The Yuma Airshow has been cleared for liftoff 
Mark your calendars the Yuma Airshow will touchdown on March 9, 2024
For more than six decades Marine Corps. Air Station Yuma has hosted an airshow. The Yuma Airshow is a FREE event open to the general public. On March 9, 2024, an estimated 20,000 spectators will flock to the air station for one of the most anticipated events in the Desert Southwest. Since 1962, MCAS Yuma has opened its gates to show the public just how the country's elite fighting force trains and prepares to defend our nation. Since its inception, the base has hosted other branches of the military and civilian entertainers which include the Patriots Jet Team and the Jet Truck. 
MCAS Yuma has always taken this opportunity to pay homage to warriors lost with demonstrations which included WWI and WWII-era aircrafts like the Mustang fighter and bombers like the Superfortress. And, of course, no airshow would be complete without the latest in modern warfare the Fifth-Generation Joint Strike Fighter. Spectators will also be treated to a variety of static displays featuring other support vehicles and weaponry. There will also be food vendors and a play zone for children.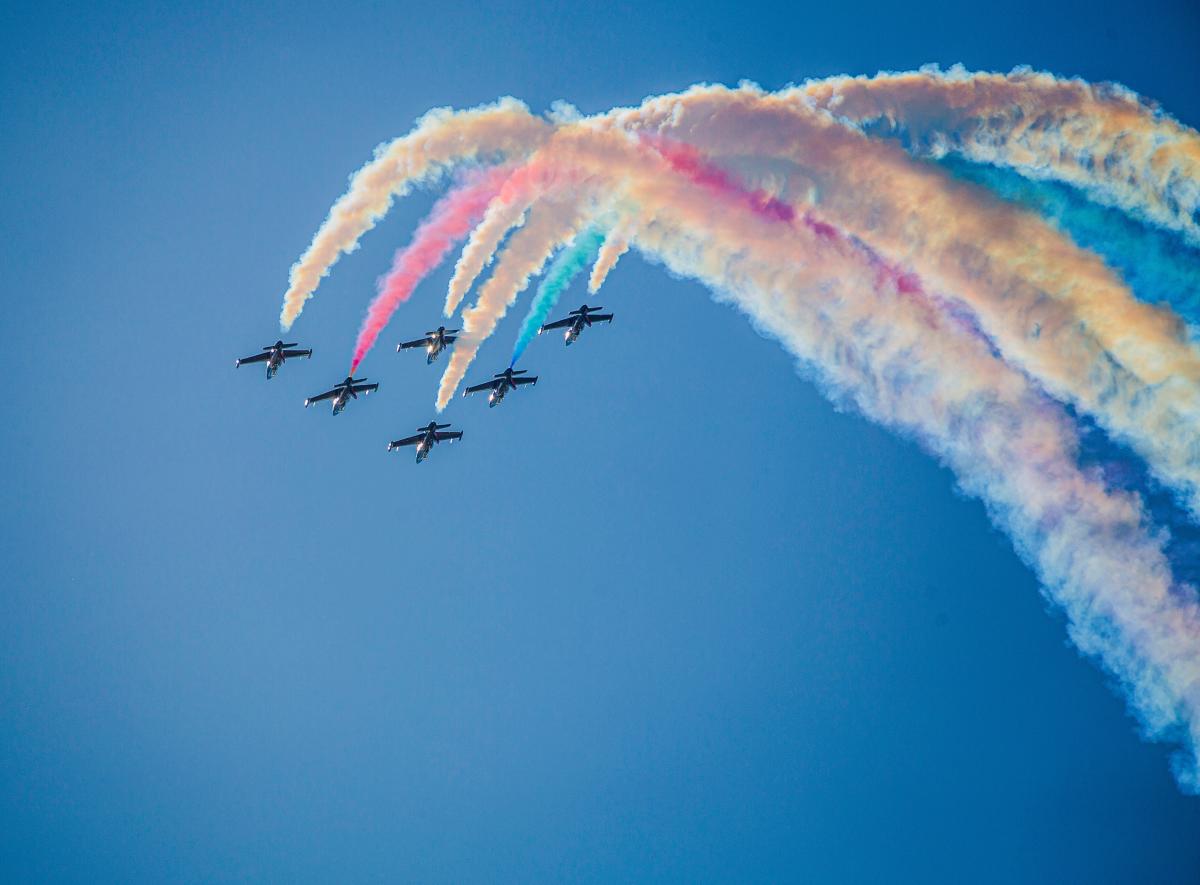 It's been designated the World's Sunniest City by Guinness World Records! Use those sunny days for outdoor adventures in all the wide-open space around Yuma. The Colorado River and lakes make for fun tubing, canoeing and boating. Imperial Sand Dunes, the Sonoran desert, and three...
Read More