MCAS Yuma Air Show is Back!
The 2023 Yuma Air Show is March 11, 2023!
Since 1962, this annual celebration of aviation has been a hallmark event for both MCAS Yuma and the City of Yuma. The Yuma Airshow features both military and civilian demonstrations, modern aircraft displays, ground performances, and other guest performances such as the Patriots Jet Team, skydiving teams, and the famous Wall of Fire. The Yuma Air Show attracts visitors from across the nation and the globe, drawing crowds of more than 35,000 spectators. Strong support from the community through sponsorships and participation at the air show ensures that all guests enjoy the best quality event possible. Visitors can go on base for the day to get up close and personal with the massive aircraft and servicemembers who fly them.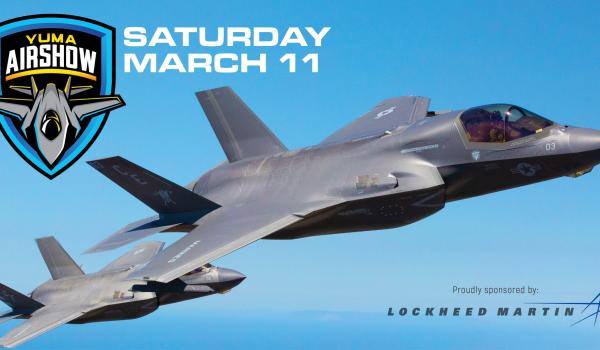 It's been designated the World's Sunniest City by Guinness World Records! Use those sunny days for outdoor adventures in all the wide-open space around Yuma. The Colorado River and lakes make for fun tubing, canoeing and boating. Imperial Sand Dunes, the Sonoran desert, and three...
Read More