Dorothy Young Memorial Electric Light Parade
Spark your lead-up to Christmas with a night-time parade! This is one event that really unites the Yuma community and visitors in the holiday spirit! The second Saturday night in December, Downtown is taken over by illuminated marching bands, dazzling floats, twinkling dancers and animals. As floats wind their way through the streets, spectators can pick a sidewalk spot along the 1.5-mile parade route to watch and cheer from their chairs, blanket, or even from the bed of their pickup truck! This year the parade was held on December 10, 2022. 
The 2022 Parade Theme was: Neon 80s
Radical! It is time for you to pull up your legwarmers, pull out the neon shirts and plan your entry for the parade! The totally tubular theme is "80s Neon" celebrating the lights, the colors and the spirit of the bright days of the 80s.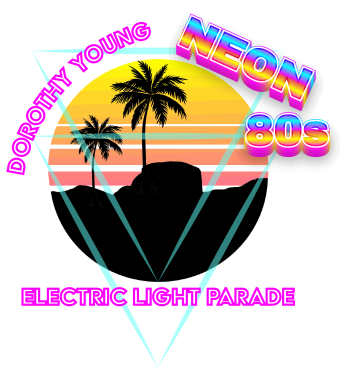 Awards 
Awards were given for the following categories:
Mary Jan Allen Award for Best Depiction of Parade Theme 
Big Red Barn Preschool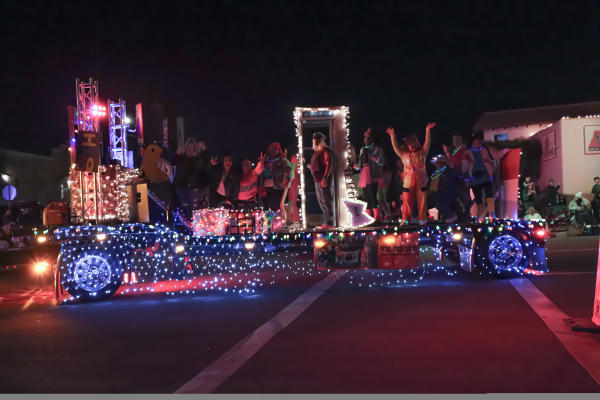 Float 
Peynado Memorial Float
Picture N/A
Vehicle 
New Class Car Club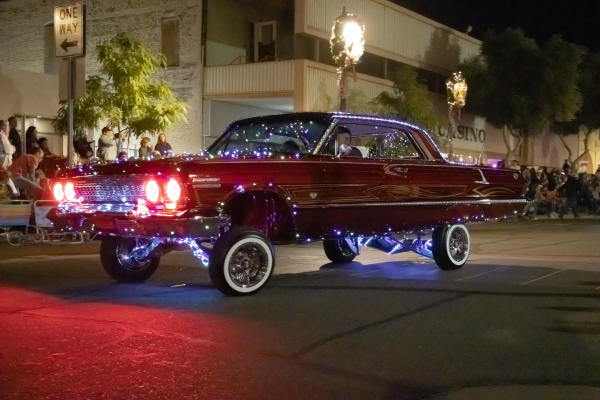 Animal 
Tammy's Grooming
Picture N/A
Walking/Performing 
Glam Dance Studio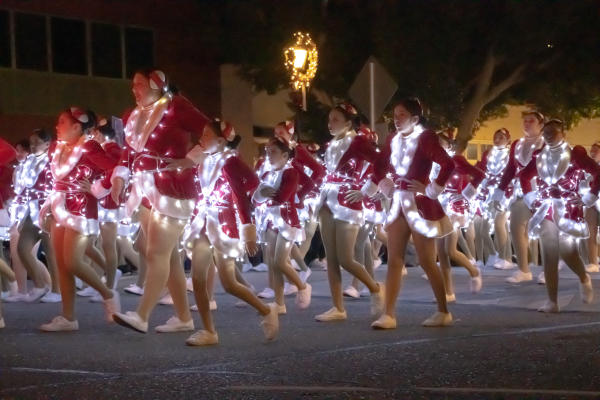 Dorothy Young Memorial Trophy for Best Performance by a Marching Band
San Luis High School Marching Band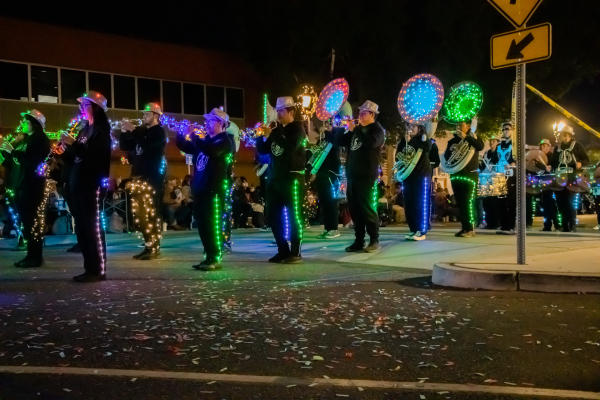 Downtown Yuma has been named Arizona's Best Historic Main Street Community in 2017 by Official Best Of — a travel show which spotlights top attractions and activities across the United States!
Read More