Dorothy Young Electric Light Parade
This year the Dorothy Young Electric Light Parade celebrates its 20th year. The parade is one of the most anticipated events in the Desert Southwest and each year roughly 40,000 people line up along Yuma's North End to catch a glimpse of the lit-up floats, bands, and cars that coast along the parade route. Each year the parade ends in Historic Downtown Yuma, where spectators claim their spots hours before the event even starts. 
The 2023 Parade Theme: Travel Forward
This year's theme is "Travel Forward" paying homage to the Desert Southwest's Past, Present, and future. We're looking to you to pay tribute to our community's past, whether it be its ties to the Gold Rush, Aviation, or even the history of the Colorado River. We're asking that you share the incredible things we have to offer in the here and now and where you think we will be a hundred years from now. Will the Desert Southwest be an access point for space exploration? Use your imagination and share it with the rest of us. 
Official 2023 Parade Route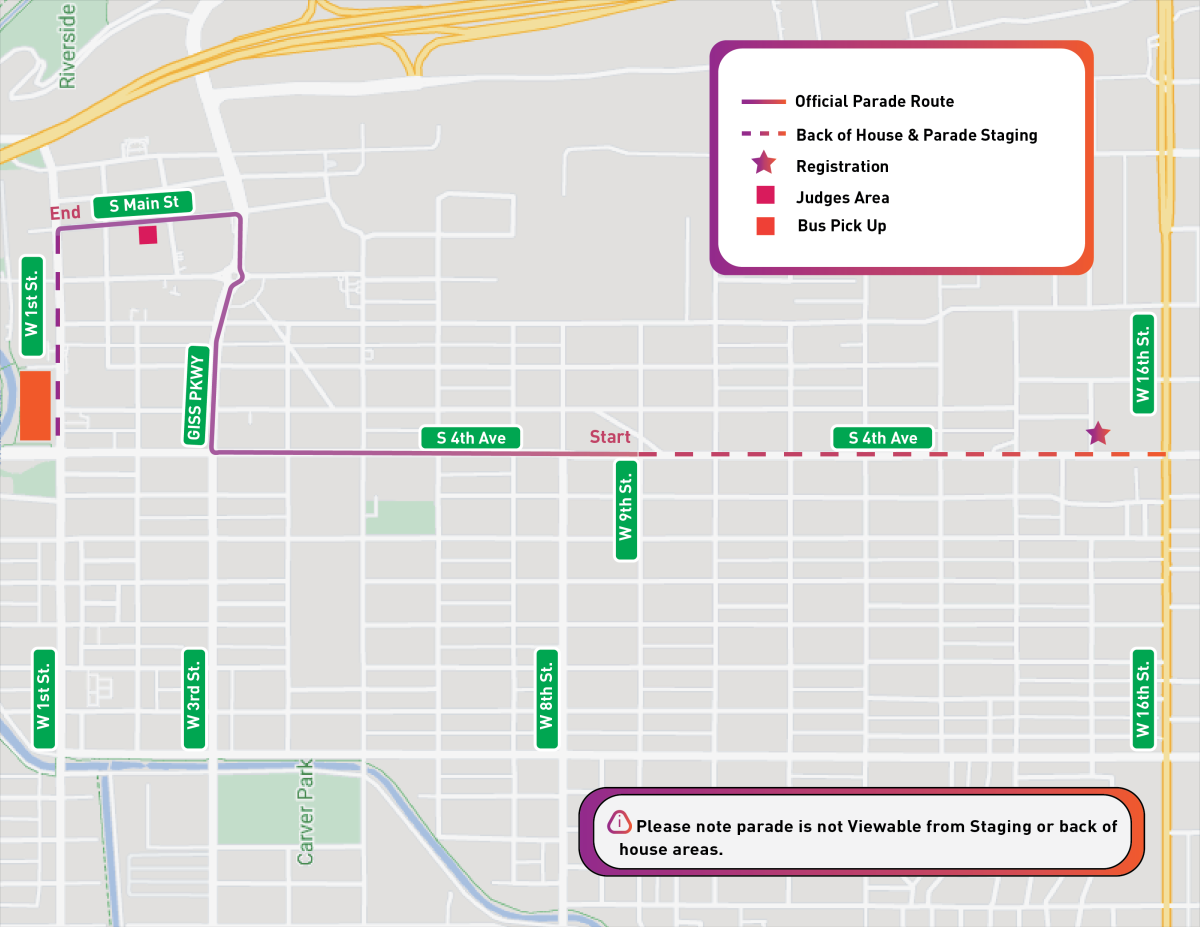 Last year's winners 
Awards were given for the following categories:
Mary Jane Allen Award for Best Depiction of Parade Theme 
Big Red Barn Preschool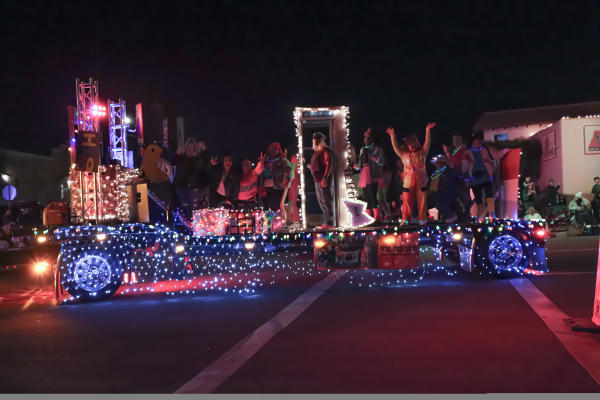 Float 
Peynado Memorial Float
Picture N/A
Vehicle 
New Class Car Club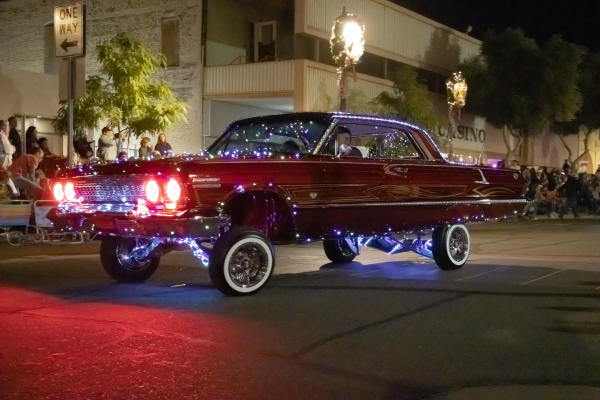 Animal 
Tammy's Grooming
Picture N/A
Walking/Performing 
Glam Dance Studio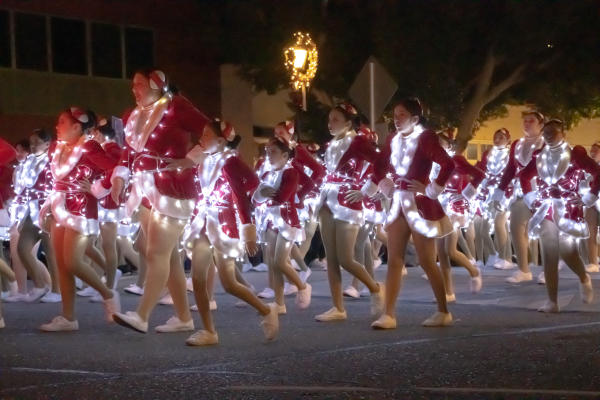 Dorothy Young Memorial Trophy for Best Performance by a Marching Band
San Luis High School Marching Band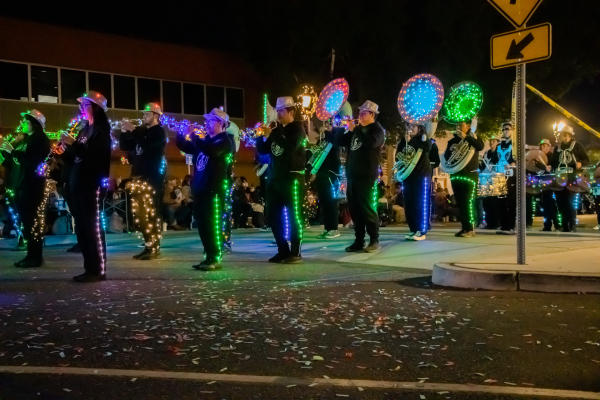 Downtown Yuma has been named Arizona's Best Historic Main Street Community in 2017 by Official Best Of — a travel show which spotlights top attractions and activities across the United States!
Read More