Celebrate Cinco de Mayo with some of the best Mexican Food in the US!  That's right, Yuma county has authentic, fresh and delicious Mexican eats. It is something worth celebrating during social distancing. Each of the 8 eateries offer safe and easy ways to order. Here's a breakdown of Cinco de Mayo specials… 
1.  Birrieria del Pueblo & Cantina
If you aren't familiar with all of the items on the menu, that's okay!  They've got great customer service to break it down for you.  On Cinco de Mayo they'll offer their taco Tuesday special; 3 tacos + Fountain drink $5.99+tax. They serve breakfast lunch and dinner, Birria De Res, chivo (goat), lengua and cabeza.  
They are open from 8 a.m.-3 p.m. on May 5th. Call in your order at 928-750-8678.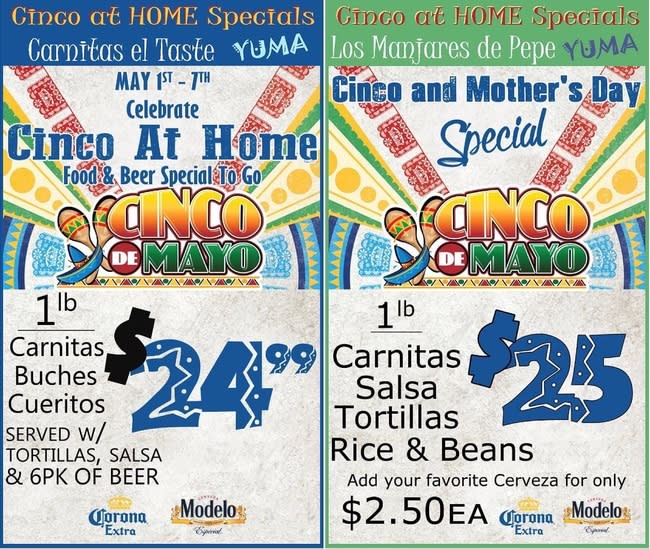 2.  CARNITAS EL TASTE
Celebrate Cinco de Mayo at home with their food & beer special to go!  Carnitas, Buches, Cueritos served with tortillas, salsa and a six pack of beer from $24.99.
They are famous for their signature carnitas.  They've been serving authentic homemade dishes for nine years. Open from 8 a.m.-8 p.m., call 928-259-7018 to order.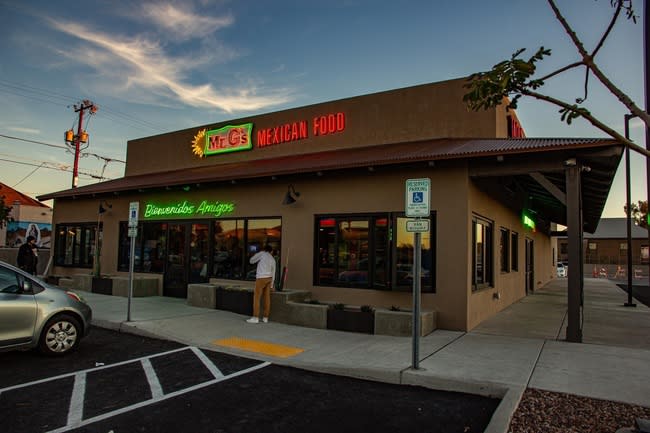 3.  MR. G's & CHILE PEPPER
Open since 1954, They are famous for their bean & cheese burritos.  Named one of the best burritos in the nation, according to Thrillist.com.  As temps hit triple digits, they've decided to open the dining room for "Walk-In" orders. This will allow some cool refuge for customers. They are practicing social distancing, so the dining area will only allow for a certain amount of people. So if you'd like to celebrate with a burrito this is the place to be: drive thru, call ahead (928-783-4213) or go in to get your fix.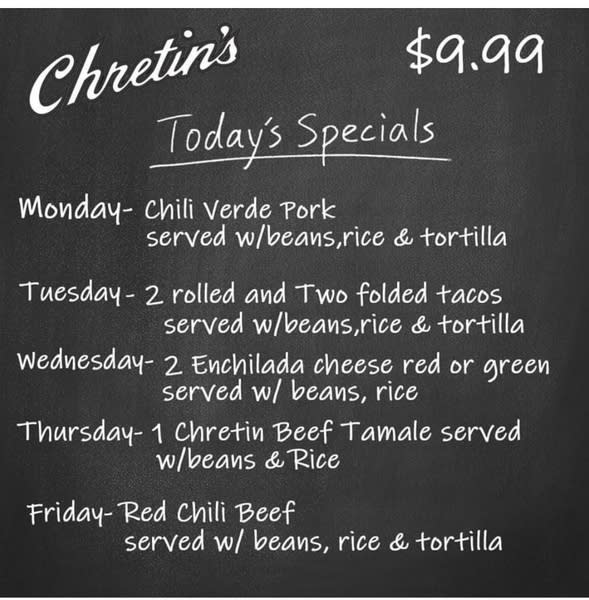 4.  CHRETIN'S RESTAURANT & CANTINA  
If guac-(amole) is your world, then you've got to get Chretin's! For Cinco de Mayo they're offering two rolled and two folded tacos served with beans, rice and tortilla for $9.99. They have been serving our community since 1946.  Give them a call for delivery or curbside at 928-782-1291. 
5.  EDUARDO'S MEXICAN FOOD  
They're offering a dozen rolled tacos for $7.50 to celebrate Cinco De Mayo.  Also, you can get cold beer to go: $3.00 for domestic chavelas & $4.00 for imported.  We are loving Eduardo's new downtown location. We can't wait to party on the patio again.  Give them a call at 928-783-6469. (fish tacos shown in photo)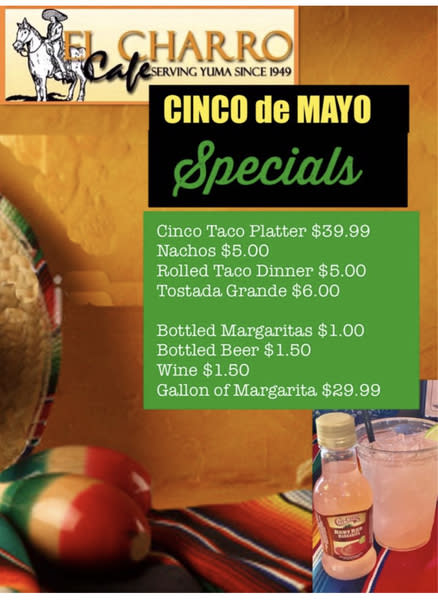 6.  EL CHARRO CAFE
Since Cinco De Mayo lands on a "Taco Tuesday' this year El Charro Cafe has created their daily special around tacos! (yes!)  Enjoy six carne asada tacos, six sonoran beef tacos, 6 rolled tacos, and 6 mini quesadillas, with guacamole, salsa inez and pico de gallo for $39.99. Don't forget to grab a gallon of margarita for $29.99. El Charro has been serving Yuma for 70 years. Call 928-783-9790 to place an order for pickup or delivery. 
7.  LA FONDA TORTILLA FACTORY
They are known for amazing homemade corn tortillas. They sell them by the dozen if you'd like to make your own tacos with an amazing base. La Fonda is also offering family pack specials for the week of Cinco De Mayo. The #1 consists of  2 pounds of pollo or carne asada (cooked), 1 quart beans, 1 quart rice, salsa and, 1 dozen flour tortillas for $45. The #2 is 2 pounds of barbacoa, 1 quart beans, 1 quart rice, salsa, and one dozen flour tortillas, also for $45. The #3 has two dozen rolled tacos, 1 quart beans, 1 quart rice and salsa.  Call 928-783-6902 to order.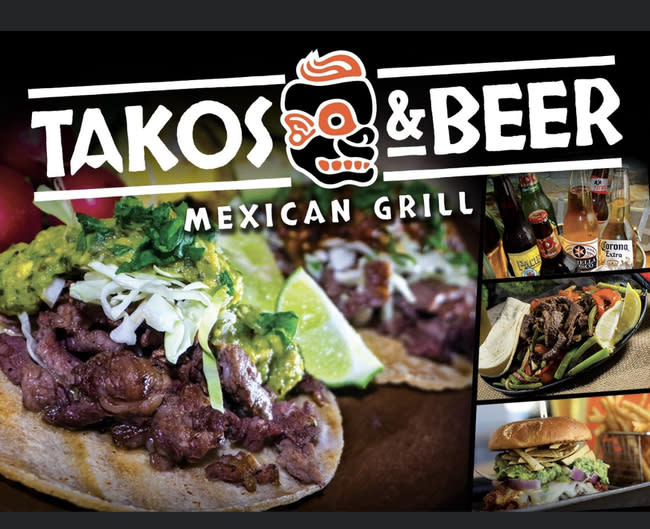 8.  TAKOS & BEER  
Get your pick of gourmet or traditional tacos at Takos & Beer. Their Family BBQ packs are becoming a "stay at home order" staple, the perfect way to feed your family on Cinco De Mayo. The family pack includes 5 pounds of carne asada (raw), 5 pounds of chicken (raw), beans, rice, guacamole, chips & salsa, all condiments, 1 six-pack of domestic beer, and a bag of charcoal for $79.95  Let's not forget their refreshing adult beverages!  Takos & Beer sangria is made with blood orange, mango and strawberry.  You are welcome! To order curbside pickup or delivery, call 928-783-0099.