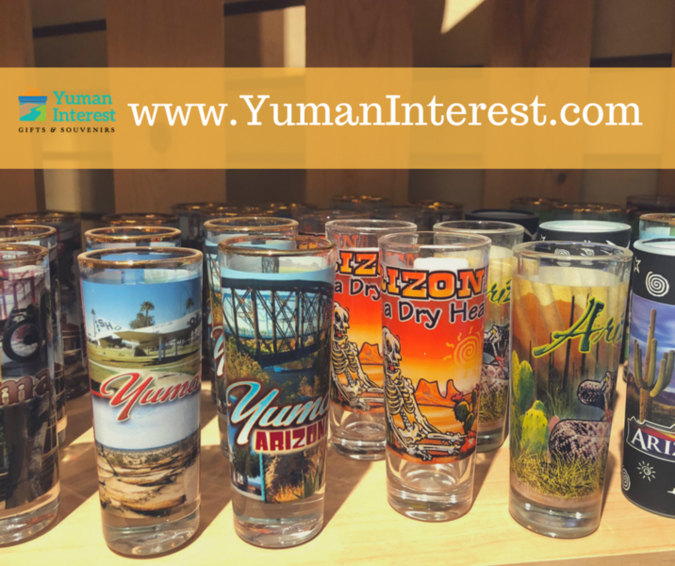 A unique online shop connecting visitors and locals to the Yuma experience one cool item at a time.
 Blog Post by Visit Yuma Marketing Manager Steven Hennig
Nothin' new in online stores. You can buy anything via amazon.monopoly. Ho hum.  
 Hold on – here's something you have not come across before, and if you have a place in your heart for Yuma, AZ, it's well worth a look.  YumanInterest.com is more than an online store. It's kind of an online oasis, a breath of fresh desert air with each item offering a memory, a smile, a connection to this extraordinary destination in the Desert Southwest.
Starting July 16 cool Yuma stuff is just a click away. Books on local history or hiking, t-shirts, locally produced hot sauce and salsas, mugs, shot glasses, wineglasses, colorful ceramics from Mexico – all fun reminders of the Yuma experience.
 Send a gift or the link to someone you know who is no longer in the area.  Bring a smile to a fellow Yuman! New items will be added on an ongoing basis, so be sure to check back now and then, and keep this store in mind as a handy option for gifts or souvenirs for Yuman beings everywhere!