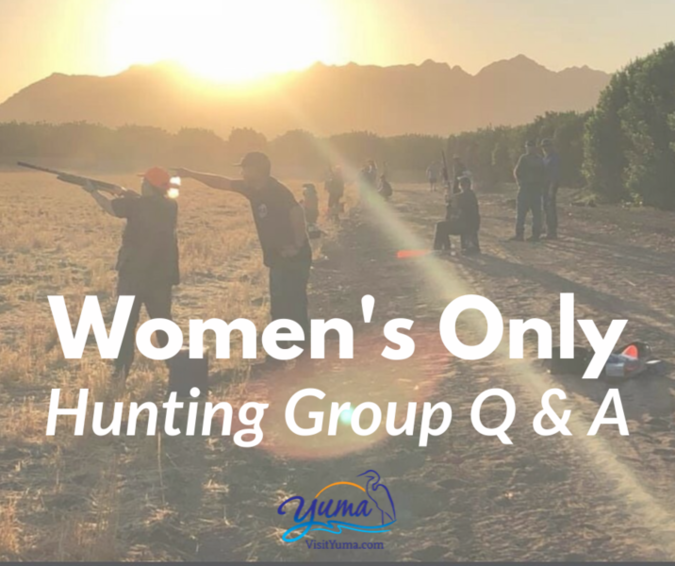 The 2019 Dove Hunting season was full of both gunpowder & girl power !!!   
Yuma's Women's Only Hunting group was created to give ladies' the skills they need to start from scratch.  Recent National Rifle Association statistics prove the ladies' group is following recent trends.  "In 2001 there were 1.8 million registered female hunters in the U.S., but by 2013 that number almost doubled to 3.3 million. That's an 85 percent increase in the number of female hunters nationwide," according to the NRA.    Visit Yuma held a Q & A session with the leading lady of the group, Arizona Game & Fish  customer service manager, Catherine Thompson. Here's what she had to say…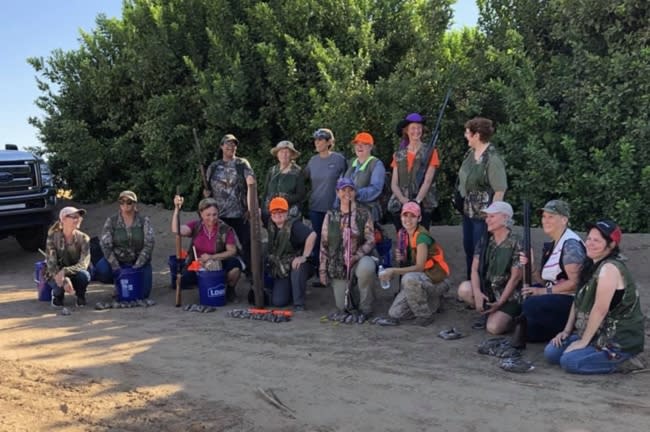 How did you come up with the idea for the ladies hunting group?
The concept came from my daughter and me meeting women who wanted to learn how to hunt. We saw there was a need for women's hunting program, but there wasn't an opportunity in the Yuma area before this program was created. 
We wanted to give women the opportunity to learn more than a one day hunting camp. So we came up with a Women's Only 5 Part Hunting Series. It started June 1, 2019 and won't be completed until February, 2020. Unfortunately, my daughter has moved away, but continues to help me by telephone.  We decided to only take on 20 women to begin with; we needed a manageable number. The Arizona Game & Fish Department and Yuma Valley Rod & Gun club are partners on this endeavor.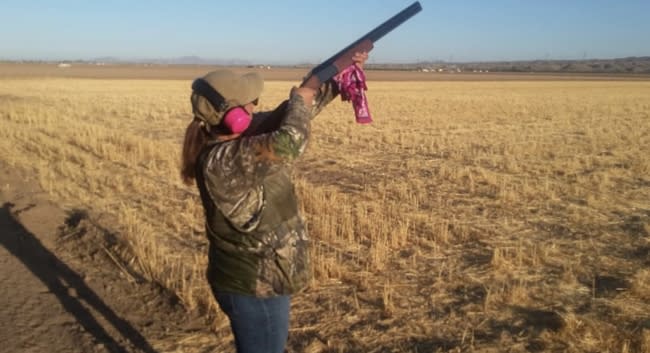 What did the group do to prepare for dove hunting season?
     Our first event was a trap shoot with the Yuma Trap & Skeet Club. They presented a safety briefing before going on the range to shoot trap. They also had plenty of mentors to assist the women. About a month later we had a meet & greet Officer Richard Myers of Arizona Game & Fish.  He taught the group about dove hunting regulations and bird identification. We also had a female hunter, Lesley Rice speaking from a woman's perspective on hunting. 
Then, we did a First Shots class that Richard Sprague, of Sprague's Sporting Goods hosted. Jan Ennega from the Well Armed Woman who instructed the class. Some of the women went through the hunter education class that Game and Fish offers. 
There was a pre-dove hunt meeting at AZGFD, where we had Pat Headington, our Hunter Education Instructor talk to the women about shotgun safety, range of fire and how to load and unload their shotguns. We had another gentleman, Kyle Kuechel do a presentation on predator hunting. 
In September, we hosted a dove hunt. We were able to hunt on private property and it was a perfect field for us. We had so much support from the community with donations and items to give away as door prizes. One lucky young lady won a Browning 20 gauge shotgun. Most of the ladies harvested dove to take home and cook. Next we move on to the javelina hunt in February of 2020. We are partnering with Arizona Outdoor Woman and Becoming an Outdoors Woman for the upcoming event.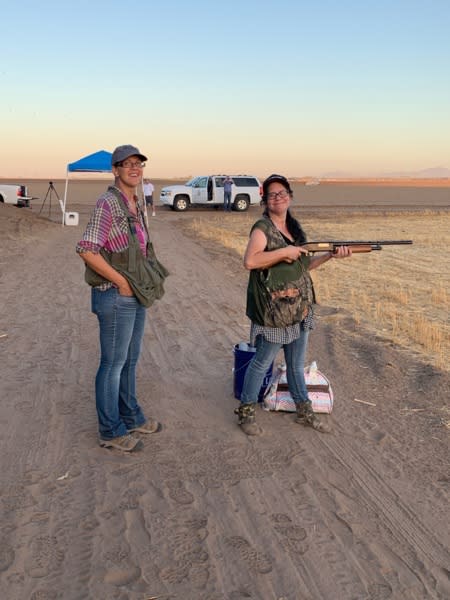 3. Can you tell me a little bit about the ladies involved in the group?
The ladies; I am so proud of each and everyone of them. They range in age from 26-71 yrs old. They are tenacious and engaged. Some of them are retired, some of them work full time. Shauna Matthew's travels from Arizona City just to do this program. There aren't very many programs like this one. If you give them an opportunity to get outdoors and do something, they will take you up on it almost always.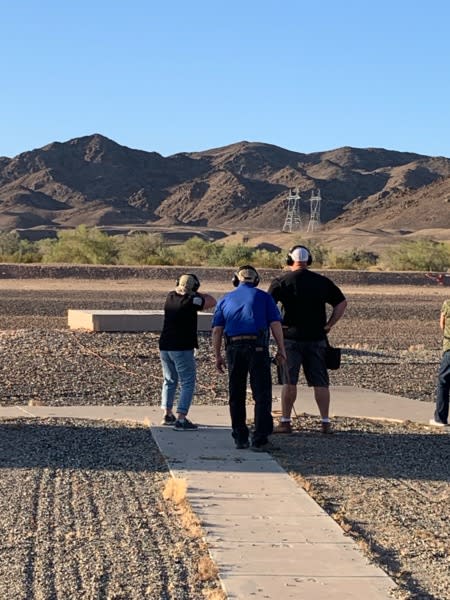 4. How did the recent Dove hunt go?
     I couldn't be happier with how it turned out. First and foremost, there were no injuries. Second everyone was ecstatic to be there. We had amazing mentors helping the women harvest birds in an ethical and safe way. Each woman had her own mentor answering questions for her and standing next to her giving her the confidence she needed to feel safe and be successful. 
The Yuma Valley Rod & Gun club treated us to breakfast to show their support.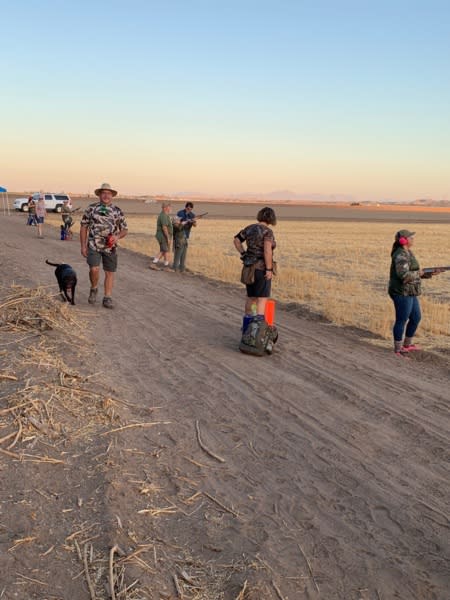 What is next for the group?  And will you do the same thing again next year?
  The javelina hunt in February is the next part of the series, but we might do one other fun event with using bows. It's still in the works.   I already have a list started for next years group. I will change it up a little as this was the pilot program and I've learned a lot from this group. I will only be taking twenty women for this group as well. I have twelve on the list right now.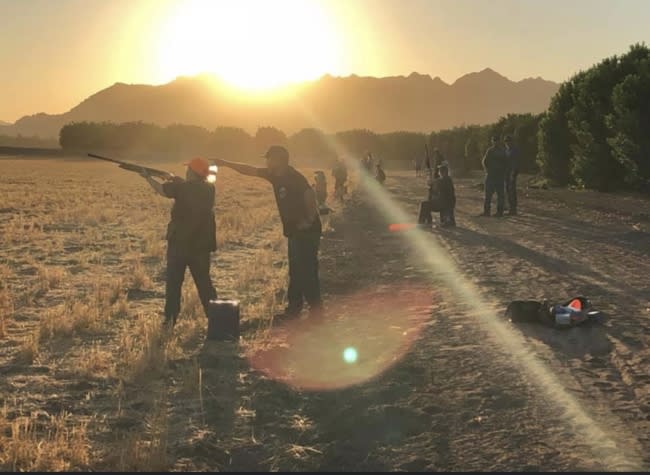 6. Why do you think it is important for women to learn/have the opportunity to hunt?
The number of hunters is declining.  Mostly because baby boomers are phasing out of hunting because of their health or age. We need to recruit future hunters to help manage and support wildlife. Their dollars when spent on ammo, license sales and bird stamps help support wildlife management. Hunting also supports wildlife management.   
I truly believe if you can teach a woman to hunt, she can then teach her children and grandchildren as well. A woman will feel a sense of accomplishment when she fills her freezer with meat to feed her family.