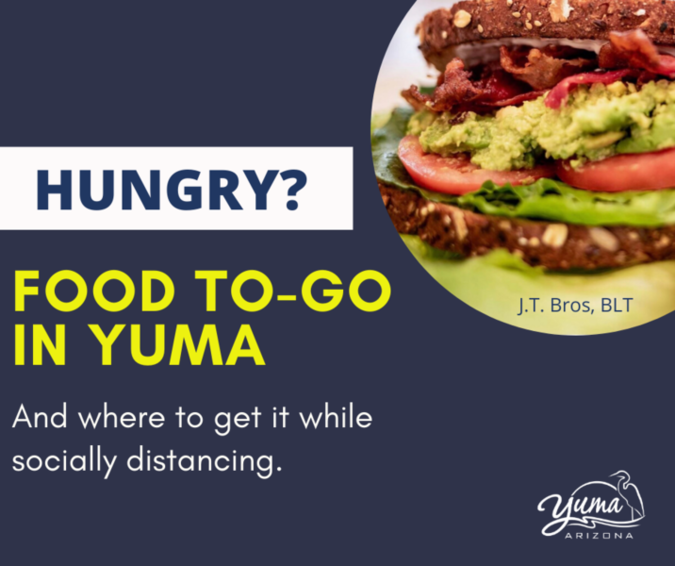 Here's a list of places that are doing takeout, delivery, & curbside pick-up.  Several eateries are offering special discounts during social distancing as well.  Visit Yuma will continue to update this list as things change. Be safe.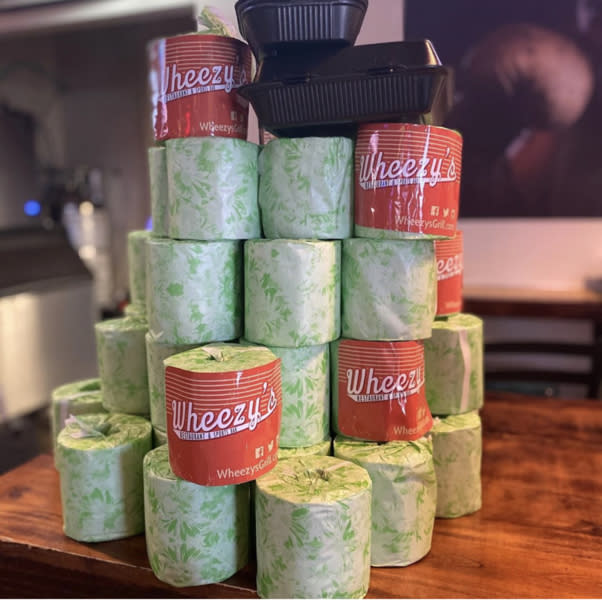 Wheezy's - To Go & TP 
We are just going to share their social media post which reads. "When Wheezy's says we care about your ass, we mean it.  Starting right now whenever you order to-go, you get a roll. That's right, we dug through our storage room sand struck that white gold and we want to share it with you!  So all you have to do is order to-go and you ass can thank us later." (must spend $20 to receive a roll) They offer curbside pick up and 10% off all to go orders.
The Patio - Buy Now.  Eat Later.  
Support the Patio Restaurant by purchasing a gift card.  Buy $100 get $150 and a bottle of wine too! The Desert Hills golf course is closed.  The Patio will remain open for to-go orders starting at 3pm during the week and 9am on Saturday and Sunday.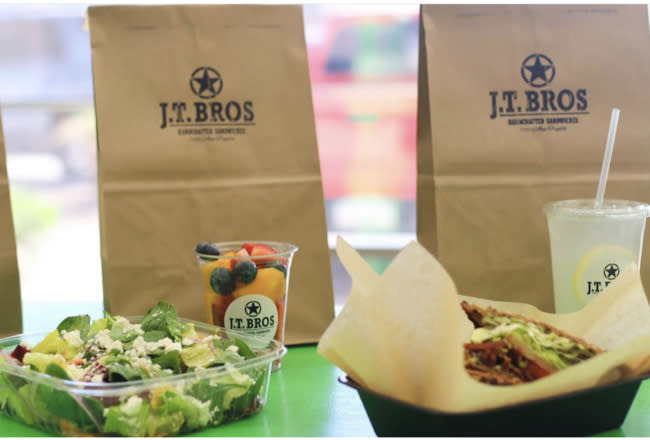 J.T. Bros 
Take advantage of FREE delivery and 30% off of all orders.  The offer is valid until the end of March  Delivery is available from 10 a.m. to 3 p.m. daily.   The promo code for online orders is ONLINE30 or call 928-955-0076. 

The Pint House 
Grub Hub deliveries are available.  The Pint House also offers curbside carryout by calling 928-782-0499.  Curbside carryout has the added benefit of Growlers TO GO. 64 oz. growlers of any beer on tap so you can take it home and enjoy it later.   Soft drinks are complimentary with curbside orders and they have added discounted deals.  
A & R Grill 
The Grill is open  for takeout at 928-783-0260 or you can get delivery thru Door Dash.
River City Grill
River City Grill will remain open during normal business hours and will be offering a new TO-GO menu for the next few weeks.  Entrees range fro $8-$14 for lunch size portions. The full menu is available through Doordash or for pickup. They offer delivery as well for people who don't use doordash, call 928-782-7988.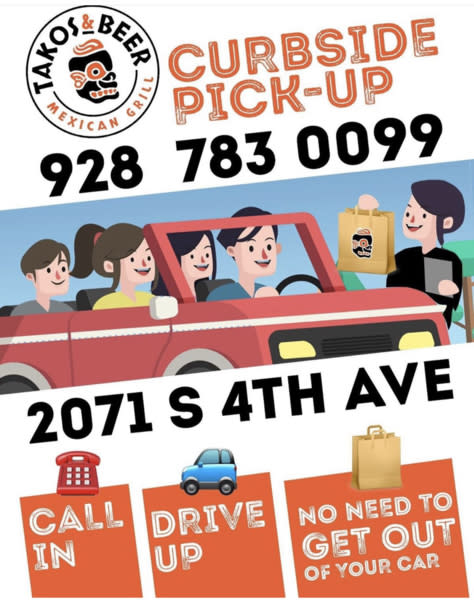 Takos & Beer 
The message is from their Facebook page…
"We have curbside pick-up available for phone orders.  Simply call in with your order, drive up, and one of our staff members will bring your food and a device to conveniently receive your payment without you ever getting out of your car.  We take the current health concerns very seriously and want to let you know we are taking extra precautions to continue to provide great service to our guests." They can be reached at 928-783-0099.
Angry Crab Shack 
Angry Crab Shack is urging you to "stay home, stay healthy."   They are now offering delivery service. There is a $5 surcharge for delivery out of  a 7 miles radius.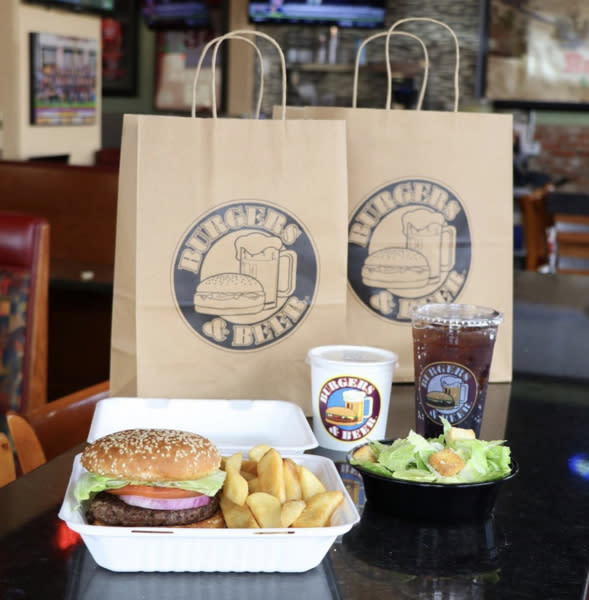 Burgers & Beers
Family Packs are now available for takeout.  They've got several different options including appetizers, pasta, and machaca.  Also the classic burger pack includes four burgers, 2 orders of fries, and 4 soft drinks for $45.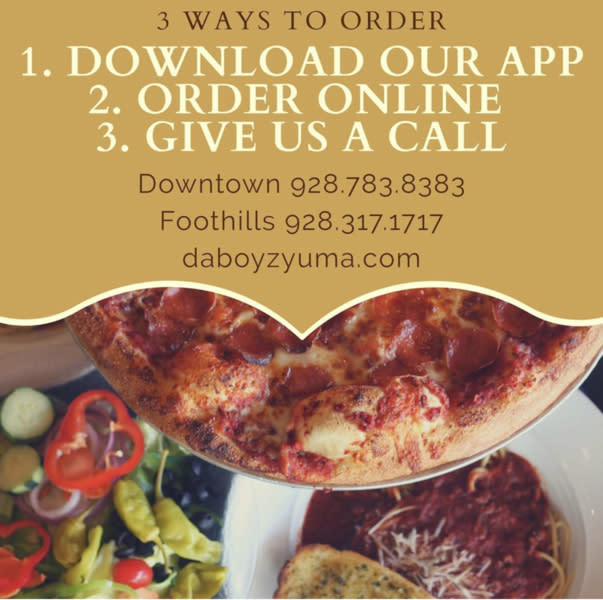 Da Boyz Italian Cuisine 
Pizza is the perfect treat for the kids at home from school. 
Order pick up or delivery through their app, online or give them a call.  
Eduardos 
Curbside pickup and delivery is available in city limits.  They can be reached at 928-783-6469.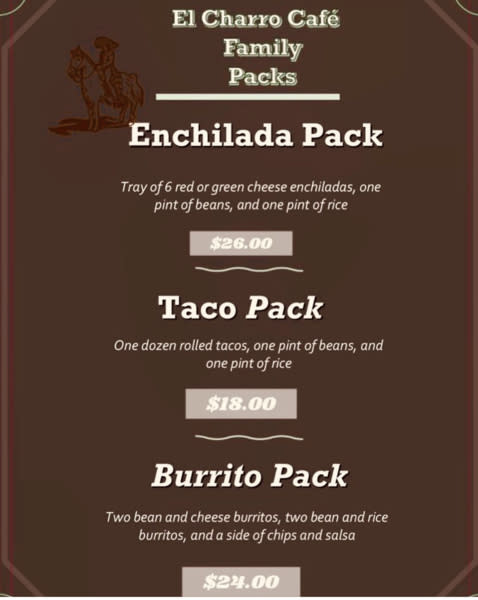 El Charro
Feed the family without going out with one of their Family Packs.  Or try one of their new $5 kids meals: two rolled tacos, beans, rice and a churro, or one tostado, beans, rice and a churro, or two mini quesadillas, beans and churro.  Call when you arrive and they will walk your food out to your car. Delivery services are available with Doordash, Grubhu, and Auto Pilot.  
La Fonda Tortilla Factory 
Enjoy authentic mexican food with takeout either by phone order or through chow now.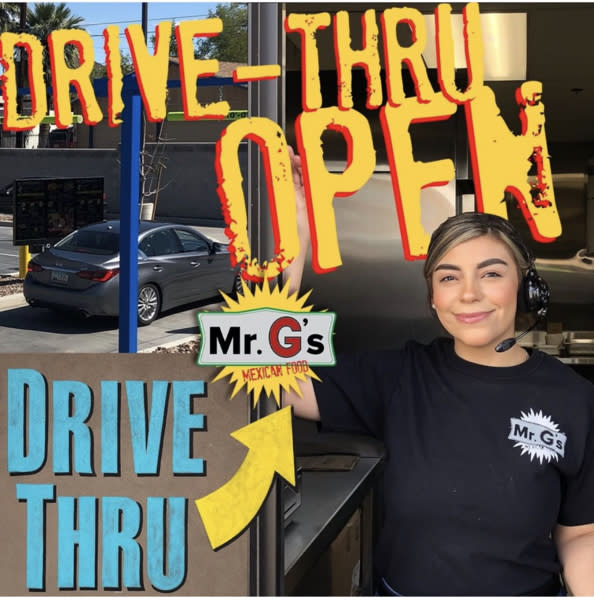 Mr G's
We are thrilled to announce the drive thru at Mr. G's is now open.  Please read a message from the Guitierrez family, 
 "Dear Valued Customers, We are happy to provide fresh, delicious Mexican Food to bring some joy to your day. We are open, and as always, we appreciate your support. We are taking the COVID-19 very seriously. When you visit, you may notice we have made a few changes in how we're serving you. We are taking every step possible to minimize risk wherever we can."
Mariscos Mar Azul Yuma 
They are open for dine-in, take out or
The Press Cafe & Bistro
Temporarily Closed.
Please read below message from their Facebook page…
Dear Yuma,
It is with deep sadness that we announce we will be shutting our doors until further notice. We tried to stave it off as long as possible, but it's simply not financially viable for us to continue to operate in the current climate.
We want to thank every single one of you for your support, feedback, smiles, jokes, gossip, and just the general positivity you gave us every day. It was truly a joy to cook for you.
While no one knows how long this will last, we have no intention of letting this stop us for good. While closed we will continue to work recipes and invent menu items, to deliver you the very best when we eventually reopen. We WILL reopen.
With very deep gratitude and very mushy love,
Tara, Shaun and Rutger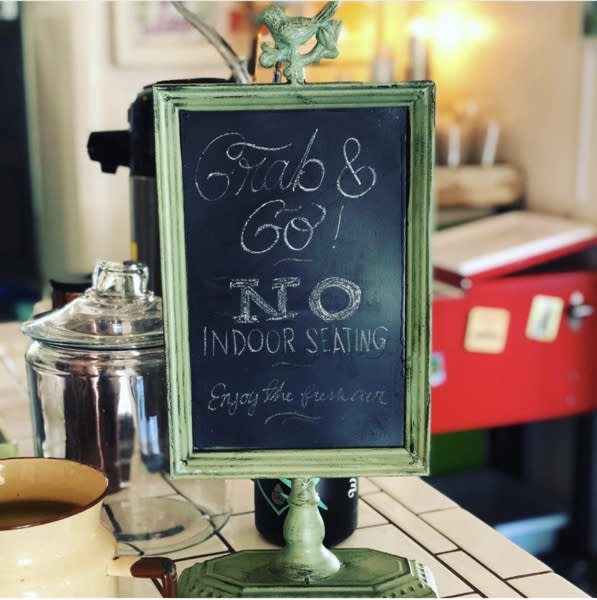 Cafecito
Temporarily Closed.
They posted the message below on Friday morning...
"Good morning y'all.  It is with a heavy heart that I write this..... For the safety of our employees and our hometown, Cafecito will be closing it down today at 1pm. The way our small business runs efficiently is through Travis's daily grocery trips to keep us fully stocked, and right now with most of those trips being unsuccessful in finding what we need, we feel it is not us doing our best at social distancing! We know people still have to work and this is what saddens us the most but we have to do our part and right now this feels like just that  thank you for always being there for us and showing love♥  To show our gratitude..... TODAY ONLY, come get a FREE 32oz. Growler, you just pay for the fill, be kind, stay home when you can!"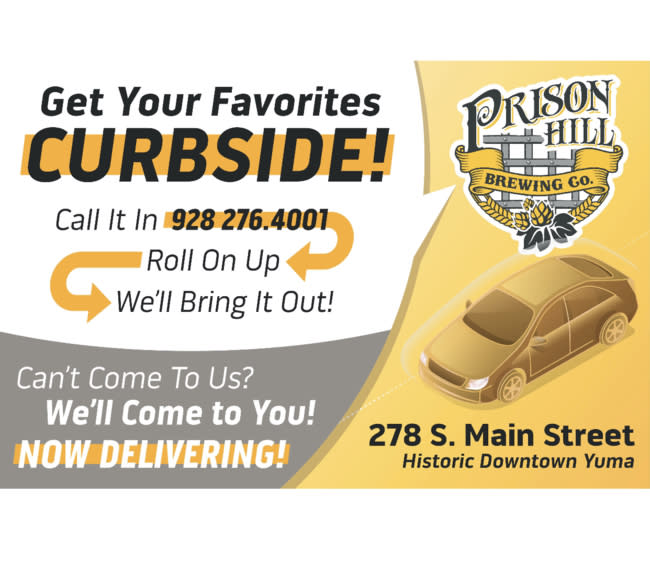 Prison Hill Brewing Co. 
Prison Hill invites you to call it in, roll on up, and they'll bring it out.  They are also now delivering.  Craft beer included!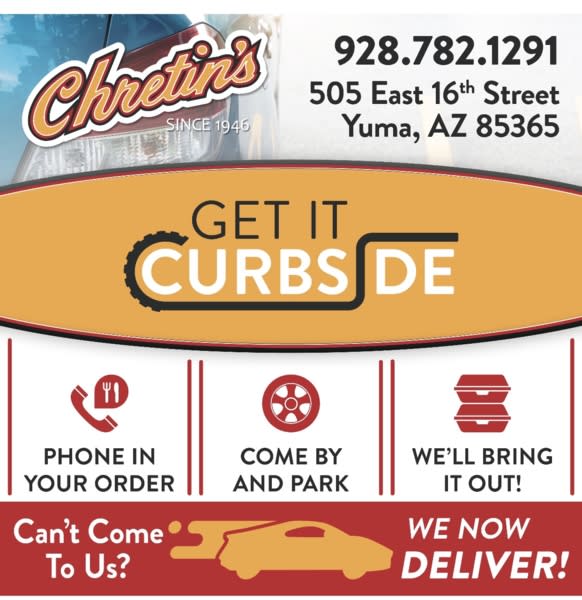 Chretin's Restaurant & Cantina
"Yuma, we have been with you since 1946 and we are still here for you today," was the message posted on their Facebook page.  Chretin's is now offering curbside pick up and delivery options.  Give them a call at 928-782-1291.  
Garden Cafe
The Garden Cafe is offering to go breakfast and lunch favorites.  A walk through the garden to pick up your food will be as beautiful as always.  Or park in the back lot for curbside pickup.  
Lutes Casino
Lutes is available for take-out, curbside, and delivery from Grub Hub or Doordash.  Check them out on social media to get a taste of their daily specials.  
Mr Fish, Fish & Chips 
They are offering their full menu for delivery including beer and wine.  This is the perfect spot if you are eating fish on Fridays during the Lenten season.  They are located at 11242 S Foothills Blvd., Suite 3. Give them a call at 928-345-1234.  
Penny's Diner
They are offering curbside to-go or pick up.  Penny's suggests you call ahead to place your at 928-538-9000.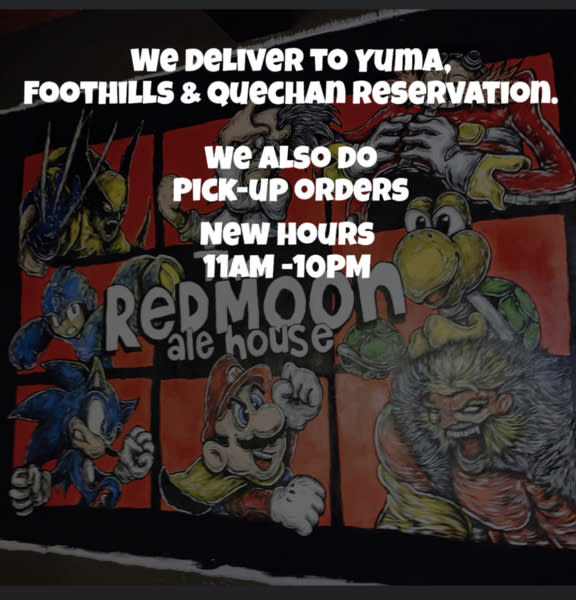 Red Moon Ale 
They are providing delivery to yuma, the foothills, and the Quechan reservation.  Pick up orders are also available during their new temporary hours 11 a.m. - 10:00 p.m.  We can't get back together to game again soon.  
Carnitas El Taste
They are currently open for to-go orders.  Try the Carnitas Specials, you'll have leftovers.  Located at 3250 S 4th Avenue, Suite D.  
Holy Smokes
Place a delivery by calling 928-582-3465.  Home Smokes says "we are more than happy to deliver, but we won't be servicing California, Winterhaven, the Foothills or Somerton.  We also will not be able to service anything past Ave 3E in Yuma. As for charges, delivery orders under $20 will receive a $3 charge and delivery orders over $20 will receive a $5 charge.  Please be blessed and safe, we're here to support you."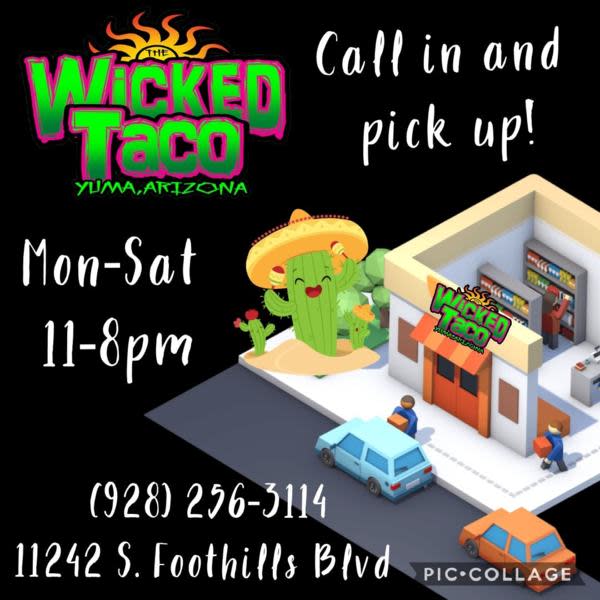 Wicked Taco
Pick up and delivery are available from the one of the Foothills' newest restaurants.  They'll take cash, credit, or debit. Call 928-256-3114 to place your order.  
Mostly Muffins
You have several options to curb your cravings here; curbside pickup, drive-thru or delivery from 6:30 a.m. - 1:00 p.m.  They are cutting back on baked goods, so if you have orders over one dozen, please call the day prior to pickup.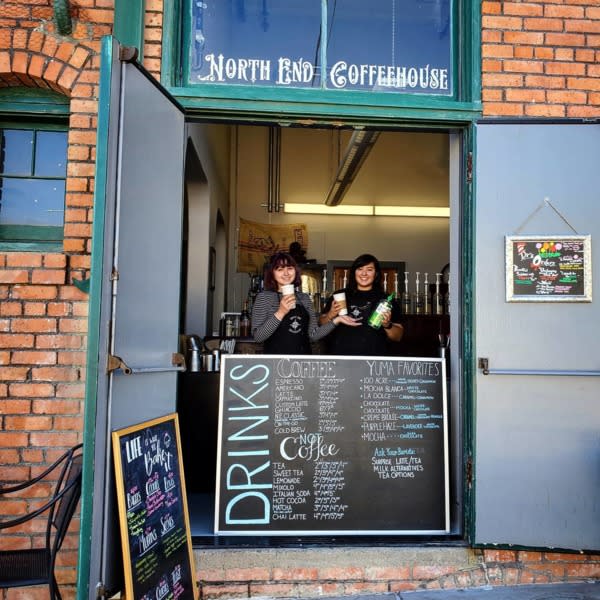 North End Coffeehouse 
They are making use of the beautiful green side doors for to-go and pick up orders.  Get caffeinated from 6:00 a.m - 7:00 p.m. daily.
Taco Monster
Carry out and delivery are available at Taco Monster by calling 928-366-0340 or 928-783-0479. They will be delivering within a 10 Mile Radius on orders $20 and above.   Taco Monster says, "we will continue to serve this community and appreciate the support from everyone in town supporting small businesses during this time."
Icons Grill  NOW Temporarily Closed 
Mmmm Crepes
A little treat can go a long way.  Mmmm crepes has opened their side window to take your order and payment.  The front window is now for pick up only. They are expecting cash only and can be reached at 928-366-4007.  Mmmm crepes posted this message on their social media, "our family cannot express how grateful we are every time you order from us.  Yes, every single order assures that we will have funds to continue our business. Al of us will only come out stronger after all this is gone!"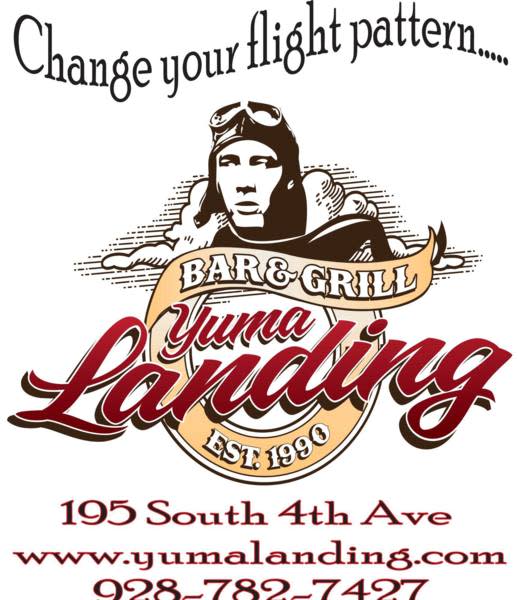 The Landing Sports Bar & Grill  NOW temporarily  CLOSED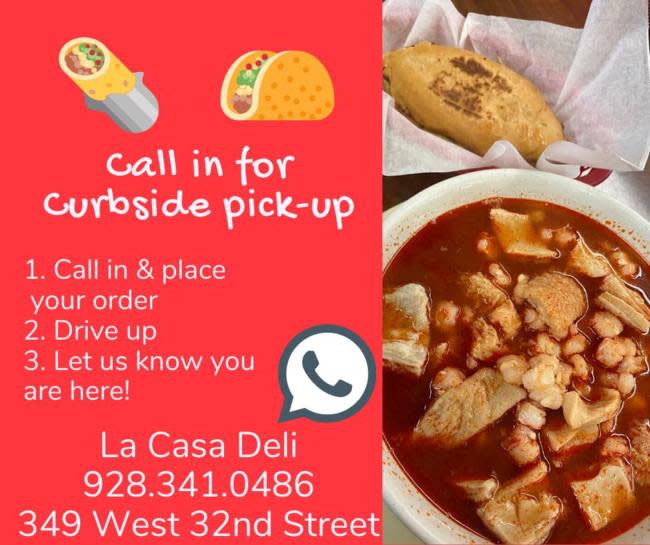 La Casa Deli
Their full menu is available to go.  Call 928-341-0486 and let them know when you arrive and they'll bring it to your car.  
Hooters ~ NOW Temporarily  CLOSED
Bernardo's Foothills 
Order steak and Italian sandwiches, stromboli, and pizza made fresh daily from family owned Bernardos.  Located in the Foothills they are offering for take out, curbside pickup or delivery.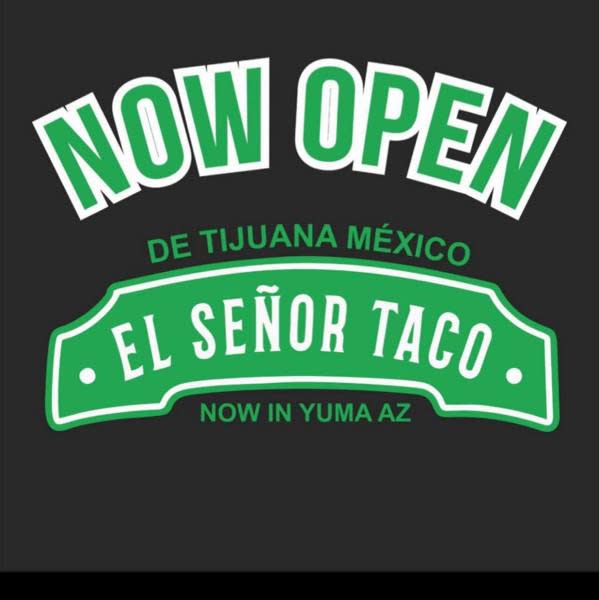 El Senor Taco de Tijuana Mexico 
Fresh and delicious.   Available for take out or curbside delivery.  Open everyday but Sunday for 11:30 a.m. - 9:00 p.m.  Call 928-276-3564 to order.