Experience the sunny weather and warm hospitality in Yuma, Arizona. From thrilling outdoor adventures to visiting Arizona state parks, Visit Yuma curated a weekend itinerary of must-see and must-experience things to do in Yuma, Arizona. 
When you arrive in Yuma, dining at Lutes Casino on Main Street is always a suggestion locals give to visitors. A family-owned beer and burger joint, Lutes Casino is known for its "eclectic" décor, which evolved organically long before chain restaurants started hanging old signs and memorabilia on the walls. Don't miss the "Especial" – a hamburger with a hot dog on top – with extra crispy fries, or the local favorite, potato tacos, with plenty of homemade salsa.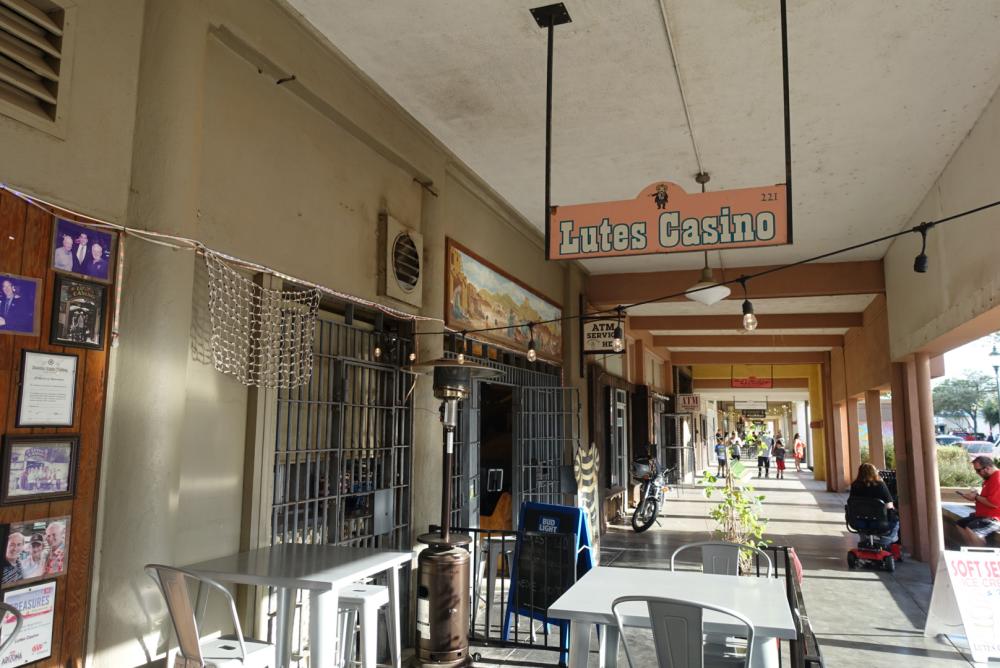 After your Yuman (Yuma local) lunch at Lutes, take a short drive over and see some of Yuma's best-preserved history at the Yuma Territorial Prison State Historic Park. Though it only operated for 33 years, the prison etched a fearsome reputation into the history of the Old West, a legacy that lives on in movies like 3:10 to Yuma. Walkthrough the original cells, dare a peek into the "dark cell," take your own vintage mug shot and enjoy new exhibits in the renovated museum.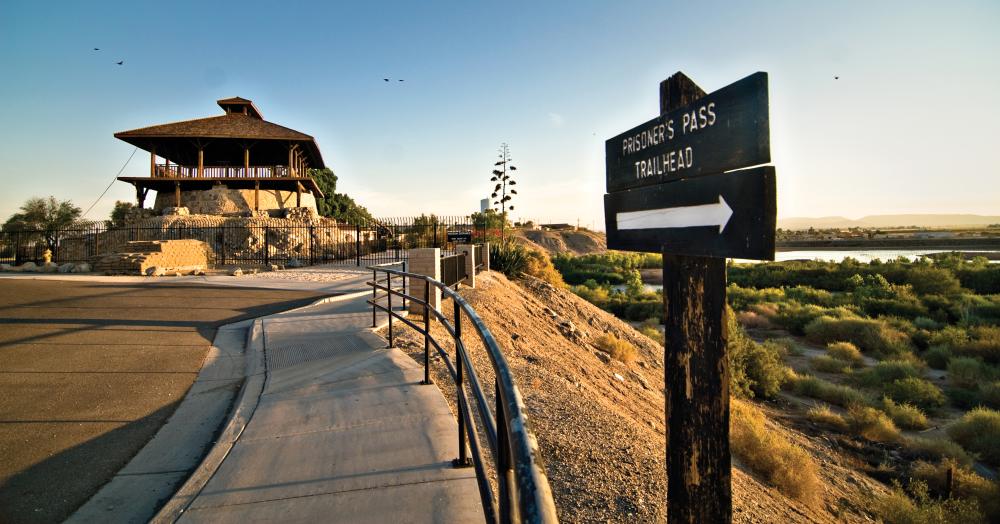 While visiting Yuma, exploring the Colorado River is a must. Since 2002, hundreds of acres along the river in Yuma have been transformed from a trash-strewn jungle of non-native vegetation into a riparian habitat for all kinds of birds and animals. The river now offers scenic views and a range of water activities. Walk one of the many nature trails along the West or East Wetlands parks. Rent a kayak or canoe from Leto's Rentals and hit Gateway Park's beach for a breathtaking and adventurous experience.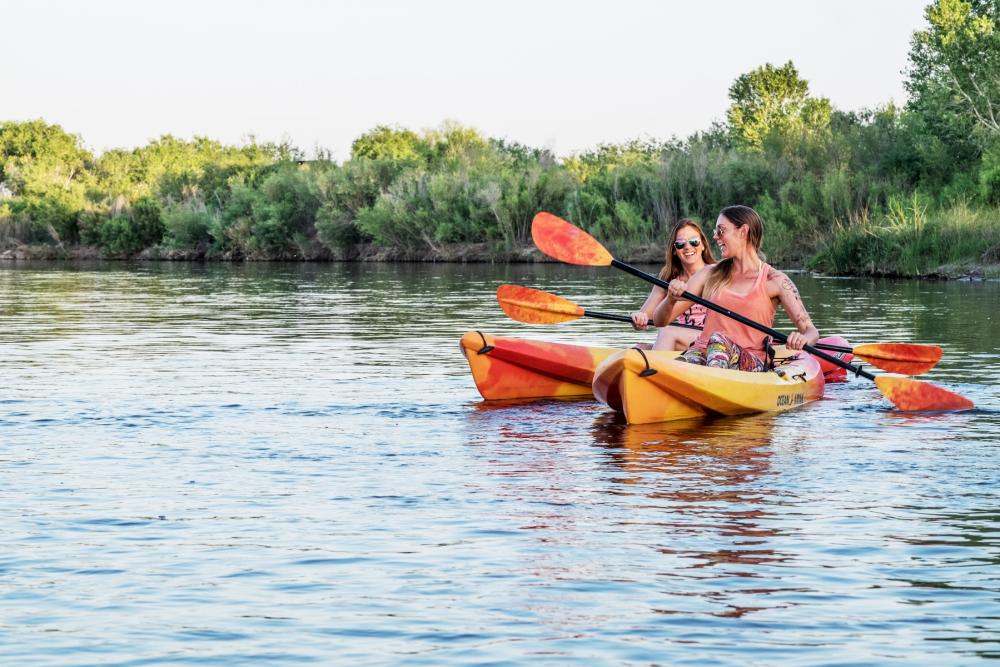 You will have worked up an appetite after conquering the river, and Da Boyz is a local Italian favorite. Nestled in Historic Downtown, this eatery is known for its homemade calzones and heaping portions. Serving up authentic Italian cuisine, this restaurant specializes in pizza pies and pasta, and even offers gluten-free options for those with dietary restrictions. Enjoy a nightcap drink at their bar and dine on their patio that faces Main Street.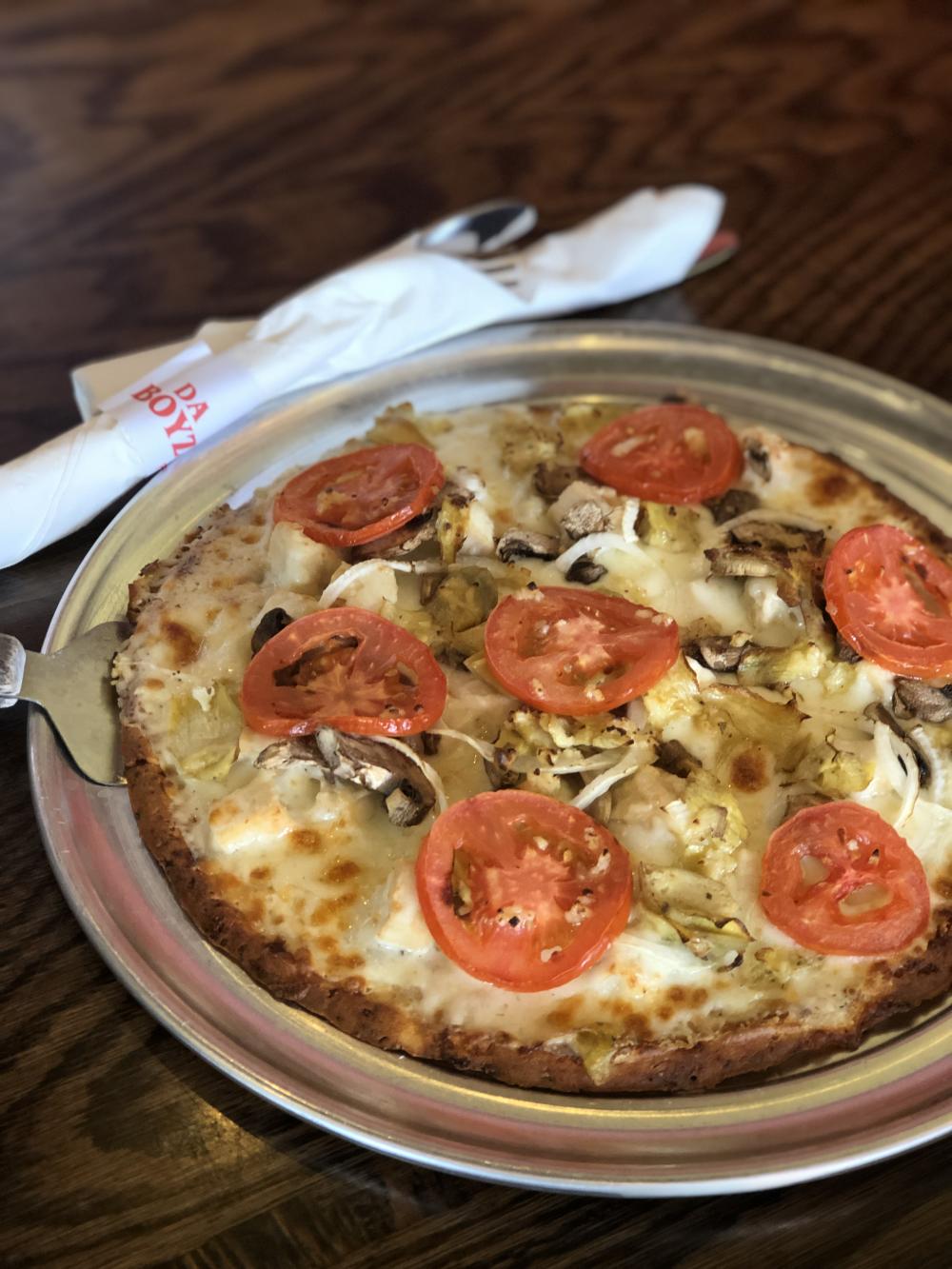 As day two commences, start off with a hot cup of coffee while taking in the beautiful and relaxing garden setting at The Garden Cafe. Outdoor patio dining with birds chirping creates an ambiance that will have you wanting to stay for lunch. Order one of their homemade quiches or a classic Yuman dish, Kammann Sausage.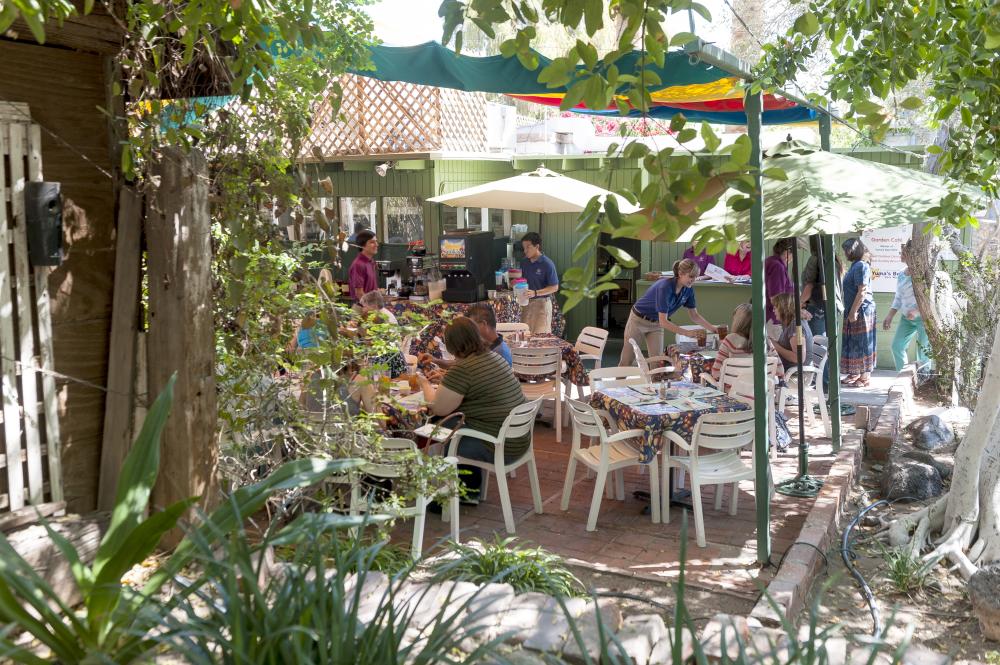 Then, visit the Colorado River State Historic Park to learn about the past, present, and future of the Colorado River. Walk through the Quartermaster's residence, see pieces of history such as a 1913 Ford automobile, and learn about how this river brought opportunities and agriculture to the desert. One minute off the interstate, this park offers self-guided tours and a remarkable look back in time.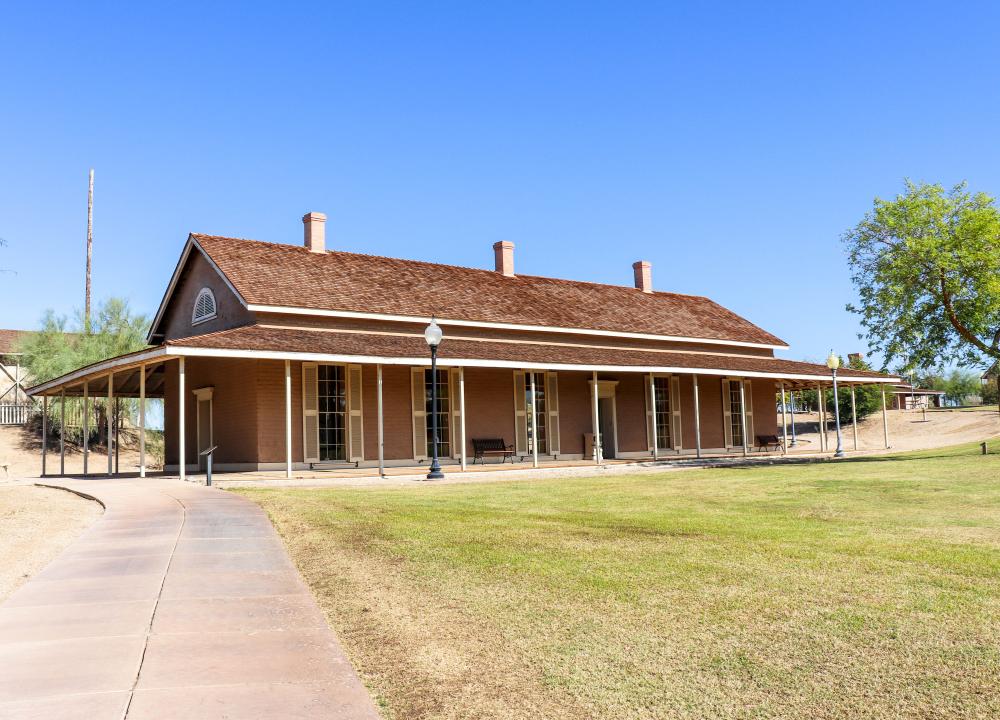 Be sure to head to The Peanut Patch and shop their fresh peanuts, peanut brittle, peanut fudge, and other such delicacies. Did you know that peanuts are a vegetable? You will learn all about this legume during your tour of The Peanut Patch, which has become a rich tradition in Southwest Arizona.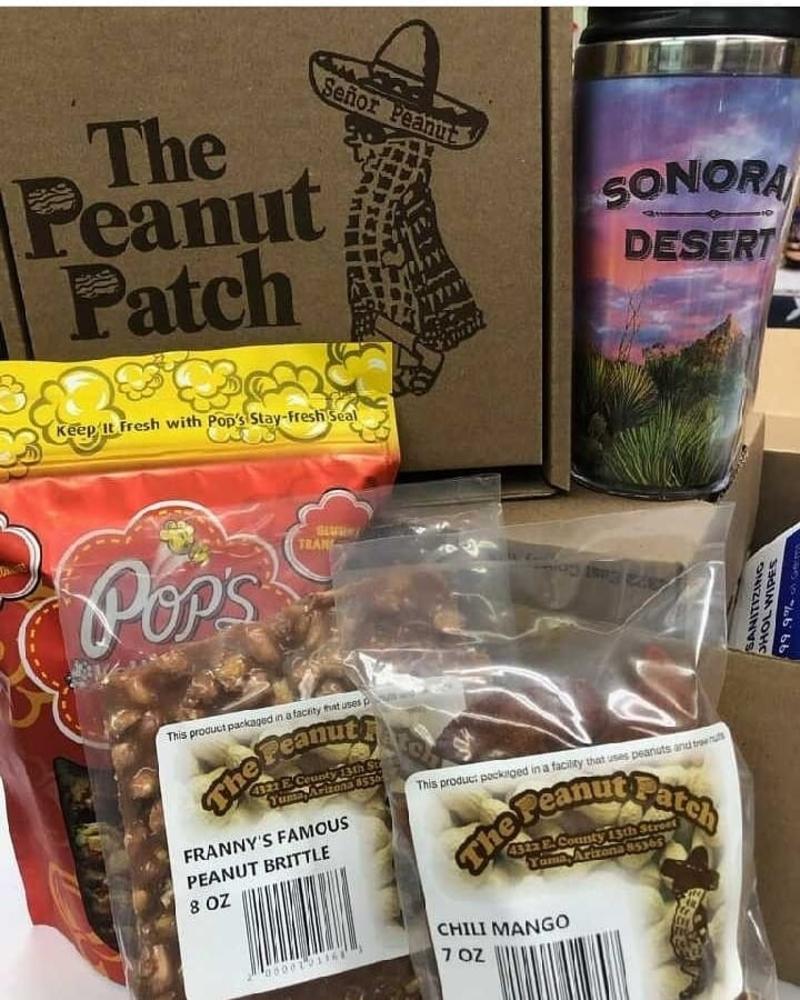 Enjoy dinner at another family-owned favorite, El Charro Cafe. Since 1949, El Charro Cafe has been serving homestyle Mexican dishes, making this restaurant a staple to the community. Order their signature Sonoran Style Tacos or Chile Rellenos, and pair it with a house margarita.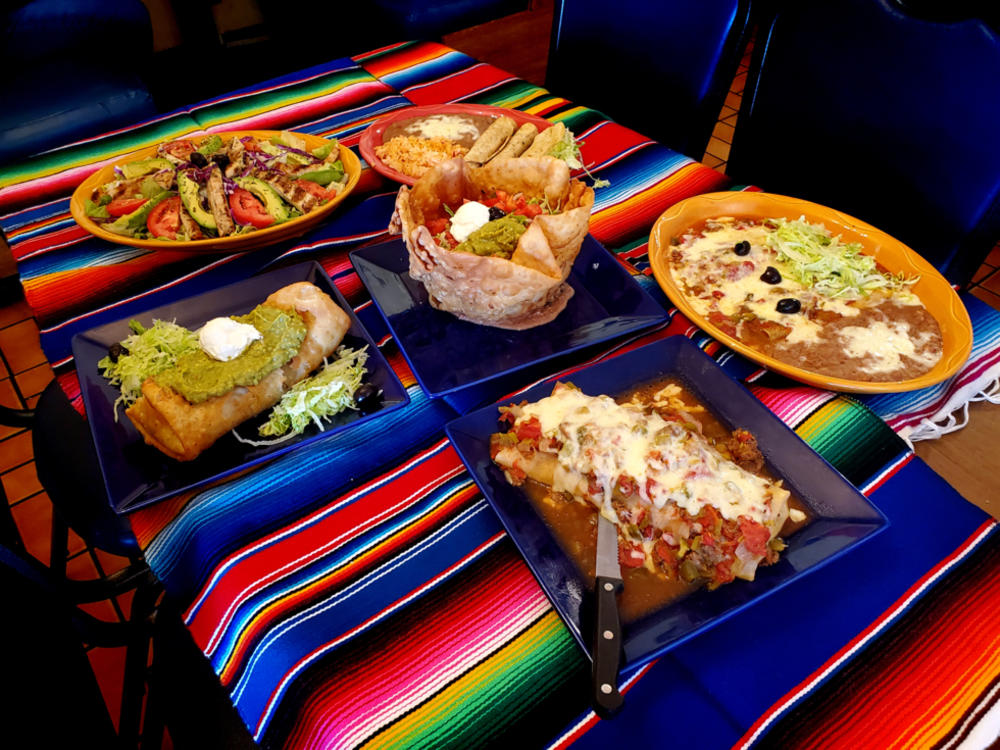 There are many things to do in Yuma, making it a premier travel destination year-round. From experiencing the different outdoor adventures, to indulging in a range of cuisines, and taking in history so well preserved you will think you were back in the Old West, Yuma is the ideal weekend getaway you have been waiting for. Throughout your visit in Yuma, be sure to tag #VisitYuma for a chance to be shared on our social media channels. For more itinerary ideas, maps, or souvenirs, visit our Visitor Information Center, located on Main Street.