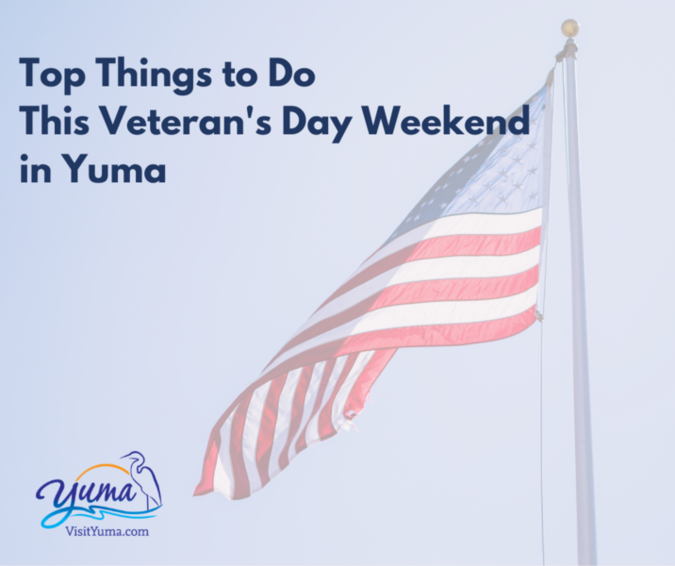 It's time to enjoy a long weekend and celebrate our Veterans.  Yuma's annual Veteran's Day parade is a must do. The route is full of music, dancing, veterans, and our active duty service members from MCAS Yuma and Yuma Proving Ground.  And there is plenty of opportunity to get in get in touch with Yuman nature in a canoe or with the orchestra. Here's a breakdown of the Top Things to Do this Veterans Weekend 2019 in Yuma!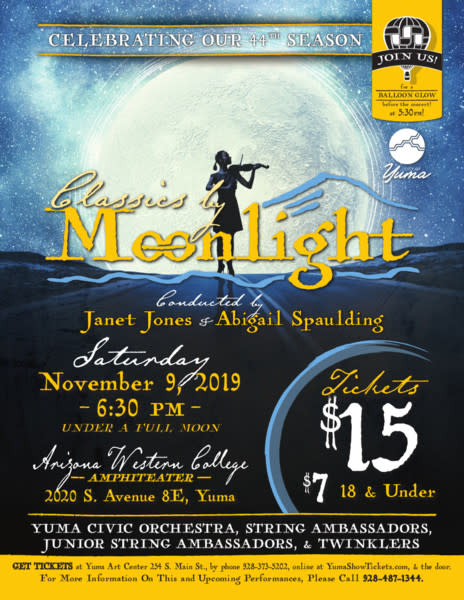 Experience the Orchestra 
Join the Yuma Civic Orchestra for its Moonlight Classics Concert and "Experience it Live!" as they present music under the full moon at the AWC Amphitheater.  The music is played out in the open field under the bright full moon on a beautiful autumn night. Feel free to bring your own chairs and a blanket to enjoy the full outdoor concert experience.  The concert starts at 6:30 p.m. Come early and enjoy the balloon glow at 5:30 p.m. brought to you by pilot and orchestra violin player David Adler. New this year, attendees will also be able to enjoy a special dinner menu prepared by the AWC Culinary Department, dinner, dessert, drink options, and choices for children will be available as well.    Get your tickets online: https://secure.ticketsage.net/City_of_Yuma/yumaweb/Web/EventsPage.aspx?PerfID=330980
C O R N anyway you like it! 
Join the City of Somerton for a celebration of amazing maize!  Enjoy an array of delicious corn food items, attractions, corn on the cob eating contests, live entertainment, and more at the 2019 Somerton Corn Festival.  The event is FREE and starts at 11:00 a.m. on Saturday on Main Street & State Avenue.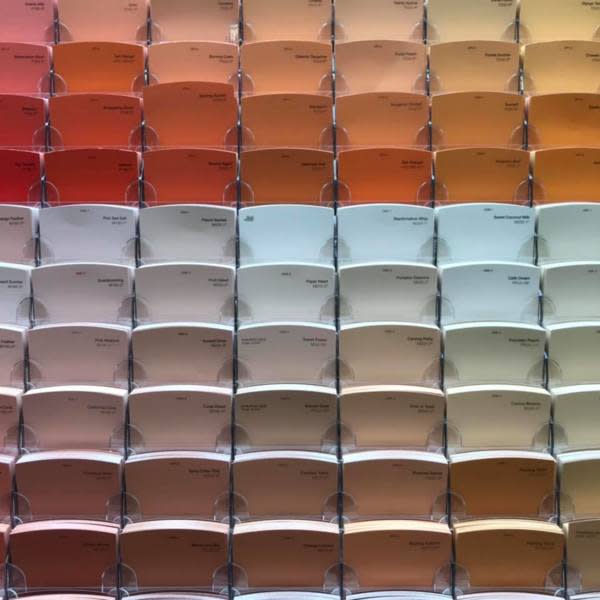 Mural Mania Continues 
The next DIYmurals project takes color this Saturday from 11 a.m. to 11 p.m.  (or until finished) at the Somerton Corn Festival. The DIY murals crew will be located in front of City Hall Plaza in Somerton.  The mural painting project is FREE and all supplies are included. Absolutely no art experience needed, just show up and paint!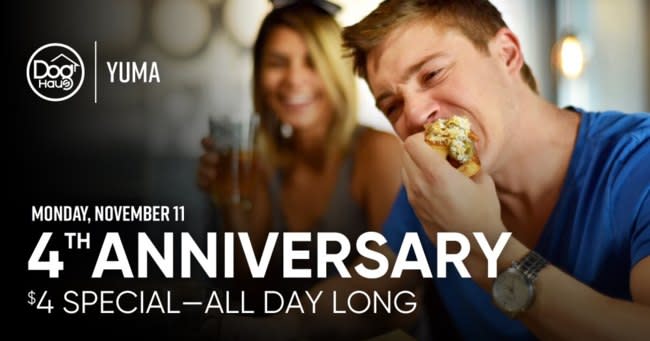 Dog Haus $4 Party
Visit Yuma member, "Dog Haus" is celebrating their 4th anniversary on Monday. Guests get their choice of seven chef-driven Haus Dog creations, which feature all-beef handcrafted dogs and premium toppings – plus a pint of local craft beer – for just $4 each.  Dog Haus is known for their one-of-a-kind gourmet hot dogs, sausages, burgers and fried chicken sandwich. Dog Haus is located at 1651 S. 4th Ave., the celebration starts at 11:00 a.m.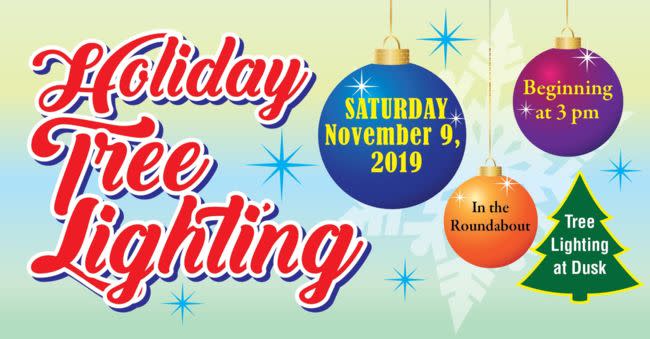 Tree Lighting Time!
Enjoy the annual Christmas tree lighting at the Yuma Palms Regional Center.   The lights will be turned on at dusk this Saturday evening.  The party starts at 3 p.m. with games, prizes, arts & crafts, music, and a color guard presentation.  The tree is located near the Harkins Theatre.  
Veteran's Day Parade 
Enjoy Yuma's traditional Veterans Day parade on Monday.  Wear red, white and blue to show your pride in American and pay tribute to our service members of the past and present.  The parade begins at 9:00 a.m. at the Yuma Mesa Shopping Center and heads south down 4th Ave.  The parade is followed by a barbecue American Legion Post 19, located at 2575 S. Virginia Drive. 
Celebrate with our Veterans 
Spend the Marine Corps Birthday at American Veteran/KWVA Post 330.  They serve food from 7 a.m.- 5 p.m. The Coyote Country Band will play at 3:30 p.m. Then, on Vetaran's Day cards and dominoes start at 1 p.m.  A full menu is being served from noon until 7 p.m. And Glynn's cowboy karaoke takes to the stage starting at 5 p.m. The post is located at 8889 S. Frontage Road.  For more information call (928) 726-0102.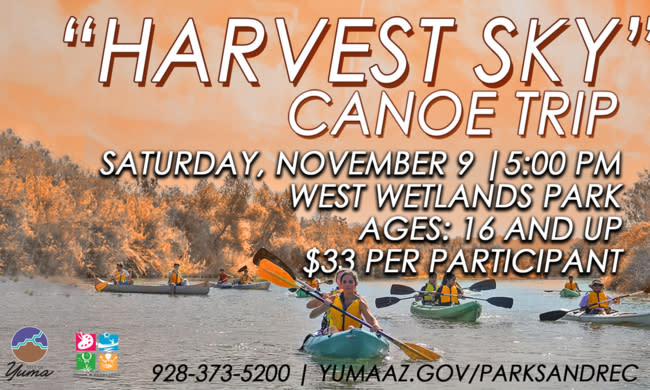 "Harvest Sky" Canoe Trip
Paddle the Colorado River and enjoy the Harvest Moon as it sets under the historic Ocean-to-Ocean Bridge,  Celebrate afterwards with cider, crackers and cheese at a Gateway Park social hour. Meet at West Wetlands at 5 p.m. on Saturday.  Cost is $33 per person. Call 928-373-5200 for more information. Or register online at https://apm.activecommunities.com/cityofyumaaz
Wes Hurst Memorial at Cocopah Speedway
The weekend long series starts with open practice Thursday night from 6 - 8 p.m.  You can sharpen your skills at leave the competition in the dust. Call 928-344-1563 to register.   Then, spend Friday & Saturday at the races. All varieties of IMCA racers will be showing off their skills at this annual event. This family-friendly event makes memories out on the track.  Flag drops at 6 p.m. both nights.  
TURKEY TROT 
 Earn your Thanksgiving Day's indulgence at the 2019 Turkey Trot!  Join family, friends and your community the morning November 9 for a quick run, jog or walk along the Gateway Park path and under the Ocean to Ocean Bridge.  The trot starts at 8:15 a.m. this Saturday at Gateway park.   On-site registration and bib pick-up is from 7 – 8:00 a.m.Register Online… https://apm.activecommunities.com/cityofyumaaz/Activity_Search?txtActivitySearch=Turkey%20Trot&applyFiltersDefaultValue=true&cat=Activities