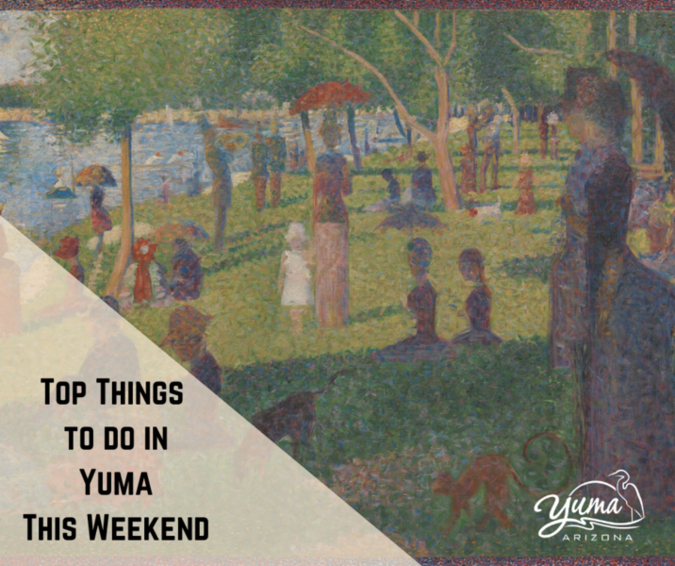 It is all about the classics in Yuma this weekend.  The Elvis Presley Expo celebrates everything related to the king.  Art in the Park provides the perfect setting to explore your creative side.  And you can search for classic literature for the first big book sale of the season.  Grab your blue suede shoes here's a birds eye view of the Top Things to do in Yuma this weekend!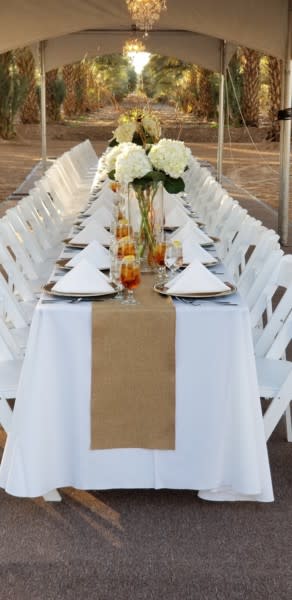 Date Night Dinner 
Guests at a Date Night dinner savor a multi-course gourmet meal by Executive Chef Alex Trujillo served under the stars in a lush Yuma date grove at Imperial Date Gardens. Every course from appetizer to dessert features a new twist on this oldest of cultivated fruits, showcasing one of Yuma's more unique crops, Medjool dates. Whether making it a true "date night" as a couple, coming with family or a group of friends, or coming by yourself and making new friends at the shared table, you'll enjoy a night that was named by Fodor's as one of the "World's Most Unique Dining Experiences."  Limited tickets are available for Visit Yuma's Date Night Dinner January 24 at www.visityuma.com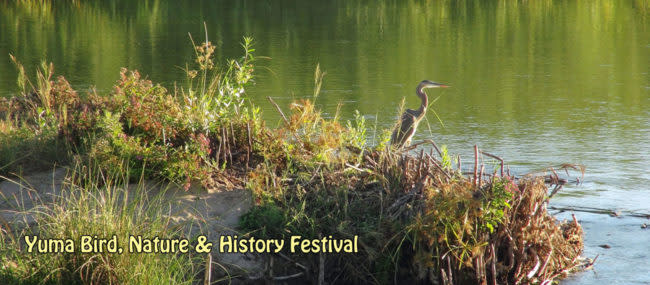 Explore Birds, Nature, & History 
The 2nd Annual Yuma Bird, Nature & History Festival will immerse you in all of the natural beauty that Yuma and the surrounding area has to offer. Held January 10-12, 2020, the festival features a variety of interesting and unique field trips, activities and presentations. Explore regional wildlife refuges, the Colorado River wetlands, local gardens, museums and historic sites, and go stargazing, hiking, canoeing, bird and wildlife watching. Experience talks on presentations covering birds, bugs, butterflies, native plants, aviation and southwest history, hiking, and much more! With dozens of activities including field trips and seminars.  Some activities have limited seats / attendance so book your activities ASAP, here: https://yumabirdnaturehistoryfestival.com/index.php/yuma-bird-nature-history-festival-schedule/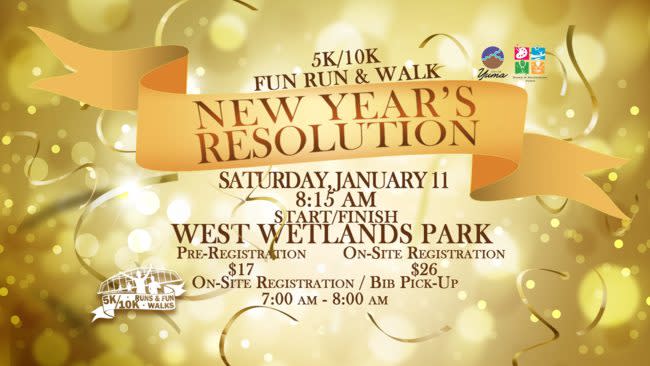 Run to kickstart your Resolutions 
The 2020 New Year's Resolution Run starts Saturday at 8:15 a.m.  On site registration is available for $26 per runner.  The race takes place at the West Wetlands park. On site registration and bib pick-up starts at 7:00 a.m.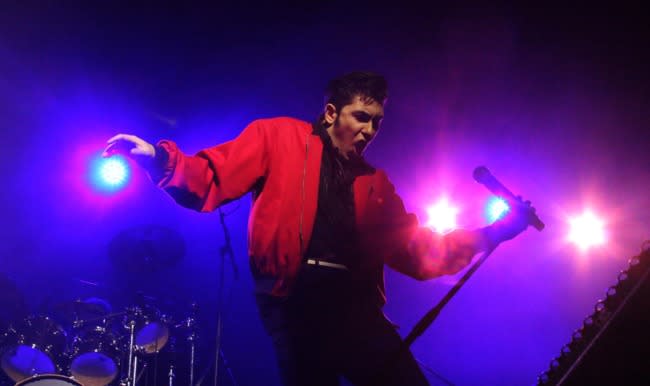 Can't Help Fallin' in Love with Elvis (all over again) 
The Elvis Presley Expo performers have mastered Elvis' voice, his presence and his moves to create a power house performance you do not want to miss.  The Tribute to a King is showing three nights starting January 9, 2020. Performance start at 7:00 p.m., doors open at 6:00 p.m. Seating is general admission at the PIPA Event Center located at the Quechan Casino Resort.  Purchase tickets here.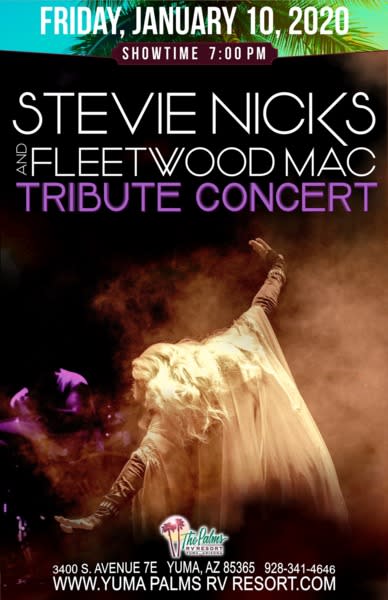 Dream of Fleetwood Mac 
Enjoy your favorite hits with Bella Donna, the Stevie Nicks & Fleetwood Mac Tribute Band.   The dynamic rock concert experience, fully staged, featuring spectacular costumes and powerful vocal performances of platinum hits will take place at the Palms RV Resort.  Bella Donna has been featured on TV's "World's Greatest Tribute Bands" on AXS. The legendary Fleetwood Mac leader, Stevie Nicks, has acknowledged this Stevie tribute band saying "you sounded good and can take over anytime." Performing together since 2002, this tribute band is the longest-continually running band of its kind.   Purchase tickets here or call 855-725-6778 (toll free).  Music starts at 7:00 p.m. Friday.  

Explore Yuma's Haunted History 
Stroll through the streets of Historic Downtown Yuma after dark. A night of haunted history includes stepping into a historic pub, where spirits are sure to follow! Get tickets online. Adults 21+ welcome. Tour begins at 7 p.m. on Friday and concludes at the Sanguinetti House Museum at 9 p.m.  For more information call 928-782-1841.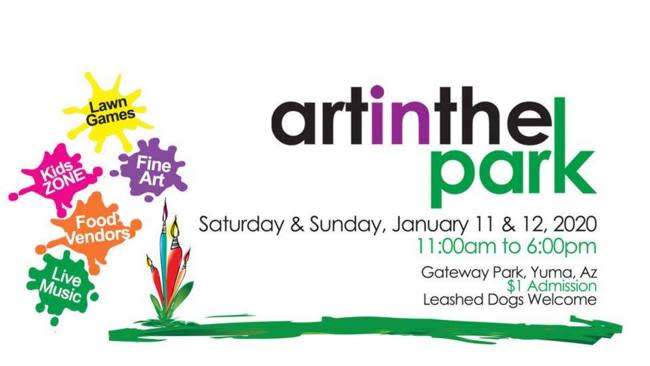 "Sunday on La Grande Jatte", Yuma Style 
Art in the Park is an alfresco fine arts festival in Yuma's scenic Gateway Park. Modeled after Georges Seurat's stoic painting, "Sunday on La Grande Jatte," Art in the Park features local and regional artists alongside the banks of the meandering Colorado River.  Artists, musicians and performers come together in Gateway Park to offer a weekend of arts, shopping, entertainment and family time Saturday & Sunday from 11 a.m. - 6 p.m.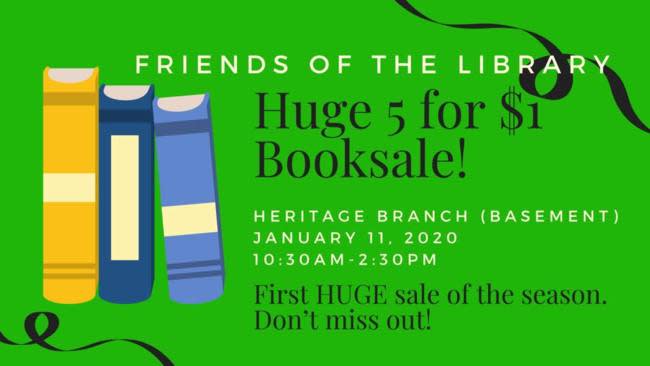 Get 5 Books for a Buck!  
The first big book sale of the season at the Heritage Library will feature books from a variety of genres including fiction, young adult, science fiction and more! All books are 5 for $1. Please keep in mind that the store is in a small space and can only hold a limited number of shoppers at one time: your patience and kindness will be greatly appreciated.
The sale kids off Saturday at 10:30 a.m. and wraps up at 2:30 p.m. 
The Heritage Library is located at 350 S 3rd Ave.