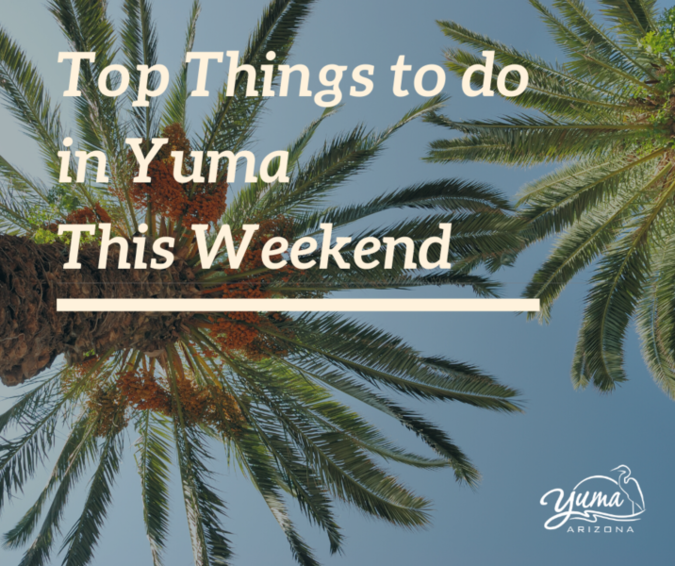 This weekend is jam packed with around the clock fun!  The Yuma Territorial Prison is open for an unique after hours experience.  And the date groves will be lit up for the first Date Night dinner of the season. Also, downtown is going to be filled with ART to get your creative juices flowing on Friday night.  Grab your friends and maybe a flashlight too.
Here's our list of the Top Things to do in Yuma this Weekend!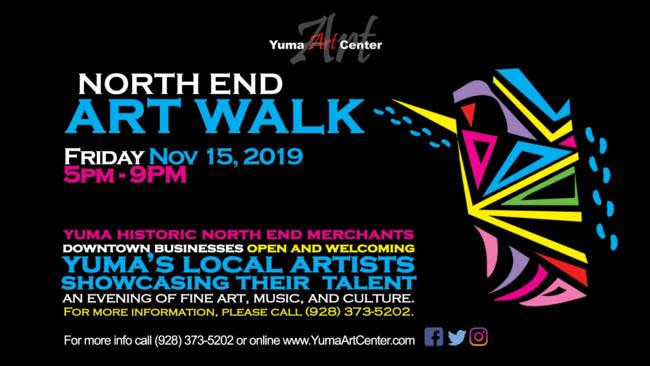 North End Art Walk 
The North End Art Walk strolls back into Historic Downtown Yuma with another fun and eclectic evening of the best of local Yuma artists. The event pairs downtown merchants with local artists providing a wonderful opportunity for participants to sample the great businesses downtown and mingle with artists as they exhibit their works. Meet the businesses, meet the artists!  The Art Walk is this Friday night from 5 - 9 p.m. For more information visit YumaArtCenter.com.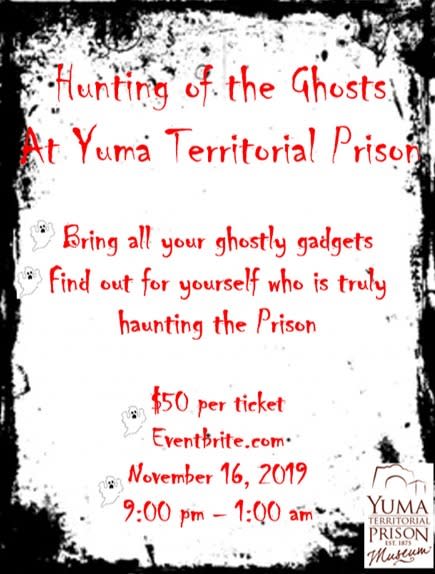 Hunt for Ghosts 
Explore Yuma's historic and haunted Territorial Prison at the "Hunt for Ghosts."   Experience after hours in the Prison, and discover paranormal activity with professional paranormal experts.  The prison was recently named the Most Haunted Destination in the Country by USA Today's 10 Best. The Haunting of the Ghosts experience is set for Saturday night at 9:00 p.m. - 1 a.m. Call 928-783-4771 for more information.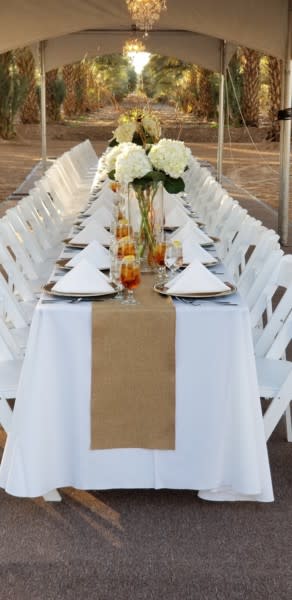 Date Night Dinner 
Guests at a Date Night dinner savor a multi-course gourmet meal by Executive Chef Alex Trujillo served under the stars in a lush Yuma date grove at Imperial Date Gardens. Every course from appetizer to dessert features a new twist on this oldest of cultivated fruits, showcasing one of Yuma's more unique crops, Medjool dates. Whether making it a true "date night" as a couple, coming with family or a group of friends, or coming by yourself and making new friends at the shared table, you'll enjoy a night that was named by Fodor's as one of the "World's Most Unique Dining Experiences."  Visit Yuma's Date Night Dinners are sold out for the season. If you were unable to get a ticket to the popular Date Night dinners, try Visit Yuma's newest specialty dinner, Sunset on the Ranch, debuting on Nov. 21st. See VisitYuma.com for tickets.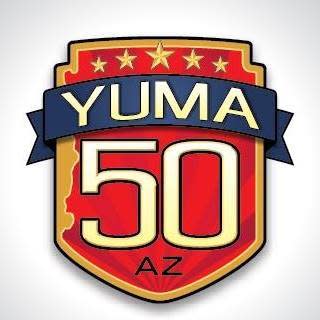 Go to the Yuma 50 Gala
Enjoy dinner and dancing to benefit Yuma's active duty military.  The Yuma 50 Annual Gala Event is Saturday from 5:30 p.m. to 8:30 p.m. at the Pivot Point Conference Center.    The Yuma 50 is a united effort of Yuma County to support our military assets. America's armed forces deliver a huge economic benefit to our community. Yuma County's military assets provide tens of thousands of jobs and pump over a billion dollars into our economy every year. Tickets are available for purchase here.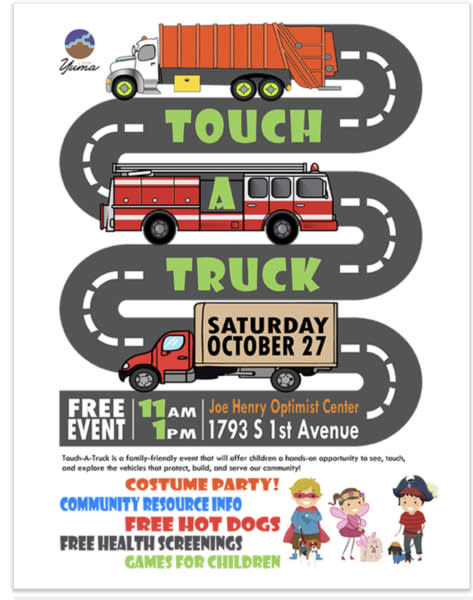 Touch a Truck
BOY MOM ALERT!  This family event is designed so you can get up close to your favorite City of Yuma trucks: fire trucks, street sweepers, and police special enforcement vehicles too.  The free event will include crafts, games, food, and tons of photo opportunities too. Touch-a-Truck is Saturday from 11 a.m. - 1 p.m. at the Joe Henry Optimist Center.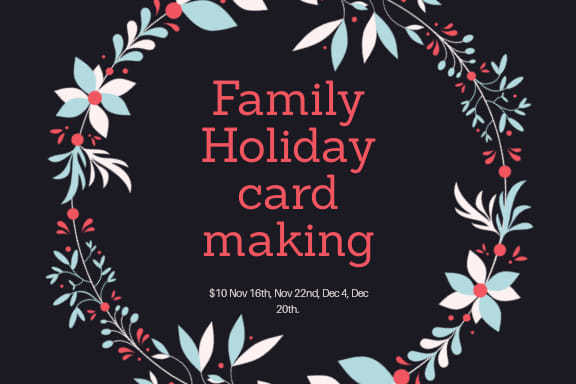 Family Holiday Card Making
Make memorable holiday greeting cards with the family.  The Littlewood Fine Arts & Community Co-Op is hosting the event.  The colored pencil craft will be hosted by Gail. The event starts at 6 p.m. on Saturday.  The cost is $10.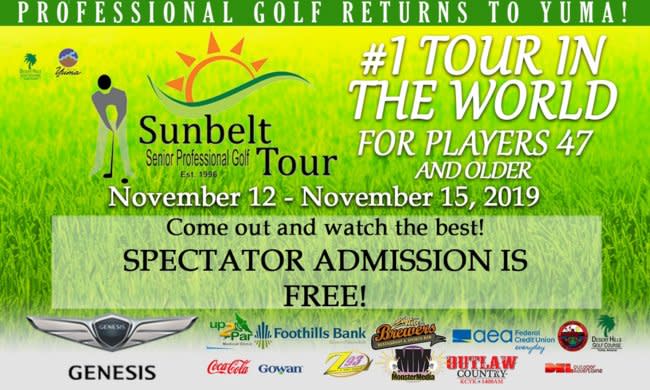 Fooooooooooooooorrreeee!
Watch the Sunbelt Senior Professional Golf Tour Championship at Desert Hills Golf Course.  The is the tour's 24th year and Yuma is their first stop in Arizona Remaining rounds are played Thursday and Friday.  The event benefits Amberly's Place of Yuma. Spectators are free. Desert Hills Golf Course is located at 1245 W Desert Hills Drive.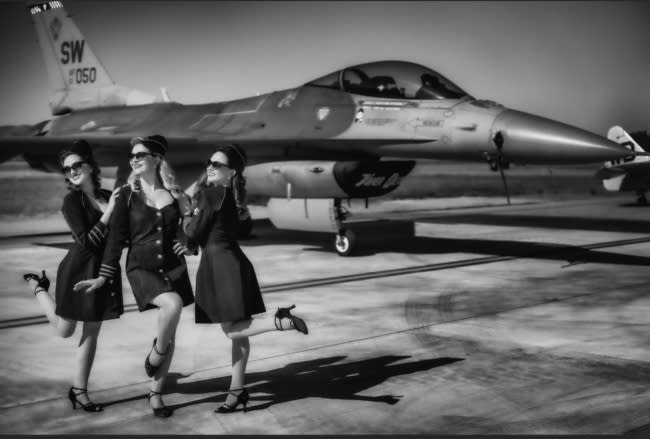 Boogie Woogie
Hop aboard the Chattanooga Choo Choo and join the Manhattan Dolls on a Sentimental Journey through the great music of the '30s and '40s at Country Roads RV Resort. Sit back and enjoy these timeless classics, or if you're "in the Mood," get up and dance. Sentimental Journey blends beautiful ballads with your favorite toe-tapping tunes and in classic USO fashion takes some time to honor our brave men and women in the military. From boogie-woogie to the blues, Sentimental Journey celebrates the best the great American songbook has to offer.  The Manhattan Dolls perform Thursday night at 7:00 pm. Purchase tickets here. Call 928-344-8910 for more information.