November 3rd is the day to celebrate one of America's favorite hand-held foods – the sandwich. No longer is a sandwich just peanut butter and jelly schmeared on two slices of bread. With restaurants and sandwich shops creating unique hoagies, like spaghetti between two pieces of garlic bread or fried chicken nestled in a sweet Hawaiian roll, the options to enjoy this beloved food creation is endless. Visit Yuma suggests these top five places to get a sandwich in Yuma to celebrate National Sandwich Day.
Number 1: The Press Café
Home of the hot-pressed sandwich, The Press Café is a Yuman favorite. With unique sandwiches on fresh Focaccia bread, like The New Yorker — homemade meatballs topped with Italian cheeses — and The Imperial — a locally inspired creation with roasted chicken, pepper jack, avocado, roasted red peppers, veggies and a zippy chipotle mayo — this quaint café serves up creations for every appetite. With offering gluten-free Focaccia bread and vegan cheese, The Press offers those with dietary restrictions the ability to enjoy a hot-pressed creation. They even have a vegetarian option, The Picacho, which combines hummus, fresh avocado, feta, and veggies to make for an unbelievable hand-held delight. And don't miss out on their weekly specials as they feature one-of-a-kind sandwiches you won't want to miss out on.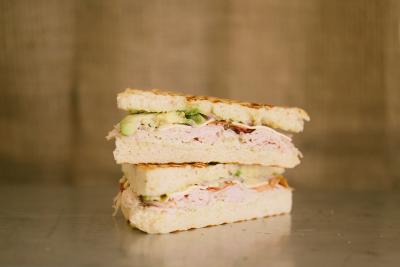 Number 2: JT Bros
JT Bros Sandwich Shop takes an eclectic twist on what goes between two slices of bread. With sandwiches like Salmon Cake BLT and Banh Mi, you will be impressed by their unique sandwich options. But don't feel overwhelmed, as they also have known favorites like their take on a club, Club 21 — roasted chicken with jack cheese and veggies — and their B.A.L.T. — country bacon and avocado with the traditional fixings. Pair any sandwich with their J.T. Fries — garlic fries topped with melted cheddar and chipotle sauce; you may want to get another order if you're sharing.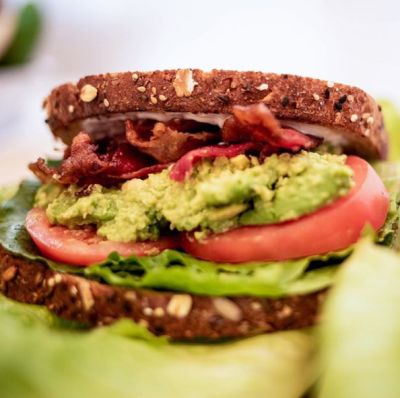 Number 3: Red Moon Ale House
An arcade bar located in Historic Downtown, Red Moon Ale House serves up some of the most creative sandwiches. Whether you are looking to build your own creation, with toppings like queso and salsa to make a truly one-of-a-kind sandwich, or you want to try one of their specialties, you can't go wrong. With grilled sandwiches like their Spaghetti sandwich — two pieces of garlic bread holding a hefty serving of spaghetti and mozzarella — and the Jalapeño Popper — an explosion of jalapeño heat and decadent cream cheese packed between two slices of toasted white bread — there is a unique combination waiting for you to indulge in. Pair your sandwich with a craft beer or specialty cocktail, then head over and play a few vintage arcade games. Red Moon Ale House may not be the first place you think of when you want to celebrate the day of sandwiches, but after eating one of these mighty creations, you will be glad you did.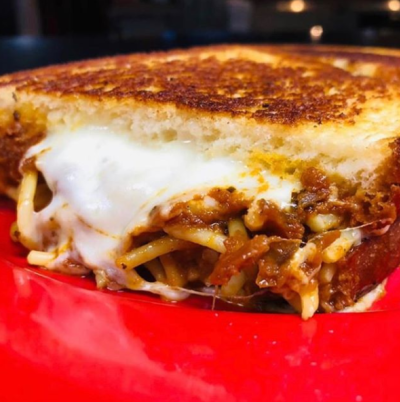 Number 4: Firehouse Subs
Submarine sandwiches, or classically known as subs, combine hot or cold deli meat and veggies for hand-held delicious bliss. Firehouse Subs delivers this harmonious combination with their hot, cold, and customizable sub sandwiches. With hot specialties like the Hook & Ladder — smoked turkey, honey ham, and melted Monterey on a sub roll — you will find a sandwich that meets your cravings. Get any sandwich Full Involved® with mayo, mustard, lettuce, tomato, onion, and a dill pickle. Or if you want to make a sandwich with custom fixings, order your way by building your own sub. Hot or cold, small or large, Firehouse Subs offers a sub that will be sub-perb!
Number 5: Dog Haus
When you think of National Sandwich Day, you typically think meat and veggies between bread. At the Dog Haus, they've reimagined the traditional sandwich and have a unique menu that will surely impress traditional appetites. Typically served on fluffy, sweet King's Hawaiian Rolls, the Dog Haus has many ways to celebrate a sandwich. The Bad Mutha Clucka features a beer-battered or grilled chicken breast topped with crisp, shredded lettuce, pickles, and miso ranch, all sitting on mini Hawaiian rolls. If meat isn't your game, the Dog Haus also serves up plant-based options, like their Sooo Veggie — a Beyond Sausage® hot Italian sausage topped with arugula, avocado, tomato, crispy onions and a spicy basil aioli. Celebrating National Sandwich Day doesn't have to be deli meat on white bread, and the Dog Haus proves why that is so.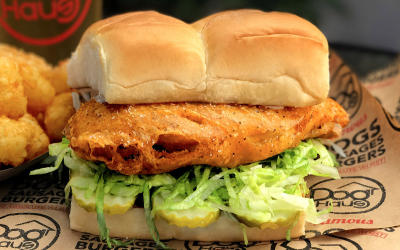 Don't settle for a PB&J on this sacred day – go out and enjoy a Rueben sandwich at the Red Moon Ale House or a flavorful Cuba Libre at JT Bros. No matter what fixings or bread you choose, celebrate National Sandwich Day, right here in Yuma.