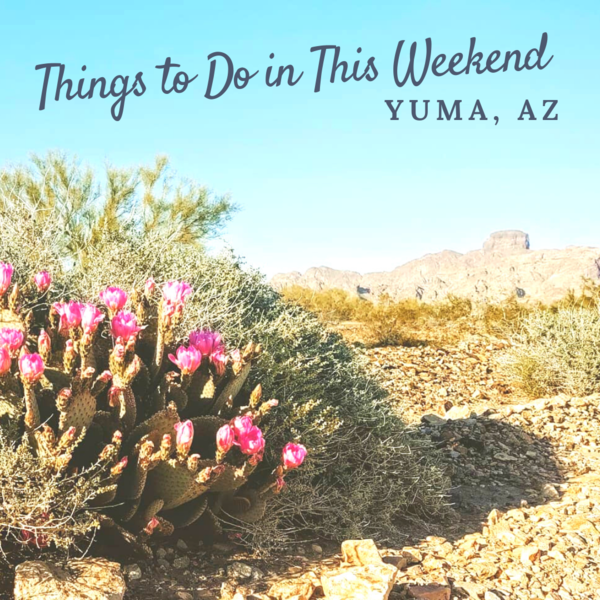 Cover photo from B.L.Bowen Photography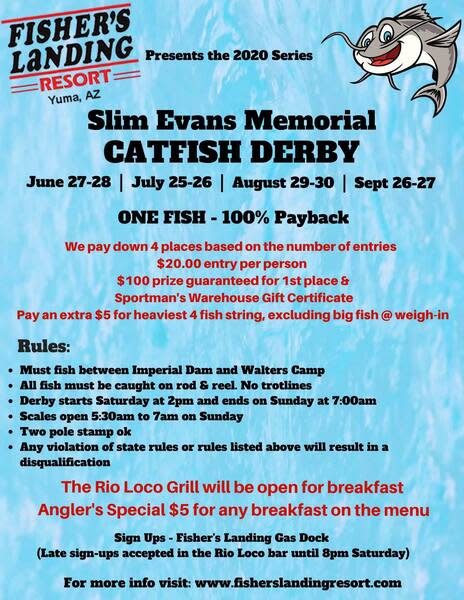 Catch a Fish & Cash In
Fish the Slim Evans Memorial Catfish Derby this weekend at Fisher's Landing Resort. Fish must be caught on rod and reel, between Imperial Dam and Walters Camp. Fishing starts at 2 p.m. on Saturday and ends Sunday at 7 a.m. Weigh-ins go from 5:30 a.m. to 7 a.m. on Sunday. $100 prize is guaranteed for the first place fish. Slim Evans passed away on July 14, 2009. He was an avid catfisherman and sportsman, as well as a long time Fisher's Landing resident. Slim never missed one of these derbies. For additional information please visit the event webpage https://www.fisherslandingresort.com/fishing-tournaments/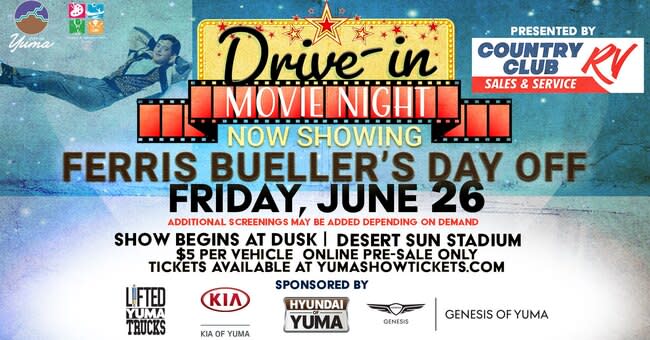 Do a Drive In
Here's a look at this weekend's drive in movie line up. On Friday night, see Ferris Bueller's Day Off is the feature film. A charismatic high-school student convinces his repressed best friend to play hooky with him and his girlfriend and attempts to bring the young man out of his shell during a memorable day in Chicago. The Drive-In fun continues on Saturday with the Indiana Jones adventure, Raiders of the Lost Ark. This megahit is about intrepid archaeologist Indiana Jones, who in 1936 is sent on a mission to locate the elusive Ark of the Covenant. The storied treasure is said to make those who possess it invincible, and the U.S. Government wants Jones to find it. The movies take place at Desert Sun Stadium with social distancing and safety measures in place. Showings for this week are Friday and Saturday. You must purchase pre-sale tickets. The cost is $5 per car at YumaShowTickets.com. Snacks will be available for purchase onsite. The lineup of movie showings throughout the summer will be released weekly.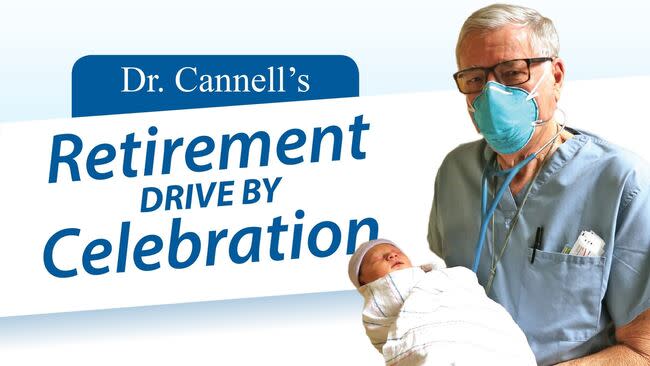 Honk, beep and cheer for Dr. Cannell 
Drive through and celebrate Dr. Robert Cannell. His career of caring spans 50 years serving Yuma's youngest patients, babies and children. Employees and community members are invited to a special drive-by celebration for the longtime pediatrician on Friday, June 26. Meet at Yuma Civic Center parking lot at 3:45pm for vehicle staging. Following vehicle staging, a lead vehicle will guide the procession to the YRMC Administration Building where Dr. Cannell will be waiting to enjoy the celebration. YRMC staff will be available to collect notes of well wishes and gifts for Dr. Cannell.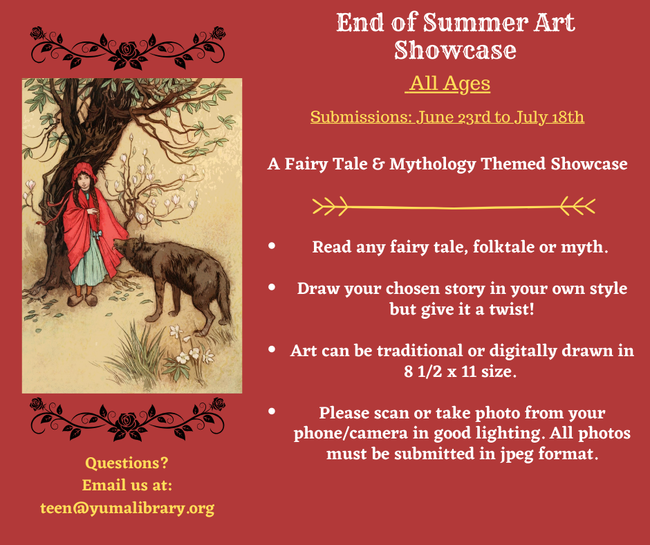 Create something for the Art Showcase 
The Yuma County library is hosting an online art showcase for all ages, and is now accepting submissions. "A Fairy Tale & Mythology" is the theme of the showcase. First, read any fairy tale, folktale or myth. Then, get creative and draw your chosen story. Art can be traditional or digitally drawn in 8 ½ x 11 size. Photos must be submitted in jpeg format. For questions email teen@yumalibrary.org

Saturdays at the Museum 
Design your own bee bath with virtual instruction from the Colorado River State Historic Park. The series brings historic crafts to life appropriate for kids of all ages. Register at eventbrite.com, pick up your bag of supplies from the park, and then join Zoom this Saturday morning at 11 a.m. For more information call park manager Tammy Snook at 928-247-6266. Cost is $5.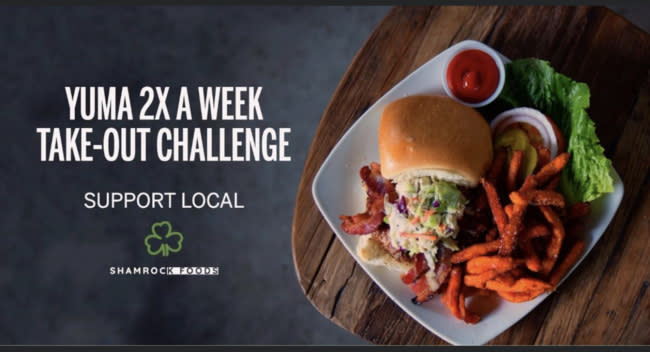 Yuma 2x Challenge 
Have you been taking out twice a week? The Yuma 2X Challenge is going strong to keep your favorite local restaurants thriving.  All you have to do is get food from local eateries twice a week (to-go or dine-in counts!). For more information on the challenge, check out their Facebook page.  Several local restaurants have opened their dining rooms while following social distancing guidelines; advance reservations. 
 
Get Air
Burn some serious energy at Get Air!  They are now open daily from 10 a.m. to 6 p.m. If you plan to be a frequent flyer, your best bet is the annual membership for $99. You can jump two hours a day for a full year. Or purchase a summer pass for $49.99. You can jump for three hours a day from now until August 31st. Get Air revamped their cleaning process to include a sanitizing mascot. Get Air is located at 3121 S. 4th Avenue.