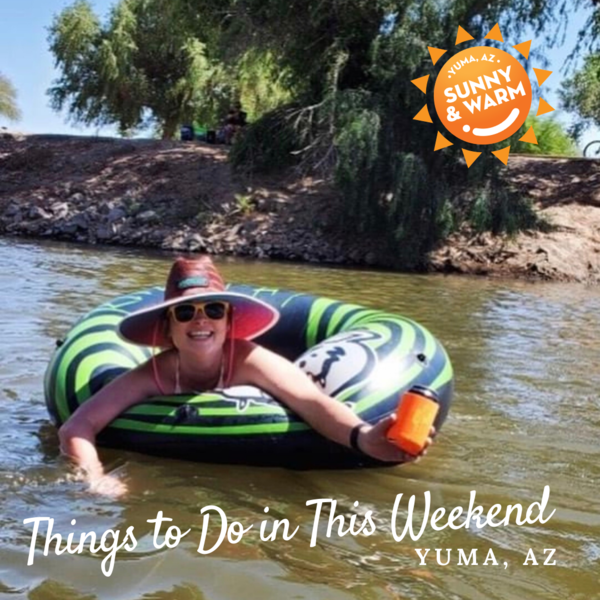 It's sunny and warm in Yuma and there is plenty to do.  If you feel like getting out and about the floating season is in full force.  And if you'd prefer to stay home there are several options for you too!  Have a great weekend with our list of things to do... 
Get your float on 
Floating season is in full force!  Make a reservation with Yuma River Tubing, https://www.yumarivertubing.com  or bring your own float and enjoy the gentle flow from Yuma's Gateway Park to Centennial Beach at West Wetlands. YRT charges $20+ tax per person for 5 mile, or $10+tax per person for 1 mile. The cost includes Tube Rental, shuttle van ride, and free parking at the West Wetlands Park.  YRT is asking customers to maintain "social distancing" at check-in and on its shuttle van rides to the Colorado River. A face covering/bandana must be worn during your check-in/tube rental transaction process, shuttle van transportation, as well as, at the end of the float when you return your inner tube.  
 
Drive in movie
The city of Yuma is hosting a summer series of drive in movies, Friday-Sunday nights, at dusk.The Drive-In takes place at Desert Sun Stadium with social distancing and safety measures in place. You must purchase pre-sale tickets. The cost is $5 per car at YumaShowTickets.com. Snacks will be available for purchase onsite. Stay tuned to our social media for the latest updates on what movies are playing. Shows are selling out so get your tickets quickly.  
 
Dad and Son/Daughter Bond by Welding
Dads and kids will work together to create a welding sculpture project to take home. They provide a small group setting of no more than 10 people so that everyone can get the individual instruction and attention they need, while social distancing. The class is Sunday from 2-6 p.m. Price is $40/person ($80/father-child team), the cost of a second child is $20. Purchase tickets here.
Kayak fishing tournament 
SOWF Kayak Bass Fishing Tournament takes place May 30, 2020 at Mittry Lake. This event is for all anglers that do not have the capability of fishing from a motorized boat. This event is dedicated to The Special Operations Warrior Foundation, a non-profit organization. Fifty percent of the proceeds will be donated to this organization and the remaining funds will be rewarded to 1st, 2nd, and 3rd place winners. Registration goes from 4:30 a.m.-5:30 a.m. the day of the tournament, followed by the Captain's meeting. Fishing starts at 5:45 a.m. and wraps us at 12:30 p.m. The entrance fee is $20. Here's a link the event Facebook page.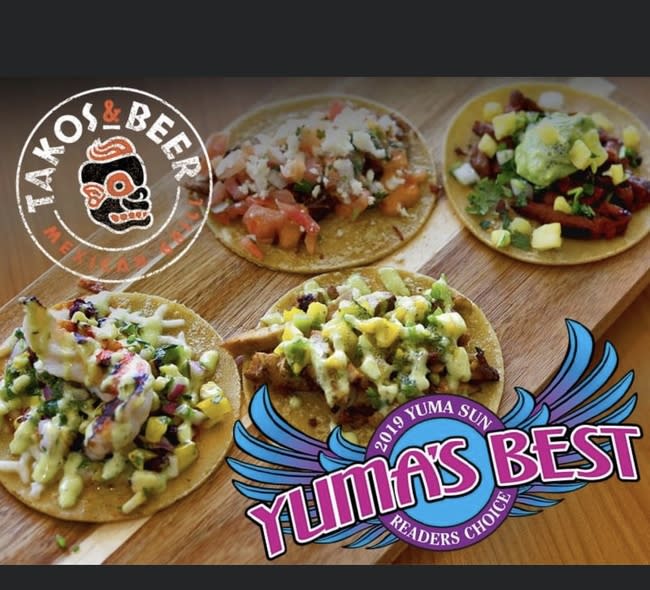 Celebrate Takos & Beer Grand Reopening 
Join Takos and Beer for their Grand ReOpening Thursday, May 28th at 5 p.m. Have dinner in their remodeled dining area or have a drink in the new bar area. Pepe Cordova will be performing live music. Drink specials include $3 margaritas, $2 domestic draft beer. Select appetizers are half-off during the special event. Takos & Beer is located at  2071 S. 4th Ave.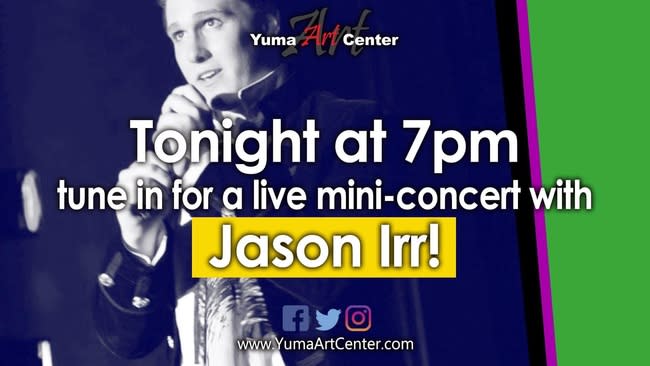 Listen to the music 
The Yuma Art Center's mini concert series continues Thursday night. Jason Irr will treat us to an evening of beautiful acoustic music at 7 p.m.  Grab some to go food and listen live via Yuma Art Center's Facebook page. No tickets needed for this concert! However, tips are greatly appreciated and you can send a tip via Venmo @Jason-Irr-1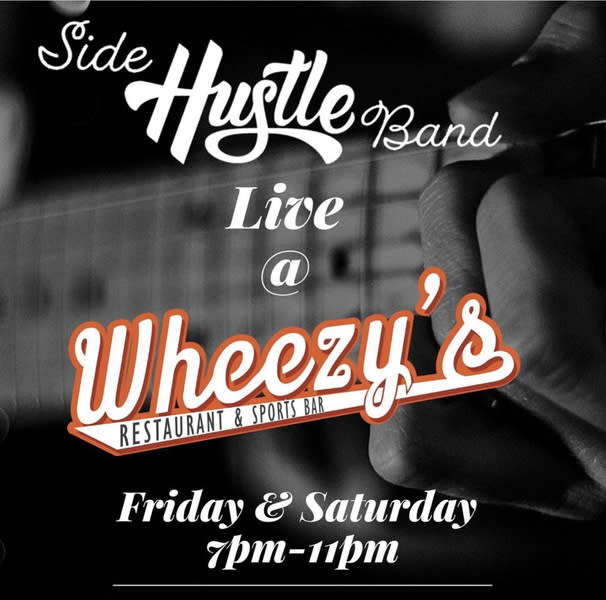 See the Side Hustle Band 
Wheezy's Sports Bar & Grill is hosting the Side Hustle Band this weekend. Enjoy live music for the first time in a long time Friday and Saturday night from 7-11 p.m. The Side Hustle Band is a talented group of musicians bringing you your favorite Old School, R&B, Soul, Funk, 80's, 90's and current hits. Wheezy's is located at 11732 S. Fortuna Road in the Foothills.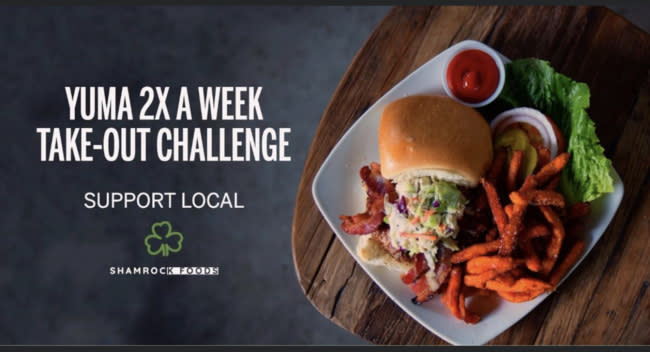 Yuma 2X Challenge 
Have you been taking out twice a week? The Yuma 2X Challenge is going strong to keep your favorite local restaurants thriving.  All you have to do is get food from local eateries twice a week (to-go or dine-in counts!). For more information on the challenge, check out their Facebook page.  Several local restaurants have opened their dining rooms while following social distancing guidelines; advance reservations are suggested.