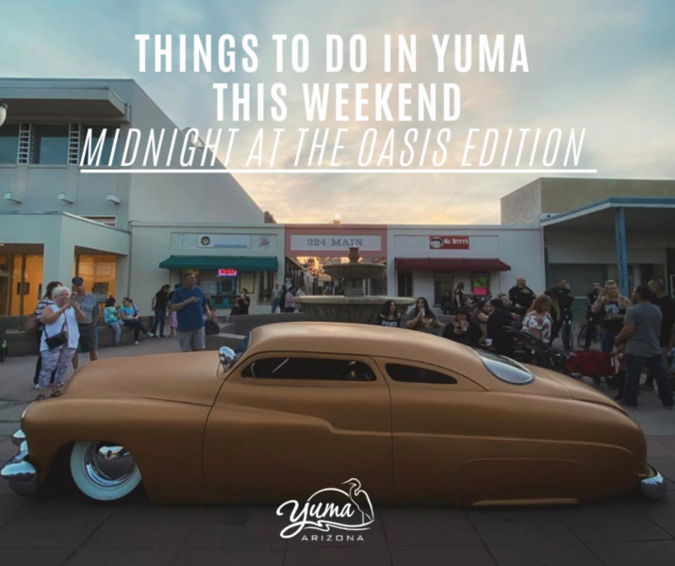 First Friday
Explore, Eat & Shop in historic downtown Yuma.  Businesses located on Main Street, Madison Avenue & Maiden Lane are celebrating Friday Friday.  This months featured item is locally made, Lucha Kombucha available at Brocket Farms. Shops stay open a little later and offer special to encourage people to #shoplocal. Follow the hashtag #firstfridayyuma.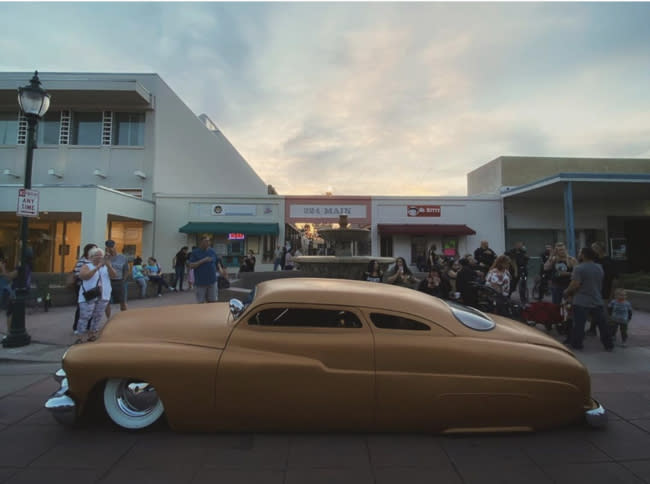 Midnight at the Oasis
Enjoy Yuma's largest event, Midnight at the Oasis, the Southwest's premier classic car show and concerts all weekend long.  It spans the entire Desert Sun Stadium Complex showcasing over 900 classic cars. Remember to buy your raffle ticket to win a 1968 CHEVY CAMARO SS, raffle tickets only $20 each and are available at the Caballero office. For more info and the daily schedule check out www.midnightattheoasis.net.   Photo by Geoff Montgomery.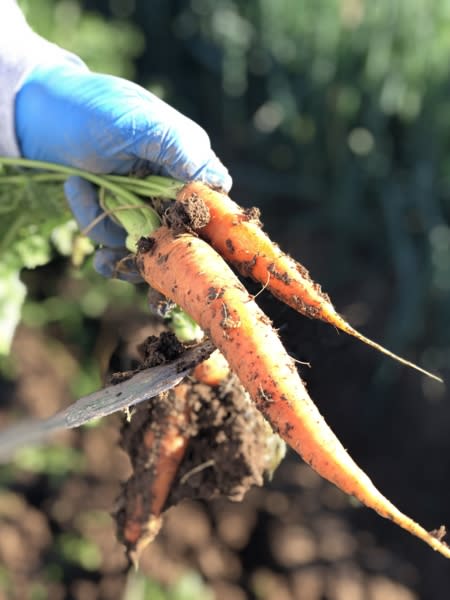 You Pick, Yuma
Walk around the garden and fill their bag with all available vegetables. This year we have Romaine, Iceberg, Butter, Red Leaf and Green Leaf lettuces, Kale, Swiss Chard, Collard Greens, Mustard Greens, Cabbage, Broccoli, Cauliflower, Brussels Sprouts, Carrots, Rutabegas, Turnips, Kohl Rabi, Bok Choi and Beets available  This is a fundraising event put on by Yuma County Master Gardeners and the Moody Garden Society to raise funds for propagating native plants and for the Moody Garden maintenance. Visitors purchase their first empty bag from the Master Gardeners for $10, and the second bag for $5. Picking starts Friday and Saturday at 8 a.m. and Sunday at 10:00 a.m.  The garden is located near the Yuma Center of Excellence for Desert Agriculture at 6425 W 8th Street.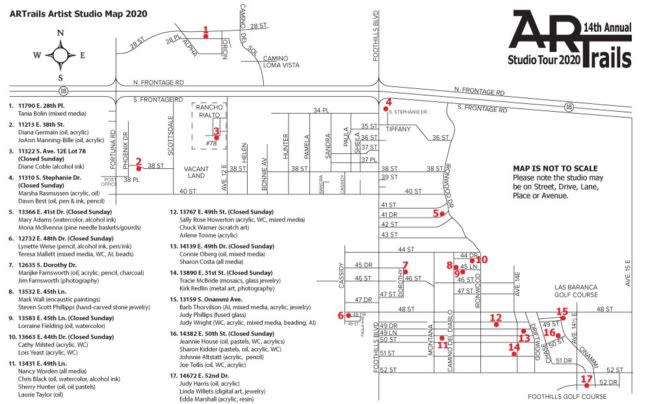 Take the Art Trail Tour
Visit artists in the foothills at their studio, see how they create their art and purchase a piece to take home. Visit at least 10 studios and enter to win a piece of art from one of the 38 artists participating.  This is the 14th annual ARTrails Studio tour.  Hours are Friday, March 6 10 AM to 4 PM, Saturday, March 7 10 AM to 4 PM, Sunday, March 8 11 AM to 4 PM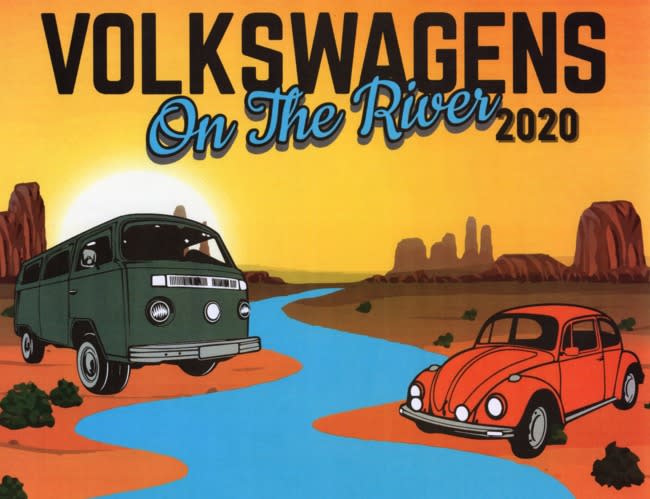 GO Vintage at Volkswagen's on the River 
Volkswagen's on the River Camp-out, Show and Swap takes place all weekend long in Yuma.  This is a great opportunity to see your VW friends in SW Arizona. This year's proceeds will benefit Crossroads Mission Yuma.  For more information and the schedule of events check out their Facebook event page at https://www.facebook.com/events/418031015752352/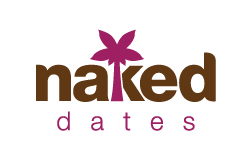 Practice Yoga on the Farm 
Perfect your favorite pose among the date palms.  The community class designed for all levels starts at 10:00 a.m.  The class will be a donation based class and all donations will go to a charity or non-profit each month.  Naked Dates is located at 13589 S. Avenue 25E in Wellton.