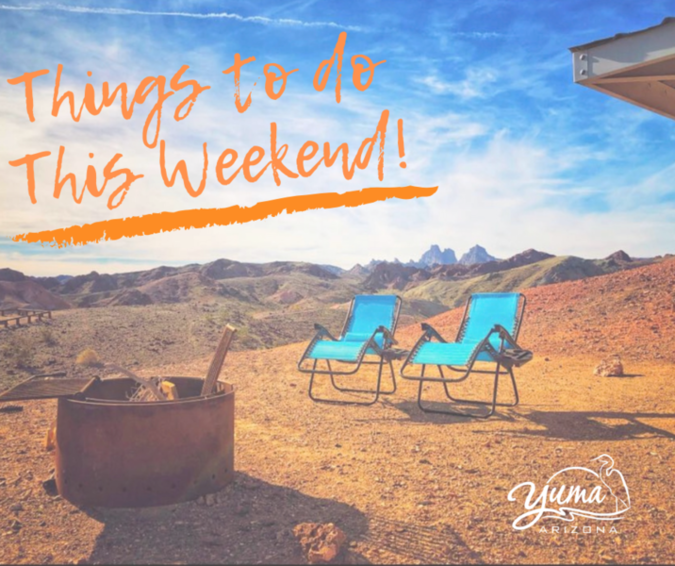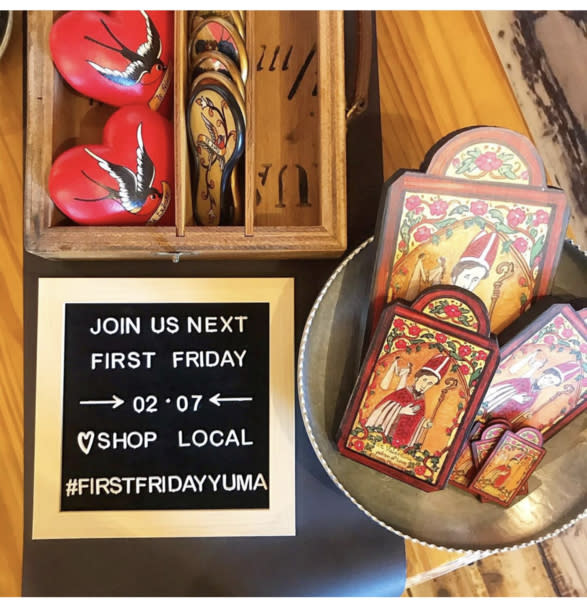 First Friday 
Explore, Eat & Shop in historic downtown Yuma.  Businesses located on Main Street, Madison Avenue & Maiden Lane are celebrating Friday Friday.  This months featured item is from Jack Mellon Mercantile. Lots of little Valentine's day treats.  Shops stay open a little later and offer special to encourage people to #shoplocal. Follow the hashtag #firstfridayyuma.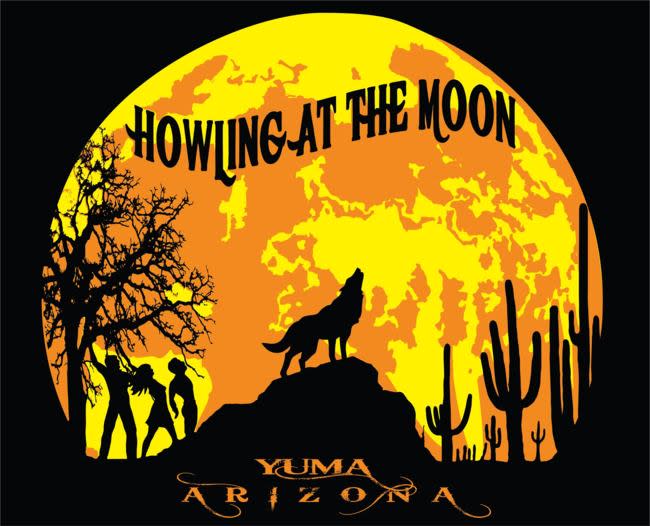 Howling at the moon
This great event combines music and food trucks in a festive environment, with the evening culminating in hundreds of people howling in unison as the full moon rises.  Quirky, huh?  And it's lots of fun.  Admission is free.   Bring your own chairs, food and drinks.  Live music will start at 3 p.m. this Sunday.  A carpool caravan to the site just outside of town will meet behind the Verizon store in the Foothills Frys parking lot. Please be ready to leave  by 2:30 p.m.  More info:  https://www.facebook.com/groups/256153318091080/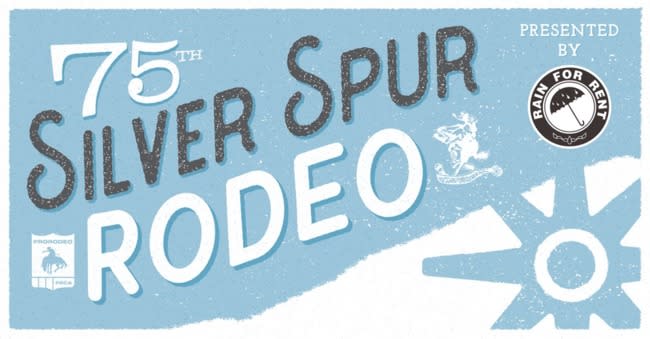 Yeehaw!!! 
The 75th Annual Silver Spur Rodeo runs all weekend long with several events.  The Yuma Jaycees Silver Spur Rodeo is PRCA-sanctioned rodeo, attracting top cowboys and cowgirls from the Turquoise Circuit & beyond.  Held annually at the Yuma County Fairgrounds, this long-standing tradition features a parade, events, excitement, and food. More information at YumaRodeo.com.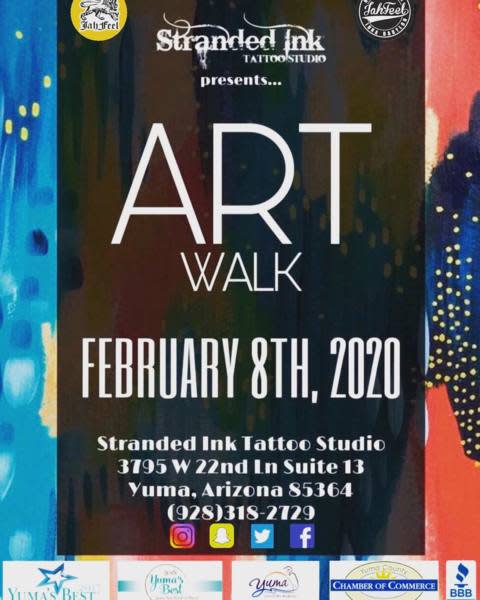 Stranded Ink Art WalkCome on out and enjoy our annual Art Walk with art from local artist, face painting for the kids, music and food and of course come on inside and meet The Stranded Ink Team and get pierced or tattooed.  Enter the raffle for a free tatoo. The art walk takes place Saturday from 11 a.m. - 5 p.m.  Stranded Ink is located at 3795 W 22nd Lane.
Campout at Naked Dates
Daphne's Sleepover is an annual VW campout and bonfire held on the Naked Dates farm nestled among beautiful date palms and surrounded by the Gila Mountain range.  Gates will open on Saturday at 10am.   $15 per person will include camping, dinner, and beverage.Bring your VW (any kind), tents, chairs, wood, food, drinks, and musical instruments to play around the fire. The farm store will be open both Saturday and Sunday from 10-5pm so all items on the menu will be available for purchase.  
Celebrate at the Scandinavian Festival 
The 18th Annual Scandinavian Festival is a fundraising event designed to support the Hospice of Yuma.   Throughout the day, Nordic arts and crafts will be demonstrated and available for sale by local and visiting artists. An opening parade and ceremonies begin at 10:30am. Music begins at 9:00 am in the main room. The Yuma Accordion band, the String Ambassadors, Rainbow Station will be performing. There will be something to enjoy for every age so don't miss out on this yearly success.  $5 admission at the doors on Saturday.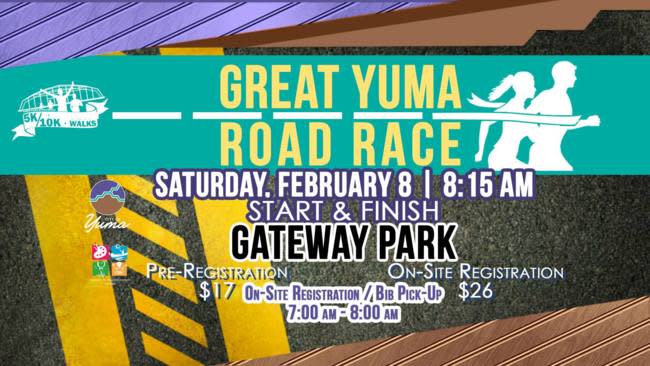 Hit the Road 
The Great Yuma Road Race is this Saturday at 8:15 a.m.  Meet up at Gateway park to start and finish the great race.    You can register on site and pick up bibs starting at 7:00 a.m.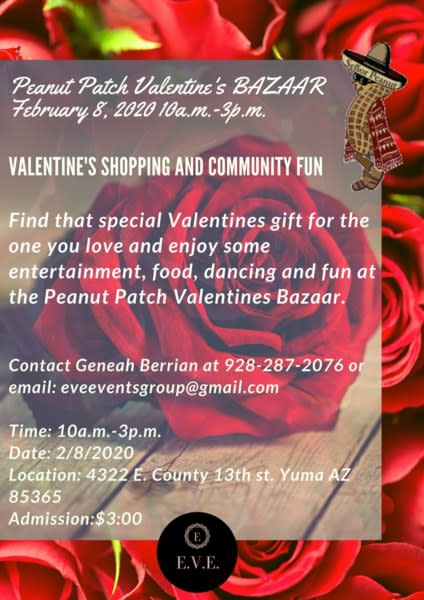 Peanut Patch Valentine's Bazaar 
Find that special Valentine's gift for the one you love this Saturday from 10:00 a.m. - 3:00 p.m. at Yuma's original general store.  Shop and enjoy entertainment, food, dancing and fun at the Peanut Patch. This community event will include a customized Valentine's shopping experience. Admission is $3. Call 928-726-6292 for more information.
Couples massage class
Brocket Farms' Couples Massage Class is this Saturday, February 8. Hand and shoulder techniques will be taught by Irene G. from Healing Body Works Massage. A light lunch and a special gift are included in the ticket. Purchase tickets in person at 102 E. 3rd. St. Yuma.  The class runs from 10 a.m. to 1 p.m.
Romantic Classics 
Looking for a romantic treat for your Love? Come to the Historic Yuma Theatre and enjoy the concert for your special evening. The Yuma Civic Orchestra will play a collection of romantic-themed music for an evening you won't want to miss. Purchase your tickets here. On the night of the concert take your ticket to Prison Hill Brewing Company and receive a 10% discount off your bill.   This Saturday from 6:30 p.m. - 8:30 p.m.