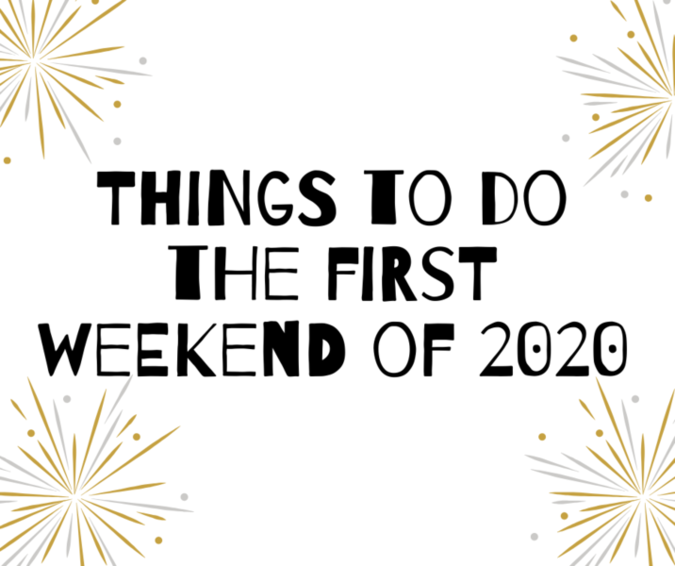 Start the year off with a BANG!  The weather in the sunniest city will be perfect for the Ag to Art Market, downtown ghost tours, and first Friday.   Get your shopping bags ready and put your resolutions on hold.   Here's our list of the things to do in Yuma the first weekend of 2020!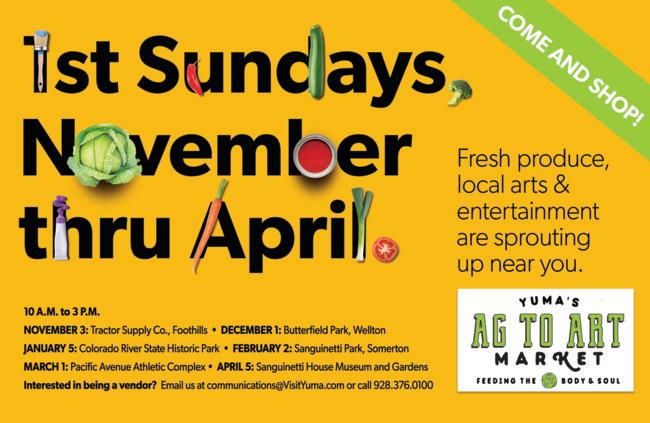 Ag to Art Market 
The Ag to Art Market: Feeding the Body and Soul returns this Sunday.  It is a fresh twist on a farmers market blending fresh farm foods with local art and artists. The third market will take place at the Colorado River State Historic Park, from 10 a.m. to 3 p.m. The event is FREE and open to the public. Weld Like a Girl will be constructing a community art project.  You will have the chance to cut, weld, and create. All ages are welcome to participate, no experience necessary. Children must fit in safety gear and parental supervision is required. Brockett Farms is bringing many of their fresh offerings including Medjool dates, local honey and locally crafted chocolates. Mama Bella Hot Sauce will have locally made jars of hot sauces and pepper jellies, among other delicious treats. Fresh eggs, homemade bread, herbs, and homemade soap will also be on hand. Naked Dates will be on site. Gypsy Girl Henna by Drea will blend both ag and art at the market, with henna tattoos as well as organic lemons and home-grown succulent plants for sale. There will be music and entertainment provided by BMC Productions.  The Ag to Art market is the perfect place to spend your Sunday.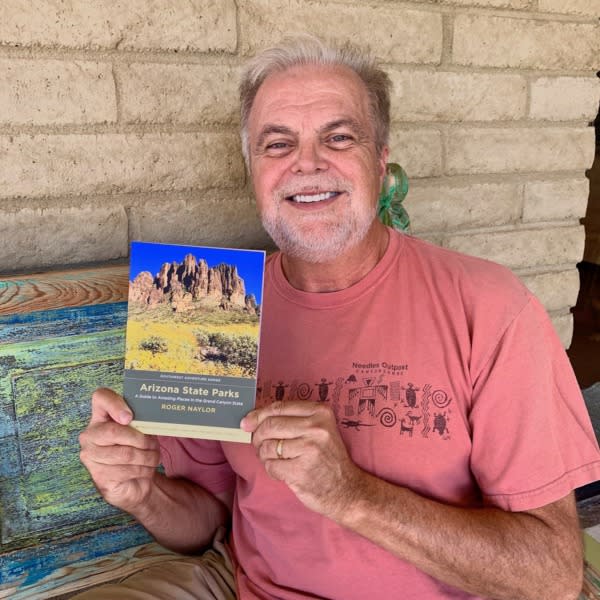 Be Inspired by Roger Naylor Reading 
Author Roger Naylor, the curmudgeonly writer who only begrudgingly came to love Yuma, will be with us to read from his newest book and share stories from his treks all over Arizona, as he visited each state park in Arizona. His love of Arizona history and the people who shaped its making comes through loud and clear in the detailed write-ups he gives the Yuma Territorial Prison State Park and the Colorado River State Historic Park. Hear his distinctive story of moving from a list of grievances to an open love affair with Yuma as he covers what is special to him about the two state parks located within our city's limits.  Roger's visit is taking place at 1:00 pm at the Ag to Art Market. Roger Naylor will be on hand after his speech at one of the market booths to sign copies of his new book.
Ghost Trolley Ride 
Celebrate the beginning of 2020 with a New Year Ghost Trolley Tour revealing Yuma's dark secrets from the pages of history. Tour starts and concludes at the Sanguinetti House Museum. Tickets for $35. Purchase tickets online or call 928-782-1841.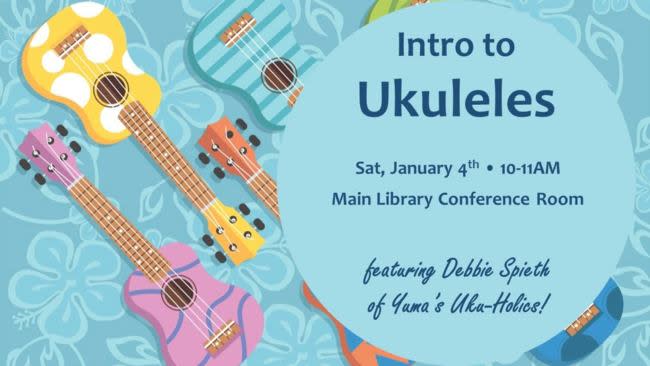 You & a Ukulele 
The Main Library will host "Intro to Ukuleles" at 10:00 a.m. on Saturday, January 4th.  Join Librarian Jim Patrick, along with Debbie Spieth of Yuma's Uku-holics, for the history of the ukulele, the various sizes and models available, and how to purchase and maintain a ukulele. Enjoy a few songs, and learn more about ArtistWorks, a library resource that offers ukulele lessons. The event is free and the public is welcome to attend.  The Main Library is located at 2951 S. 21st Street.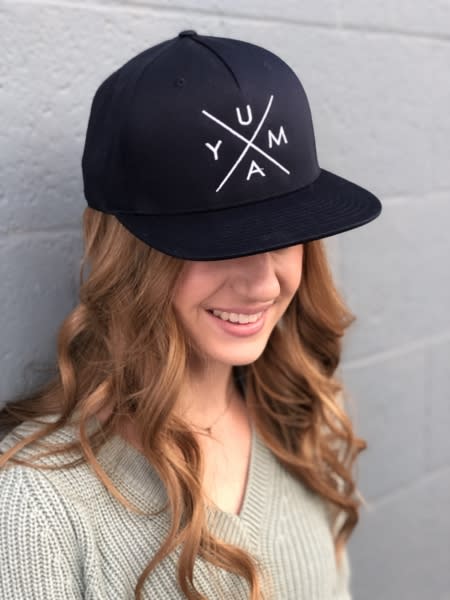 First Friday
Explore, Eat & Shop in historic  Downtown Yuma.  Businesses located on Main Street, Madison Avenue & Maiden Lane are celebrating First Friday tonight.  This months featured item is the "Find the Yuma Roots™" Yuma X Embroidered Hat at Dream Gift Shop.  The shops stay open a little later and offer specials to encourage people to #shoplocal.