Spring is officially here! Yuma, Arizona offers numerous outdoor activities to experience while enjoying the warm spring weather. From adventurous off-roading to exploring scenic trails, Visit Yuma curated a list of things to do in Yuma to kick off the season.
Get Inclined
Get your heart rate going at one of the many hiking spots in Yuma. With three national wildlife refuges, there are a range of trails for every level. For those looking for a more scenic, low-impact hike, Palm Canyon is a beautiful, half-mile hike that winds at the base of the palm-filled canyon. If you are a bit more seasoned hiker, try out the 5.5 mile Castle Dome hike and take in the breathtaking views at the peak. Get your blood pumping at Telegraph Pass, a 5.5 mile hike where you can see native wildflowers and a city view at the top. Before heading out for your hike, be sure to pack water as Yuma temperatures begin to rise heading into the summer months. 
Castle Dome Peak
Experience the River 
Being situated on the Colorado River, Yuma offers many activities to enjoy springtime on the water. The East and West Wetlands Park have easily accessible walking trails to take in the scenic river views. For those interested in birding, walk along either park for a chance to see a LeConte's Thrasher or hear a Black Rail. If you enjoy sitting back and fishing, the river offers many ideal spots to throw out a line. Are you looking for a unique river experience? Participate in a paddleboard workout with Paddalini for yoga on the river. If you want to conquer the river at your own pace, rent a canoe from Leto's Rentals and start at Gateway Park's beach and paddle through to Centennial Beach. Yuma is also home to Mittry Lake and Martinez Lake; both lakes offer unbelievable sunrises and sunsets over the water.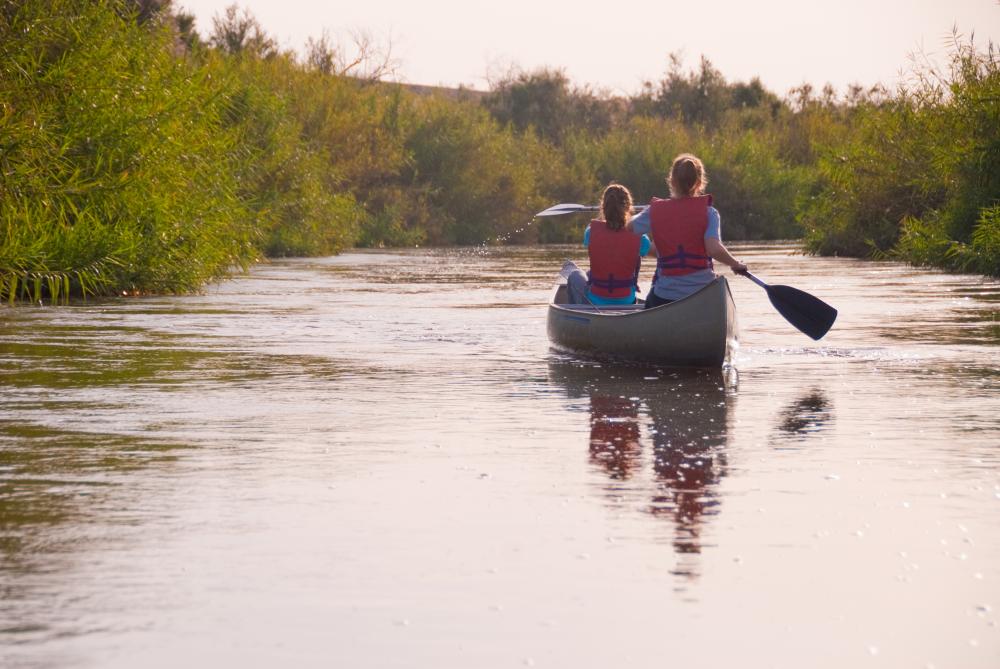 Canoeing at the Colorado River
Go Off the Grid
Experience outdoor adventures off the grid with off-roading in Yuma. Rent an ATV or UTV from Jet Rent or purchase your own from Liberty Motorsports, and hit the Imperial Sand Dunes. Make it a weekend getaway and stay to camp at Buttercup, Midway, or Gray's Well campgrounds. The sandy hills attract locals and out-of-state visitors alike during the spring months. Be sure you are up to date on permit information and purchase one before you go to avoid the hassle.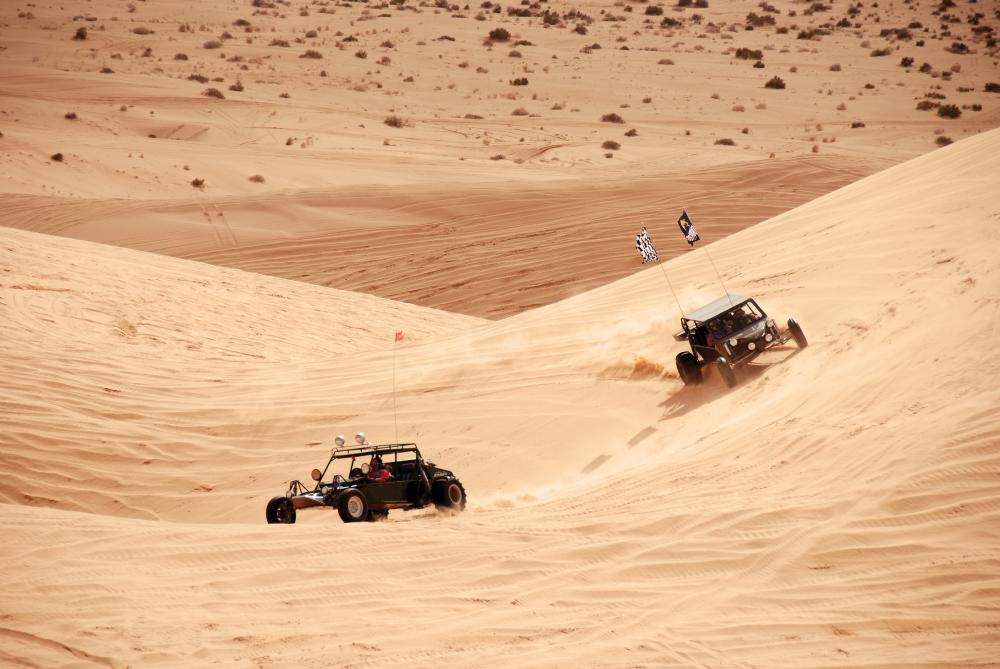 Off-Roading at the Imperial Sand Dunes
Yuma, Arizona offers temperate springtime weather, making outdoor activities and adventures a must during these months. Whether you hit the dunes, walk the riverfront, or explore the hiking trails, be sure to tag #VisitYuma in your posts for a chance to be featured on our social media channels.