Starting off 2021 on the right track is the way to set the tone for the coming months. After a year of canceled events, planning for things to do and events to attend is a positive way to kick off the new year. As we know, the uncertainty with COVID may mean the postponement of events, but we hope you will be able to enjoy these fun things to do and events in Yuma, Arizona to celebrate the start of 2021.
Visit Yuma Unique Dining Experiences
Have you purchased a ticket for one of our unique dining experiences? Kicking off the new year, Visit Yuma will be hosting an array of tours and dinners fit for every interest. For those who love a true feast, Date Night's first dinner is on January 22. This unique dining experience highlights locally grown Medjool dates, and is set in a lush date grove under the stars — this dinner was named as one of Fodor's Most Unique Dining Experiences in the World in 2015. If you are a history buff but still enjoy a tasty dinner, the first History Dinner is on January 28. This one-of-a-kind dining experience is hosted by Tina Clark, city historian, and lifelong resident Cathy Reeves. Each dinner features wine and covers a different aspect of Yuma's past, with topics including the Colorado River, Historic Downtown Yuma, agriculture, and more. Learn more about each of these events and purchase tickets here. Each tour and dinner has later dates into February and March, too.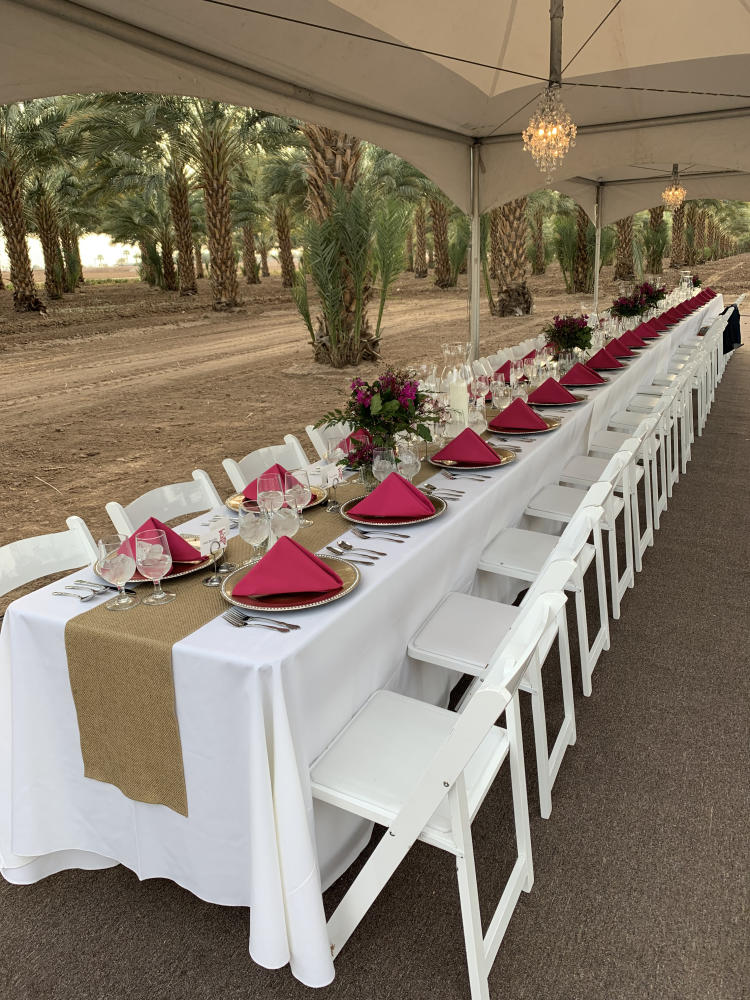 Farmers' Markets, Swap Meets, and More
Yuma's farmers' markets bring in those from all around the county. Kicking off the new year on January 1 are the Arizona Marketplace and Yuma Swap Meet. Enjoy live music, walk your dog, and find hidden gems at these outdoor swap meets. On January 3, Visit Yuma is hosting the second Ag to Art Market of the season. Showcasing artists, hobbyists, and farmers, these markets are a must for those who love local produce, art, and more. If you find yourself in Historic Downtown, stop by the 224 Downtown Market. Various stores in this corridor will be participating and offering fresh bread, handmade candles, kombucha, and much more.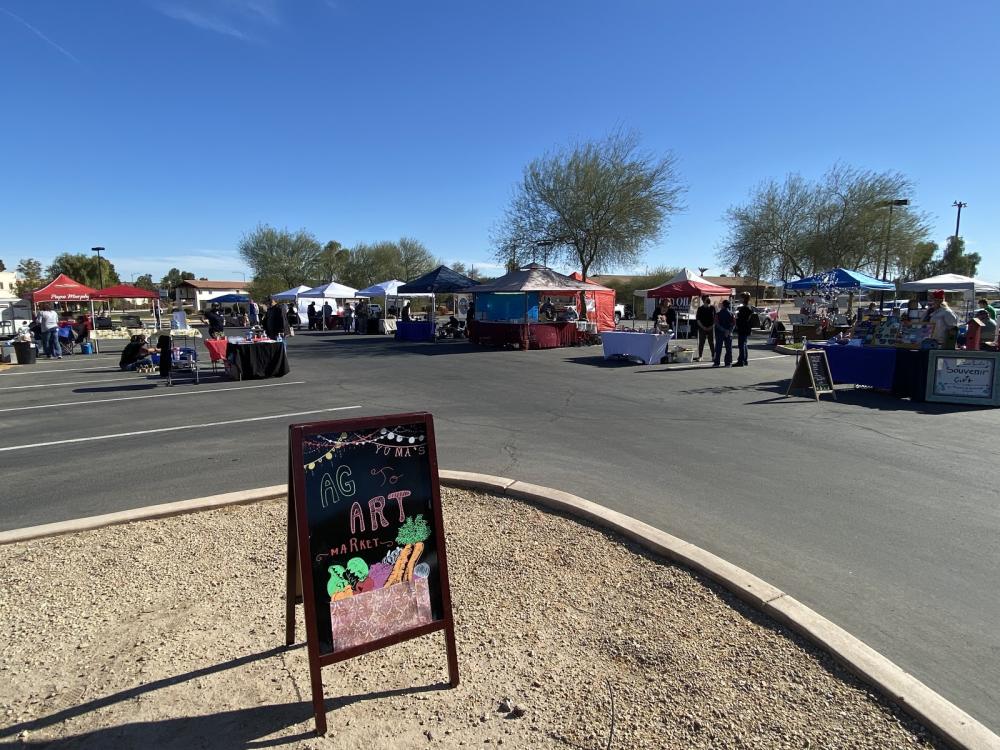 The Official Center of the World Events
This historic landmark hosts some of Yuma's most sought after events. On January 14, attend a Tour and Wine Pairing. Enjoy a tour of this fascinating landmark and end with sipping on five different wines; be sure to purchase tickets ahead of time here. If you are searching for a way to spend Valentine's Day, the Official Center of the World plans to host Valentine's Day Under the Stars, a truly romantic and unforgettable evening; check out more details here.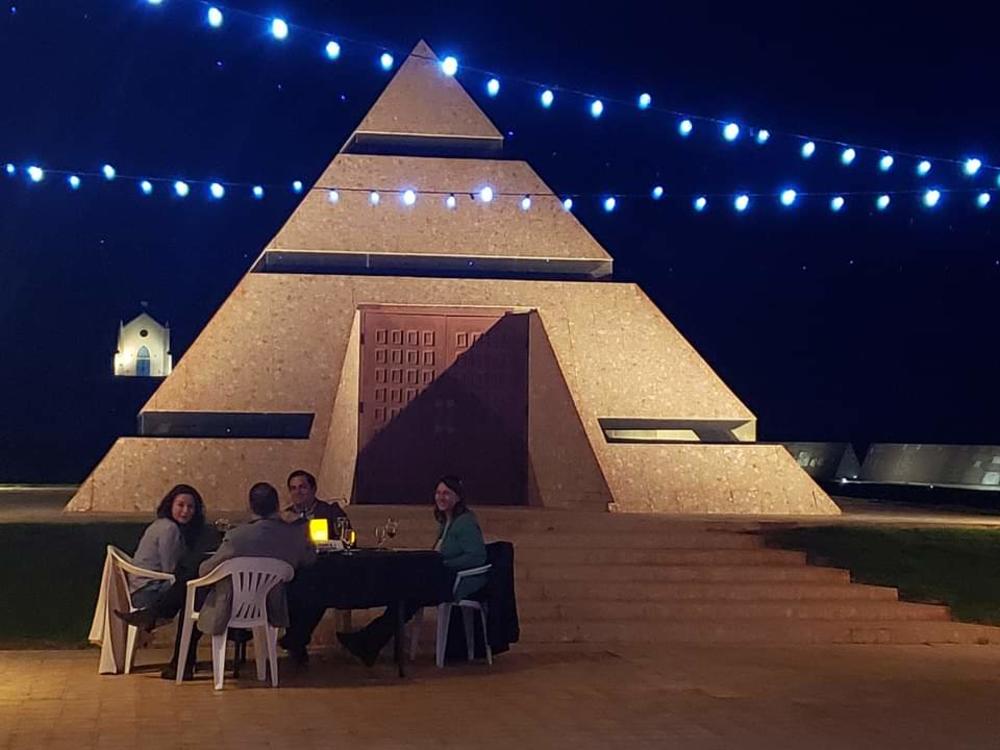 Medjool Date Festival
The Medjool Dates Festival is an annual festival on Main Street that celebrates one of Yuma's oldest cultivated fruits, the Medjool Dates. On January 23, 2021 from 10 a.m. to 6 p.m., you can see all the ways local businesses transform this fruit into sweet and savory treats. Musical performances and demonstrations make this festival one locals and visitors enjoy, and attend every year. This year, you can attend the festival virtually, watch the video below. Stay updated on event details at the City of Yuma's website.
BBQ & Brew Festival
On February 26 and 27, 2021, the City of Yuma is hosting the BBQ and Brew Festival. With the first annual festival in 2019, this fairly new event brings together the best in BBQ for a cook-off to win big. Whether brisket or ribs, this festival attracts BBQ lovers from all over Yuma County and its neighboring cities. This two-day festival will be on Main Street and feature live country music, mechanical bull riding, outdoor yard games, a kids' corner with crafts and attractions, and of course, brews! Keep updated with event details at the City of Yuma website.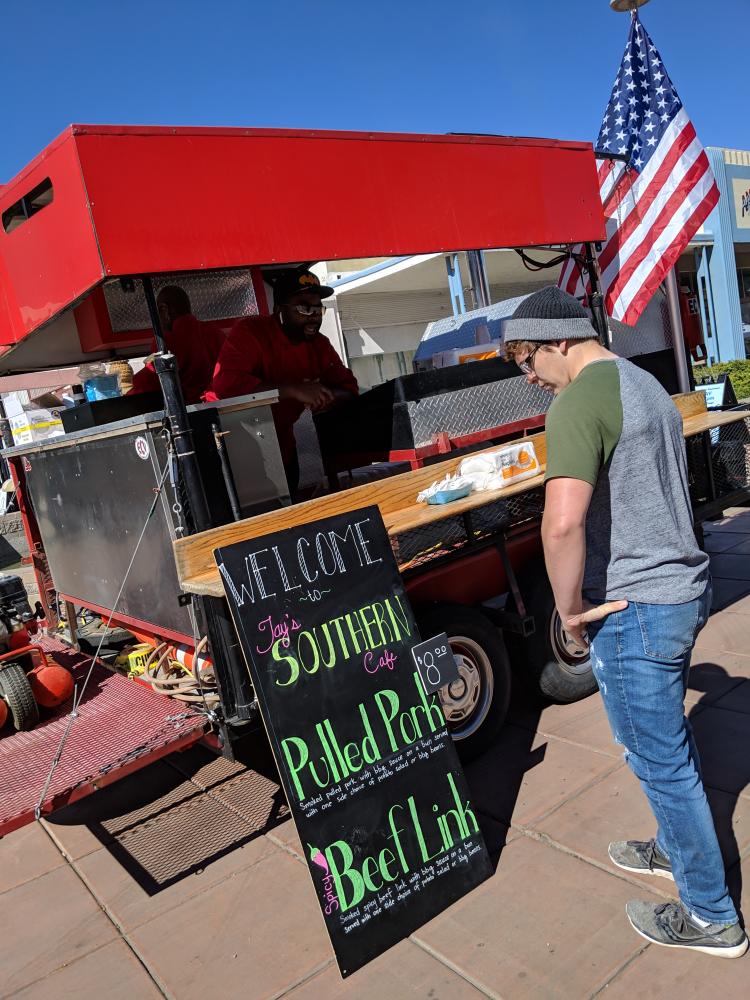 Midnight at the Oasis
Are you a classic car enthusiast? Midnight at the Oasis, hosted by Caballeros de Yuma, is a two-day event that features more than 900 gleaming classic cars, trucks, and motorcycles from around the desert southwest. With tribute bands playing music from the 50's and 60's, you will feel as though you were teleported back in time. The festival typically takes place the first full weekend in March, and will begin on Thursday evening with the Rally on Main Street in Historic Downtown. The Fun Run and Cruise-In are welcome to those with classic cars (1972 and older). Food and retail vendors also participate, making this event a must-do while in town.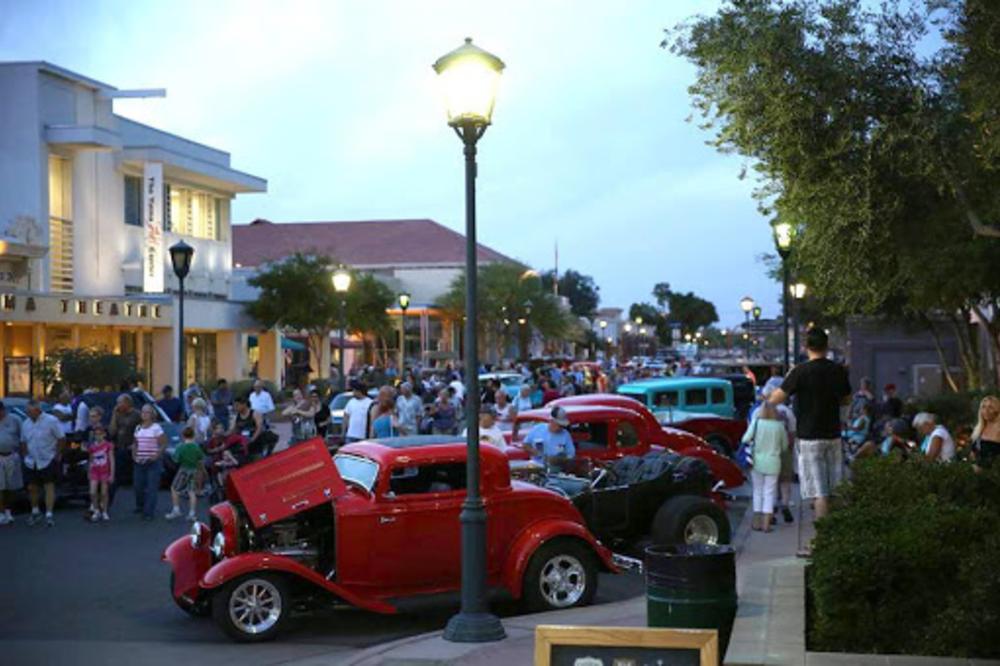 Rio de Cerveza Brew Fest
If you are a craft beer connoisseur or just want to have a good time, Rio de Cerveza is a must-attend event. Featuring beers from around the country, this highly anticipated event attracts visitors from all over. Outdoor games like giant beer pong and jenga, live entertainment, and the best of Yuma food vendors make this brew fest an event to remember and keep you coming back every March. Set for March 27, be sure to stay updated on Visit Yuma's Facebook page for ticket sale dates.
As with most events going forward, stay updated on our social media platforms and website for changs. Visit Yuma and the community look forward to showcasing all that there is to experience and things to do in Yuma, Arizona in early 2021.