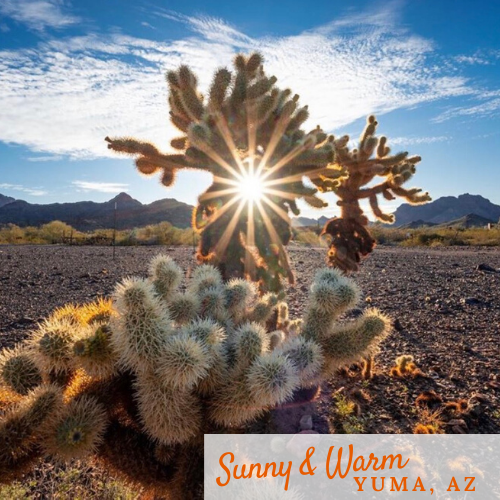 Photo from www.abovesummit.com 
Sunny & Warm, Yuma Style 
"Sunny & Warm" is a new campaign designed by Visit Yuma to tell the story of Yuma; sunshine, endless outdoor adventure, and warm welcoming people.  The campaign is preparing for the days ahead when it's safe to venture out again, and visitors seek out Yuma.  
Time for Yuma to Shine 
"We're really focusing on what a warm greeting you'll get in Yuma because everyone in our hospitality industry is ready to welcome you back. The heart of Yuma is our small businesses which are often family-owned, and serving visitors comes naturally," said Visit Yuma director, Linda Morgan. "Throughout Yuma's history, first the Quechan people and then subsequent Yumans have always had a spirit of generosity and hospitality."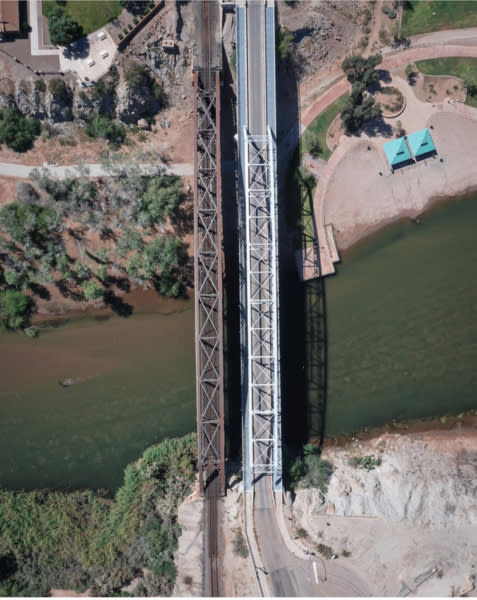 photo by Jair Delgadillo 
Sunshine, 24/7 (just about) 
Designated the Sunniest City on Earth by Guinness World Records, it's bound to be a sunny beautiful day in Yuma. Everything about Yuma's locale is set up to soak in its sunny climate, with many golf courses and wide open spaces, lake and river adventures, as well as open-air markets and shopping along Yuma's Historic Main Street.  
Let the Sunshine in 
Yuma is the perfect spot to experience the great outdoors, what we refer to as Yuman Nature.
Imperial Sand Dunes, Kofa National Wildlife Reserve, Martinez Lake and Picacho State Recreation Area all offer miles of open space. Yuma's hiking and biking trails have plenty of space.  "Studies show that people will want to ease into being around other people, so unlike a more densely populated urban environment, Yuma is an natural place to sightsee and have fun with your family on your own terms," said Morgan.  "As the temperature rises, we have everything you need, too, for loads of fun on the lakes and Colorado River. Boating, jet-skiing and boogie boarding and fishing are all recreation styles that keep some distance from others. Tubing, canoeing and kayaking are many people's idea of a perfect summer day."
Shine with Us 
Visit Yuma's Sunny and Warm campaign will be unveiled during the next couple of months, inviting those with an itch to travel to choose Yuma for their getaways or family fun. Weekly challenges will encourage people at home to join in on the campaign. 
To kick things off, Visit Yuma is challenging you to recreate your favorite iconic local spot in a fun photo from home.  You can use anything you have at home to create your scene: toys, people, food, whatever! Snap a pic and share it with us by 4/28.
Here's a couple of suggestions; Yuma Territorial Prison, The Colorado River, Yuma Proving Ground, Ocean to Ocean Bridge, Camel Ranch, MCAS Yuma Air Show, Yuma County Fair.  
e-mail entries to communications@visityuma.com 
post them in a comment on the challenge thread on Facebook
post them on Instagram & tag us @visityumaaz
Don't forget to challenge your family, friends & favorite local business. Tag them on social media or give them a call!  One photo will get major bragging rights.  Visit Yuma will turn one photo into a local billboard.  Stay tuned to Visit Yuma's social media to experience "Sunny & Warm" with us!