While there's no way to know what to expect in 2021, things are already feeling much more hopeful. After all, it has rained in the desert. And even snowed! 
Hallelujah! A series of storms rolled across Arizona and let loose a torrent of moisture. After months of a cactus-killing drought we finally, finally, finally got a reprieve. We can sleep a little easier. Streams are flowing, the ground is soggy, and there's snowpack in the mountains. It is easier to believe in miracles again because they really do happen. It has rained (and snowed) in the desert.
As a well known, although unofficial, Arizona ambassador, I used my authority to declare multiple Snow Days last week. I canceled work and classes for everyone, suspended all Zoom meetings, postponed all responsibility, banished sorrow, and made frowns temporarily illegal. I ordered statewide sledding, snowball fights, and feelings of reverent awe to commence. I stand by those decisions. They showed the kind of strong leadership we need in times of precipitation. Only children and Arizonans truly appreciate the fountain of joy brought on by an unexpected Snow Day.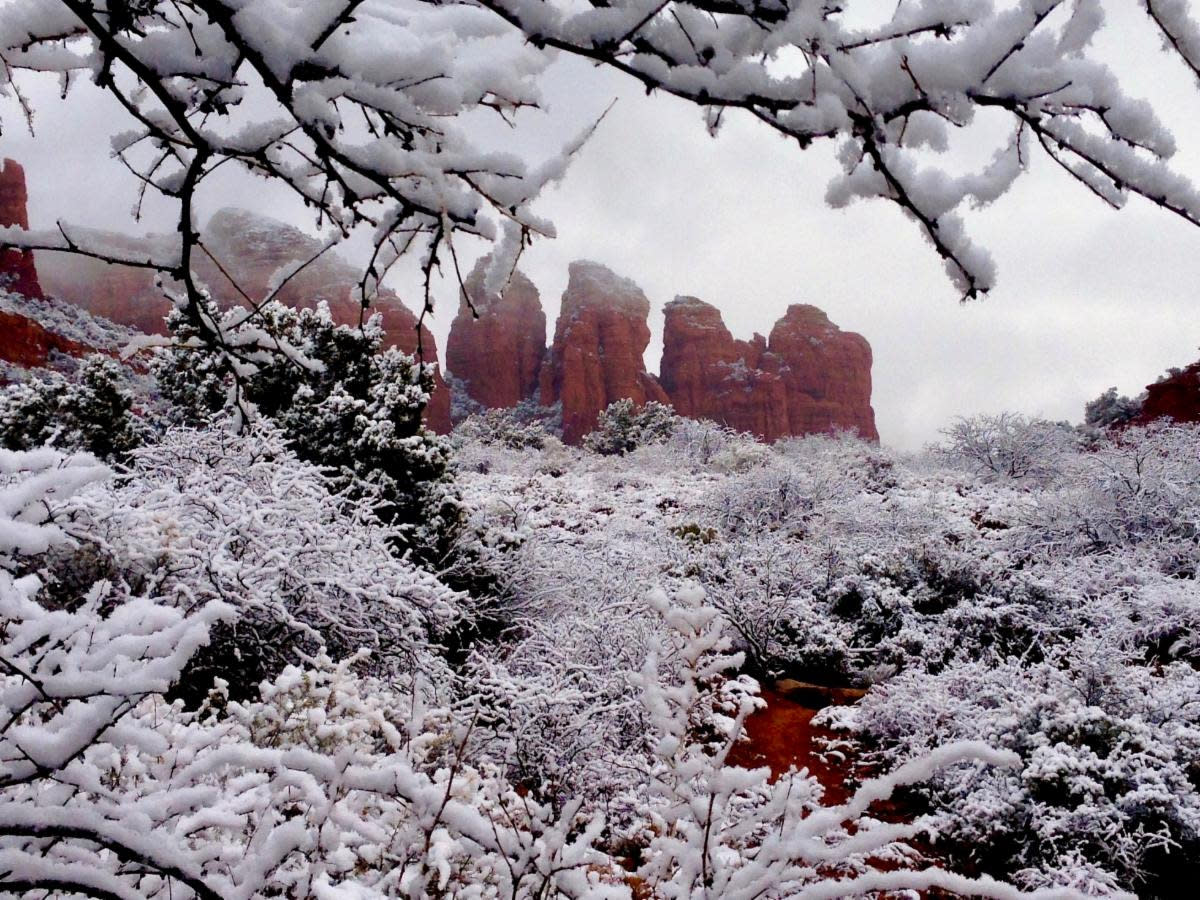 Explore Arizona
As for the rest of 2021, we're all craving some semblance of normality. Let's hope it arrives in the near future. I wrote an article for the Arizona Republic on my 2021 wish list—all the Arizona places I want to go when it becomes safe to do so again and when everything reopens. There's so much I miss seeing and doing across the state. The story includes taking a ghost tour at the Birdcage Theatre, exploring White Pocket, hiking in Monument Valley, watching hummingbirds in Patagonia, walking the dusty streets of Castle Dome Mining Museum, and more. You can read the article here. 
Here's another idea for a reasonable day trip. You can visit Arizona's oldest town. Combine a history lesson, an art appreciation class, and a shopping trip when you head for Tubac. This is Arizona's oldest European settlement, dating back to 1752. You can wander the tree-lined plaza filled with art galleries and shops, explore the grounds of the Tumacácori Mission, and hike the Juan Anza Trail along the banks of the Santa Cruz River. The roots of Arizona run deep here and it's a fascinating area. Read the article here. 
To help you plan for more outings, I will be giving a Zoom talk on my latest book, Arizona's Scenic Roads and Hikes on Friday February 12 at 1:30 p.m. The presentation will be hosted by the Sedona Library (partnered with Cottonwood Library and Camp Verde Library) and will include a slide show of vibrant photographs. Take a virtual tour of Arizona's most scenic highways during the hour-long presentation. Travel from sun-kissed deserts to snow-capped mountains, from the cosmic abyss of the Grand Canyon to the red rocks of Sedona and the haunting hoodoos of the Chiricahua Mountains. The event is free. Register to receive the Zoom link right here. 

Arizona for Romantics
With Valentine's Day approaching here are a few things you can do with your sweetheart.
1. Ride the Verde Canyon Railroad – The VCRR in Clarkdale offers a Chocolate Lovers' Special train Feb. 11-14 where you can share sweet treats as you watch for eagles soaring above the canyon walls. Since I'm the narrator for Verde Canyon Railroad, my melodic voice will accompany you on the journey. You're welcome.
2. Walk on a beach – Somehow beaches are always romantic, with the sand and palm trees and sparkling water. Try it in Lake Havasu City where you can feel very continental when you first saunter across the actual London Bridge and then take a stroll on a white sandy beach. And it will be absolutely ideal even in the middle of winter. The glorious sunsets will prompt a bout of enthusiastic smooching.  
3. Picnic in Sedona – Pack a basket of food and find a quiet rock ledge with a lovely view for an old-fashioned outing. What else do you need? Find some nice rocks for your picnic perch on Made in the Shade, Cow Pies, and Secret Slickrock Trails.
4. Sip and Stay at the Tavern Hotel – Located in Old Town Cottonwood, surrounded by a half-dozen wine tasting rooms, the Tavern Hotel makes an elegant getaway anytime. But sign up for the Sip and Stay Package to create a memorable night of wine, food and plush comfort. And since Cottonwood is my hometown, it's possible you'll see me walking the streets. If you are lucky enough to catch a glimpse of me, just play it cool and keep it to yourself. I don't need to be bothered.   
5. Split a cheese crisp – Go to your favorite Mexican restaurant and order a cheese crisp as an appetizer. The light crispy tortillas slathered with melted ooey-gooey cheese are the ideal food for romantics, the perfect way to tell if someone truly loves you. As you're wolfing down the delicious concoction you'll reach the last piece. If your paramour offers to let you have the final morsel, you'll know they're truly someone special.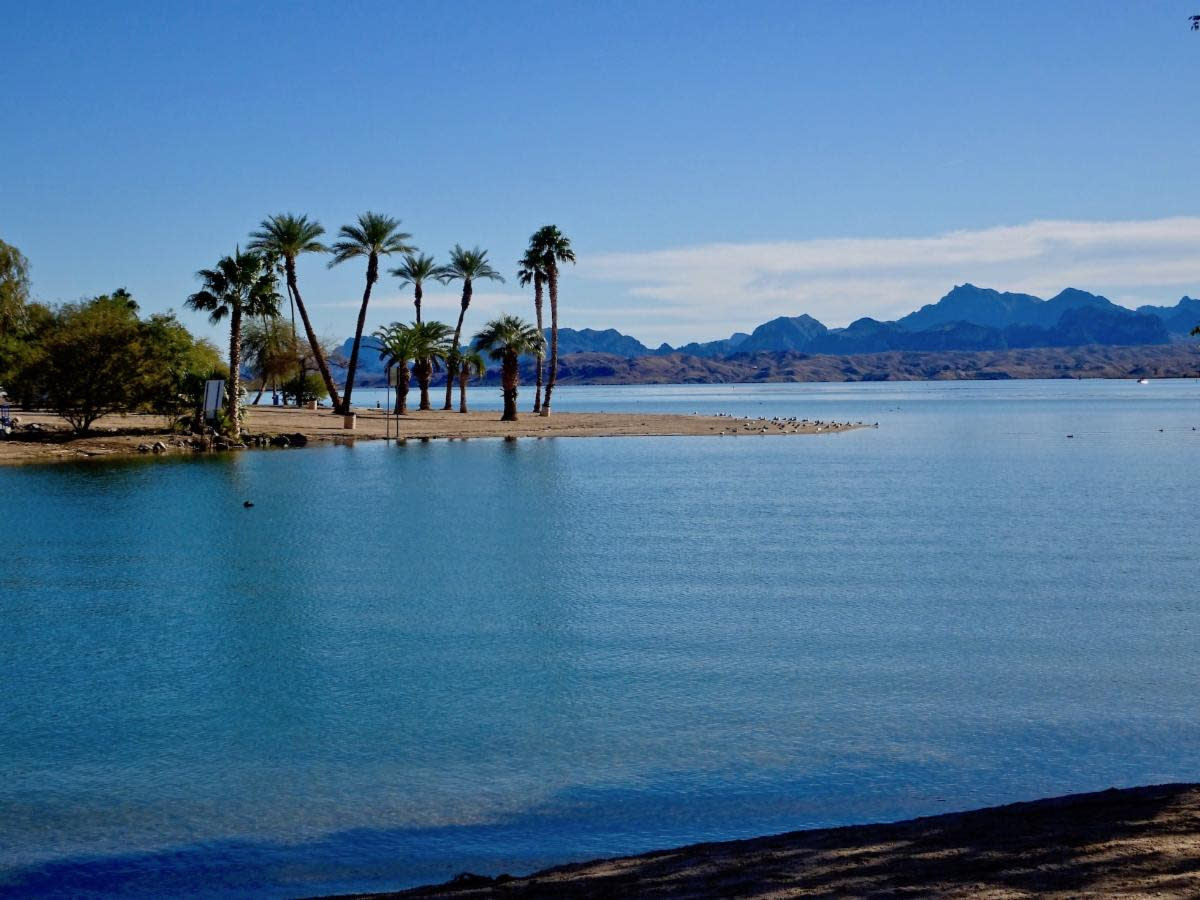 Support local authors
Of course, my books are loaded with lots of great suggestions on where to discover the wonders of Arizona. You can order any of my books from my website here. Or from Amazon here. And many of the books are available at your neighborhood bookstores. Support local businesses whenever you can.