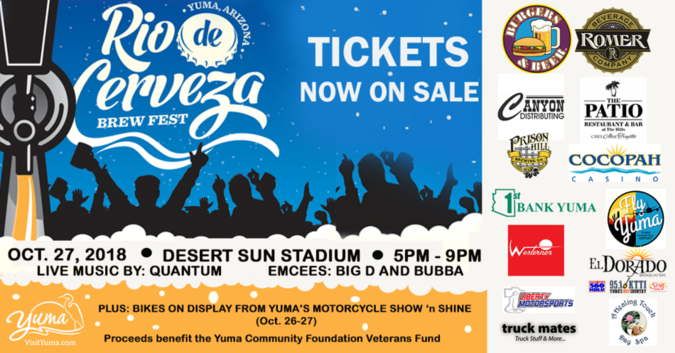 Blog post by beer enthusiast Steven Hennig
I'm so there. Count me in. Hire a sitter, we're going.
From past experience, I can tell you that Rio de Cerveza really does the Brew Fest thing right. Great craft beers from far and wide – give them a try, try some more, and vote for your favorite via text for the coveted Fan Favorite Award.  The fun party atmosphere is electric at Desert Sun Stadium, with unique breweries, interesting vendors, and a crowd that's lively and up for fun.
Emcees this year will be Big D & Bubba, who host the popular morning show carried by KTTI. These guys are a hoot and will help make the event fun, lively and memorable.  VIP tickets (there is a very limited supply) will get you a meet-and-greet with them, plus early entrance, a commemorative t-shirt and more perks.
The featured band this year is outstanding - Quantum, from Phoenix – you should come for the live music alone! There will also be great food options (yum, BTW)  and lawn games, such as oversized beer pong.  
The main thing for me with large-scale events, is the overall vibe, and Rio de Cerveza nails it - laid back AND exciting.
Mega–bonus: there will be cool motorcycles on display! You can check out awesome vintage and custom bikes that are part of "Yuma's Motorcycle Show and Shine".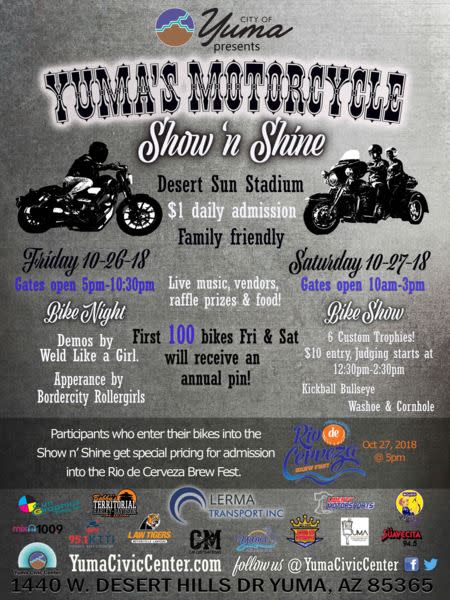 So make plans, bring friends, and get your tickets here!