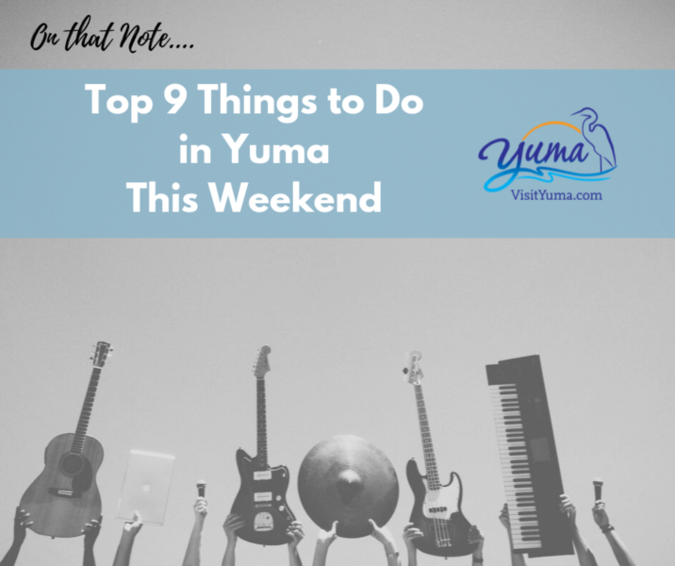 The weekend calendar is really heating up as the temperatures are starting to cool down.  We've got family friendly events that will get everyone outside and moving!  Live music will be heard all over town this weekend! So go ahead and "Check Yo Self " at Ice Cube, or rock out at the battle of the bands.  Here's the top 8 things to do in Yuma this weekend...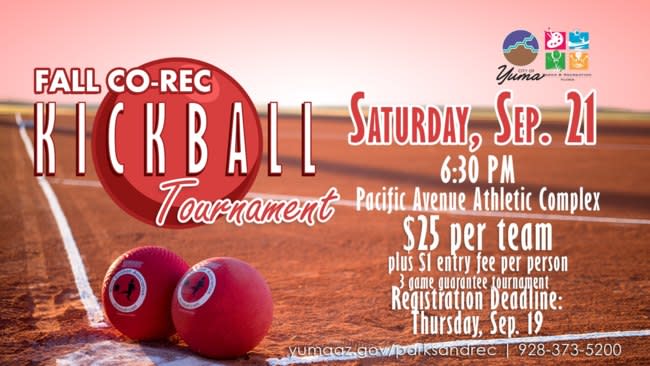 Get Your Kick- Ball On 
The popular playground game is here in league form!  The fall co-rec kickball tournament kicks off Saturday, September 21.  Teams "pitch" to their own team. WAKA rules with local modifications are followed.  Games start at 6:30 p.m. at the Pacific Avenue Athletic Complex. If you don't play, that's okay; the community is welcome to cheer on their favorite team and enjoy an evening outdoors!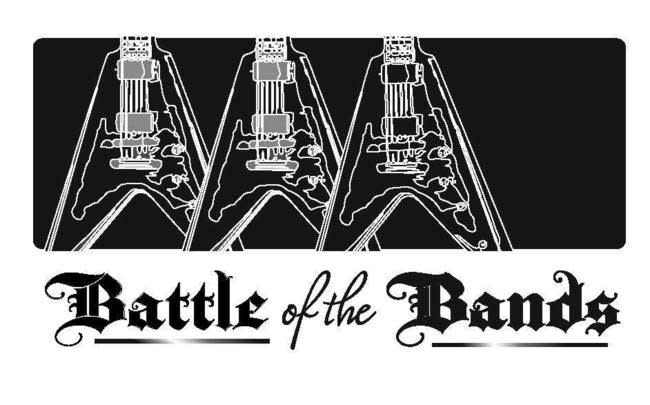 Witness the Battle (of the Bands)
The one night only concert will feature the best of the best including…. 
 Switchblade Mary - Rock
- The Raging Hyenas - Punk Rock
- THP - Rock
- Typha - Math Rock
- Venkman's Ghost - Rock n' Roll
- Moth - Alternative Rock
They will compete for a winner takes all cash prize of $5,000! 
The concert will be hosted by Mark Flint and will feature performances by Yuma's very own Checker'd Past!   "The major goals of the program are to put on an amazing concert for the community and provide our local and regional music scene with a high-quality, professional experience on our stage," said Arts and Culture Program Manager Lindsay Benacka.  Battle of the Bands is Saturday, September 21 from 7 p.m.- 10 p.m. at the Yuma Art Center. Tickets are on sale now at www.YumaShowTickets.com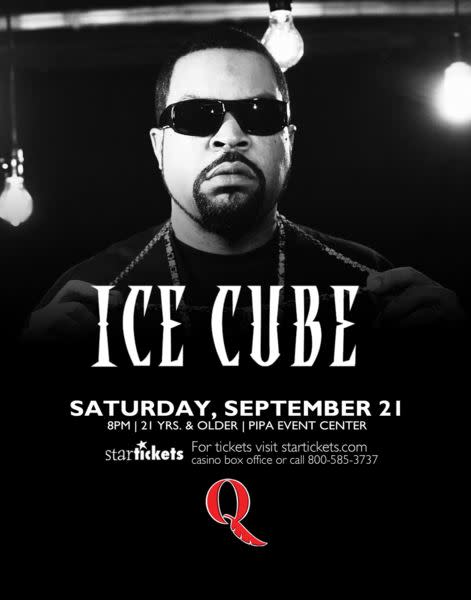 Cool Off with Ice Cube 
It will be a "good day" on Saturday.  Get it? Ice Cube's most well known hit ,"Today was a Good Day" is a 90's anthem.   Ice Cube is known to be one of the founding artists of the "gangster rap" genre. Ice Cube performs at the Quechan Casino Resort on Saturday, September 21.  The 21 and older show starts at 8 p.m. Get your tickets here   https://startickets.com/events/item/ice-cube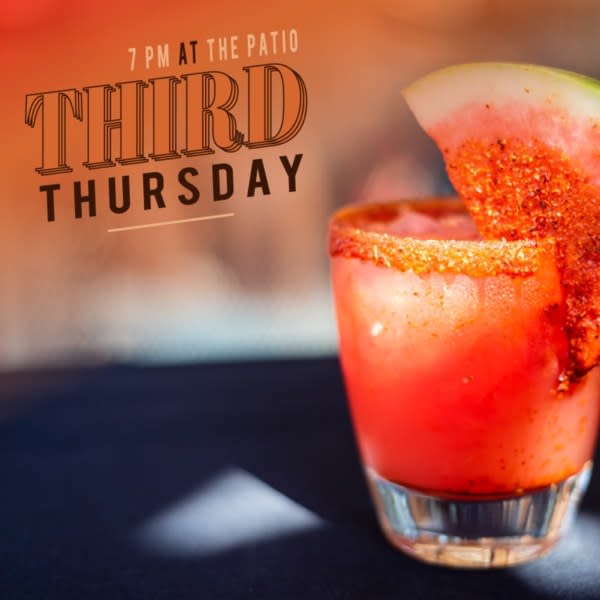 Hustle into the Weekend
The Patio restaurant & Bar is taking your Thursday night up a notch. Join them this Thursday, September 19 for live music outside on the patio featuring the Side Hustle Band.  Enjoy drink and food specials while listening to your favorite Old School, R&B, Soul, Funk, 80's, 90's and todays hits.  Third Thursday begins at 7:00 p.m.   The Patio is located at 1245 W Desert Hills Drive.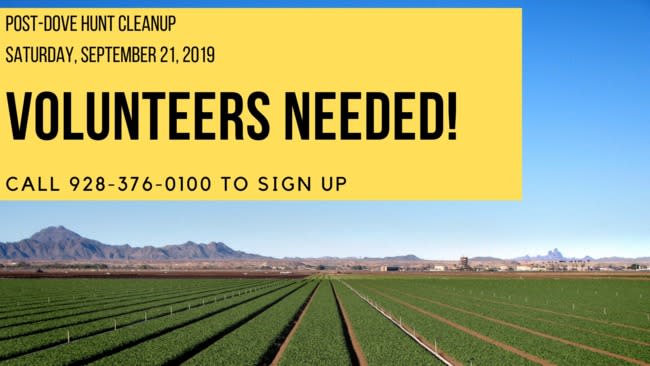 Dove Clean Up 
Join Visit Yuma, Arizona Game & Fish and Sprague's Sports for a Post Dove Season Cleanup on Saturday, September 21, 2019.  Volunteers are needed for the early morning clean up. "It's our way of giving back to the farmers who leave their fields open for the hunting season," said Linda Morgan, Executive Director of Visit Yuma.  Volunteers will comb the fields and farm roads to collect shotgun shells and trash. Volunteers meet at Sprague's, 345 W. 32nd St., in Yuma, at 6 a.m. Pre-register now to receive breakfast burritos on site. Maps, gloves, water and trash bags are provided.   Call us at 928-376-0100 to sign up.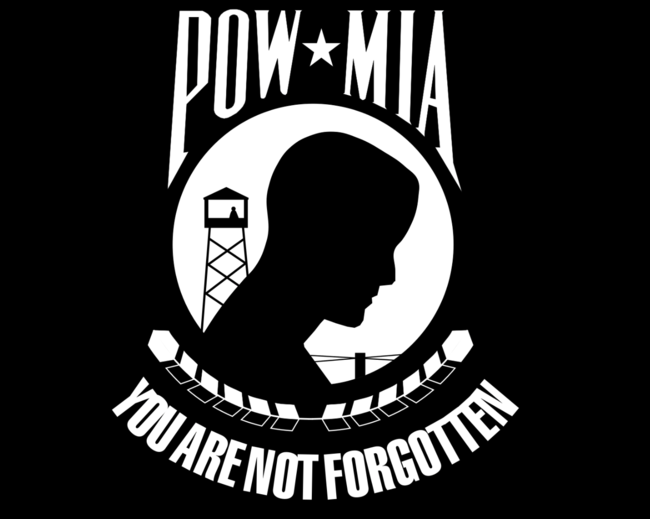 Pay Tribute to America's POW/MIA 
Remember the sacrifices and service of those that were prisoners of war, and those missing in action and their families.  The community will gather at the Armed Forces park for a short ceremony led by VFW Post 1763. The United States' National POW/MIA Recognition Day is observed across the nation on the third Friday of September each year.   The ceremony starts at 6:30 p.m. The park is located at 291 S Gila St.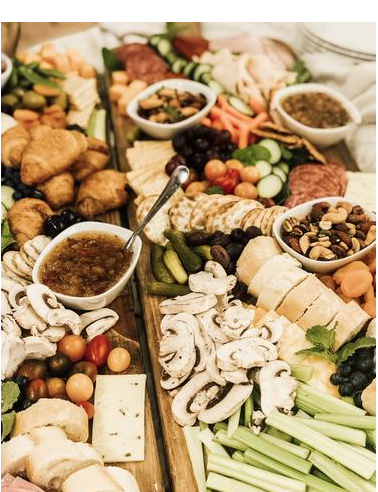 Do a Dandy Workshop
Charcuterie With Amanda & Kidscapes (Room Décor) With A Fresh Coat are in the line up this weekend.  The charcuterie course is all about serving and entertaining with charcuterie boards. You will also play around with different arrangements, and you will make your very own board to eat off of and to take home to keep.  Bring a friend, or come to meet some new friends as you learn, create and eat together. The workshop takes place at Dandy's new gathering space, Saturday September 21 at 11:00 a.m. The cost is $50 per person and can be purchased online at www.dandyhomeandranch.com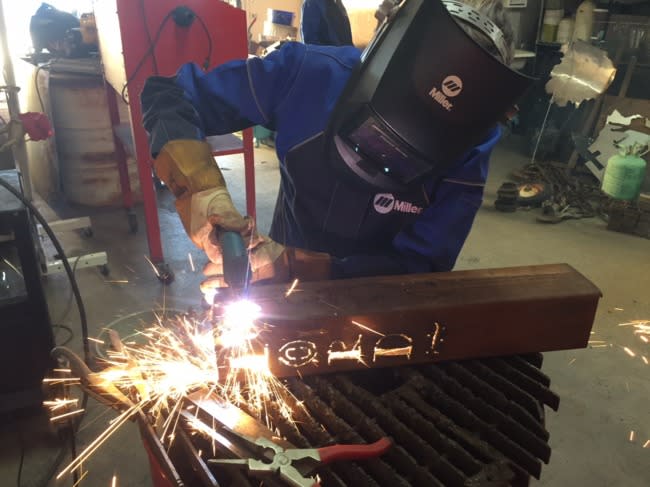 Create Art of out Upcycled Materials 
Go to Weld Like a Girl and transform upcycled materials into standing lighted landscape art.  This class isn't just for girls; boys and mature children are welcome too.   You will plasma cut and weld shapes to be illuminated on your lawn or in the garden by solar lighting. Landscape art and included lights are intended for outdoor use due to the nature of the lighting; however, these shadow sculptures may be used inside if alternate lights are used. No previous welding or cutting experience necessary.  The class is from 1:30 p.m. - 5:30 p.m. on Sunday, September 22. Cost: $70/person (includes necessary materials, as well as the use of all safety gear and tools). Weld Like a Girl is located at 1415 S. Third Avenue. 
Keep Calm & Mural On 
This project doesn't actually start until Monday!  So it's a great way to keep the weekend fun going! Join DIYmurals at the AWC Fine Art Dept to create a mural for the music building!  You can get your paint on Monday-Thursday from 9 a.m. - 1p.m., September 23-26. The mural location is in the courtyard between LR Building and Art Building on the Main AWC Campus.  Just show up and paint, all ages and skill levels welcome. DIY Murals is a public art project that puts paint brushes directly in the hands of the community to paint a mural together!