Starting off the new year with a fitness goal is a common resolution. Finding the perfect way to fulfill this goal can be a challenge, however Visit Yuma has put together a list of fitness studios and businesses that make getting fit fun and motivating. 
Studio Y Yoga & Wellness
Find your center and zen at Studio Y. Located on Madison Avenue, this yoga studio offers a range of classes from beginner to advanced. For those new to yoga, their Yoga Foundations is the perfect introduction to this relaxing practice. For those who are a bit more mastered in the art of yoga, Studio Y offers Hot Yoga and even Pilates classes. Work up a sweat at their Yoga Sculpt or feel restored at their Yoga Unwind. No matter your level of experience, Studio Y is a perfect way to introduce your body to a healthier and more zen-ful lifestyle.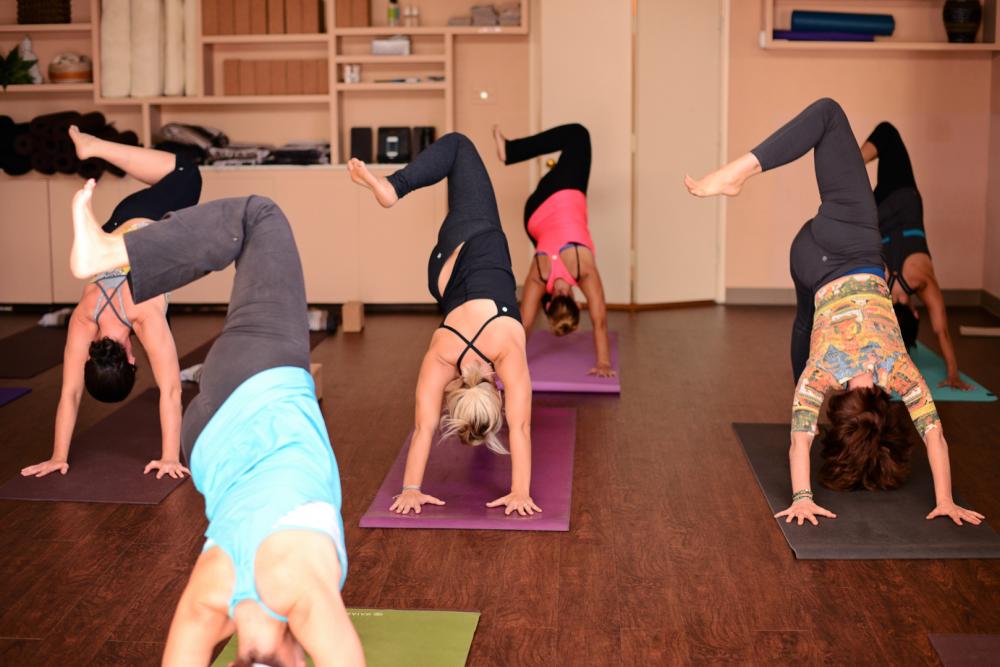 Studio Y Yoga & Wellness
Yuma Family YMCA
It's fun to get fit at the Y-M-C-A. Yuma Family YMCA provides many ways to kick off a healthier 2021. Offering over 60 fitness classes a week, the Yuma Family YMCA has something for everyone. From amenities like a Group Cycling Room to offering child care while you work out, the YMCA is frequented by locals and remains one of the best fitness facilities in Yuma. If you are looking for a gym that also has free weights, the Yuma Family YMCA has a fitness center filled with what you need for a complete body work out. Stay updated on class offerings and community events through the website.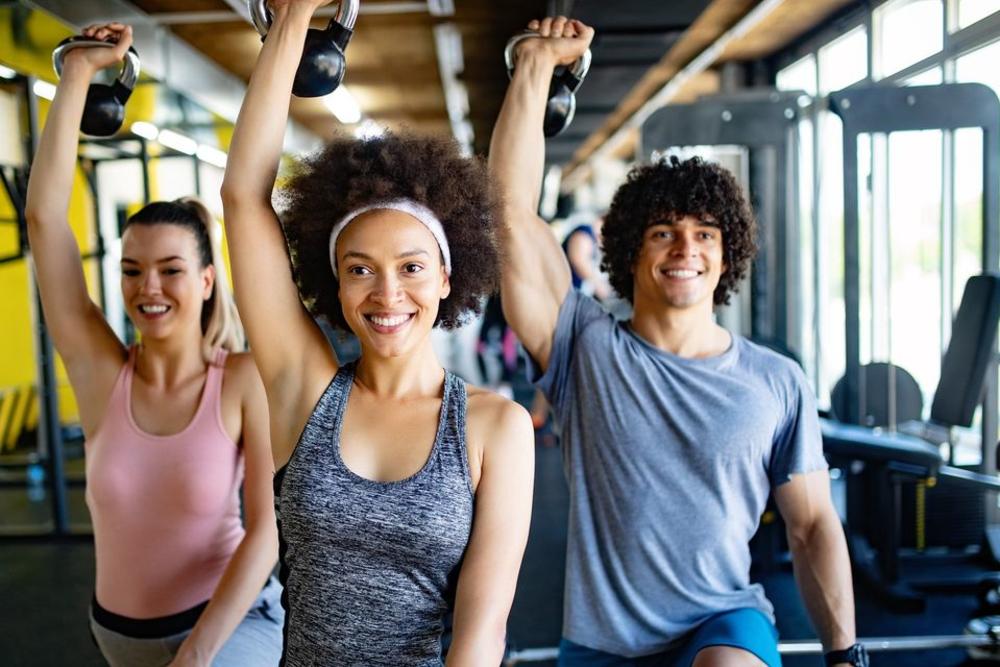 Yuma Family YMCA
Leto's Kayak and Paddleboard Rentals
Working out with a view makes breaking a sweat even more enjoyable. Leto's Kayak and Paddleboard Rentals not only provides easy, convenient kayak and paddleboard rentals, but they also offer weekend kayak or paddleboard workouts on the Colorado River. These unique and strength-training workouts get your whole body active while taking in the beautiful, scenic surroundings. Follow their Facebook page for weekly schedules and updates on their classes.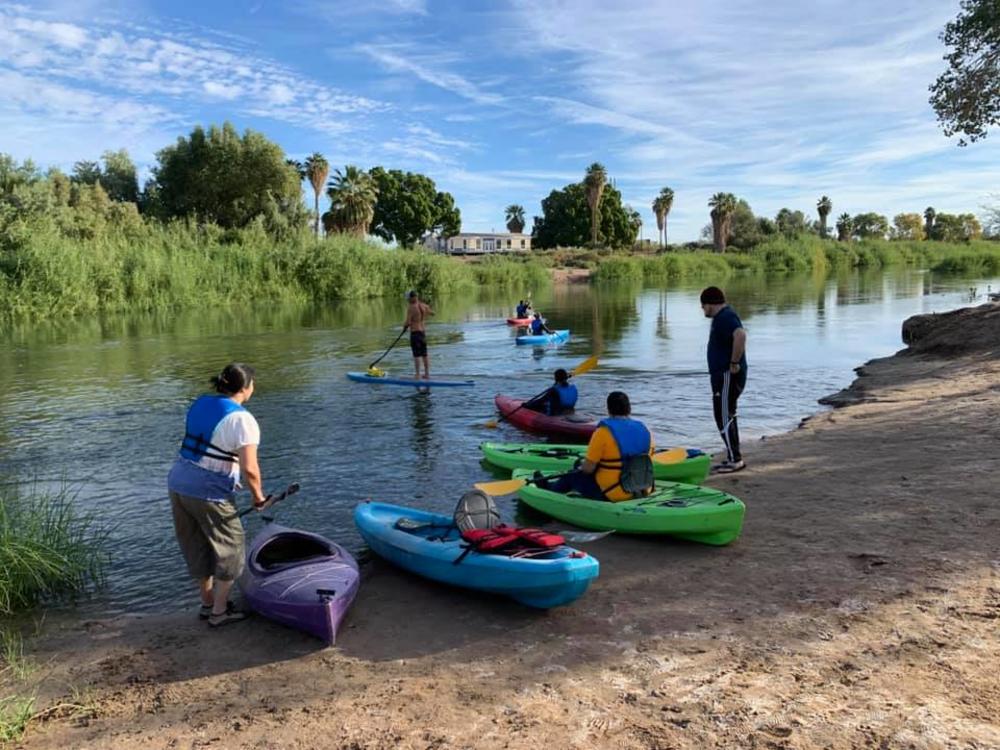 Let's Kayak and Paddleboard Rentals Workout Class
Mr. B's Bicycles
Hit one of the many biking trails in Yuma with a bike from Mr. B's Bicycles. Whether you are looking to rent or purchase, Mr. B's has a range of two-wheelers. From electric bikes to kid's bikes, and even cycling apparel, Mr. B's offers everything you'll need to ride around the Wetlands Parks or expert biking trails like Sugar Loaf.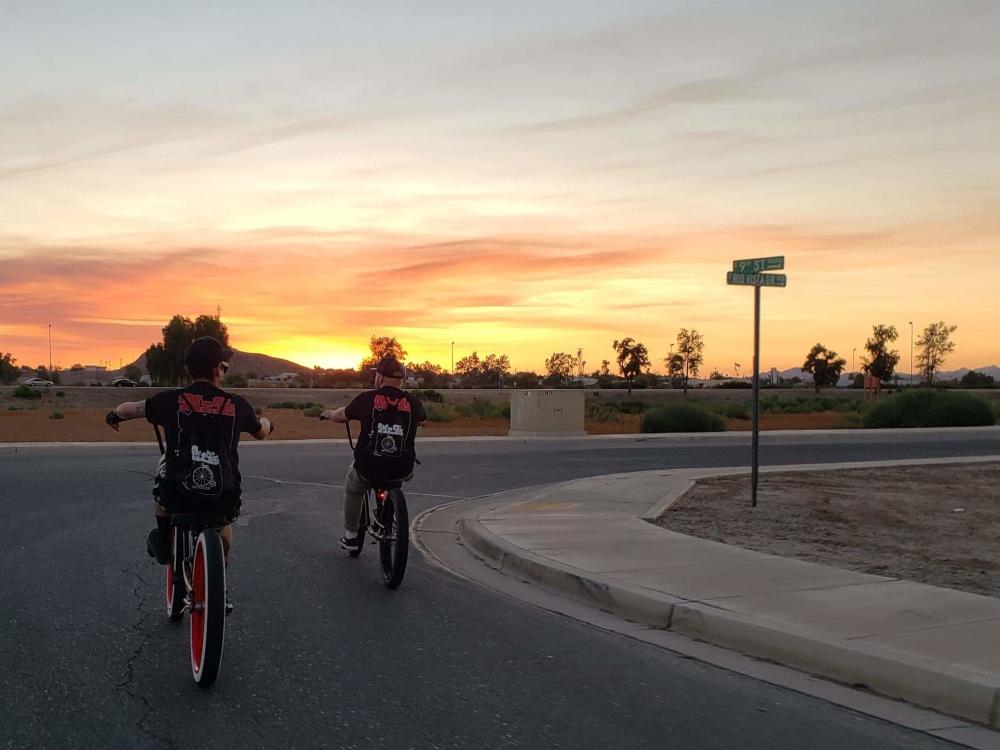 Mr. B's Bicycles
Sonoran Cycles
Tried and true, Sonoran Cycles is Yuma's one-stop shop for everything related to bicycling. Sonoran Cycles offers a range of bike brands from 3T to Fuji, and even offers servicing of your bicycle from regular tune ups to hub rebuilding. They also have consignment, so be sure to stay updated on the website for new items.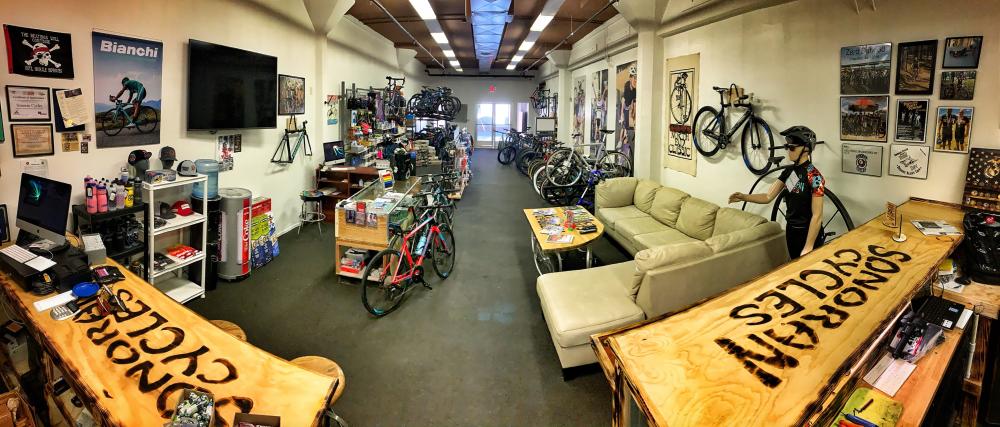 Sonoran Cycles
If you are someone who enjoys outdoor exercises, check out the many walking and hiking trails offered in Yuma, Arizona here. Also, at the Yuma Visitor Information Center there are plenty of books on hiking in Yuma, Arizona — be sure to check them out before hitting the trails.
No matter how you kick off your fitness goals for the year, getting active is a great New Years resolution to have. Stay motivated at these studios and businesses and meet your goals while having fun doing it.