Chocolate lovers rejoice! December 16 is National Chocolate Covered Anything Day, so be sure to celebrate by indulging in something covered, dipped, or drizzled in chocolate. Whether you are someone who loves to mix chocolate with something salty, or you are a traditional chocolate lover, we have a few places for you to stop by that will satisfy your chocolate cravings on this sweet day.
Brocket Farms
Local to Yuma and handmade, Brocket Farms offers a wide selection of chocolate-covered treats that are sure to satisfy your sweet tooth. From chocolate crafters clusters — varied nuts like cashews and almonds hand dipped in chocolate — to a more unique option like chocolate candied orange peels, Brocket Farms has mastered the art of chocolate-covered treats. They also have chocolate-covered marshmallows, which would make for some amazing s'mores. If you are looking for a chocolate-covered option that is sugar free, Brocket Farms also has nut clusters made with sugar-free chocolate. Brocket Farms is a one-stop shop for holiday gifting, as you can create custom sampler boxes for the chocolate lover in your life. Be sure to check them out in Historic Downtown, 102 E. 3rd St.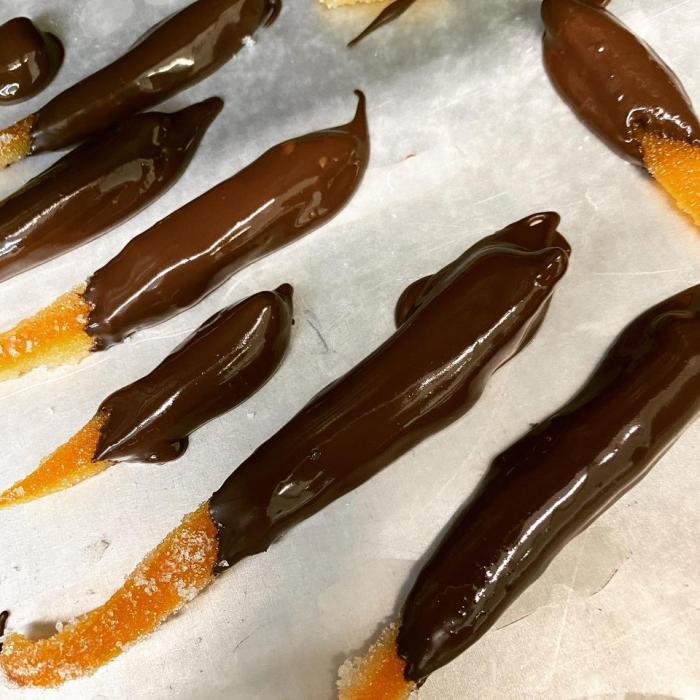 Brocket Farms' Chocolate-Covered Candied Orange Peels
The Peanut Patch
If you go nuts for chocolate-covered nuts, The Peanut Patch is the place to go. Since 1977, The Peanut Patch has been serving the Yuma community delicious sweet treats from specialty fudge to a wide range of peanuts and savory delights like garlic-stuffed olives and pickled asparagus. If you are a more traditional chocolate lover, The Peanut Patch has chocolate-covered cashew clusters, chocolate-covered raisins, and double dipped peanuts. For those looking for ever more sweetness, try the milk chocolate cow pies — coconut and peanuts covered in milk chocolate — or white chocolate haystacks — coconut shreds covered in white chocolate. Check out The Peanut Patch and their gift shop during the fall and spring seasons at 4322 E. County 13th St.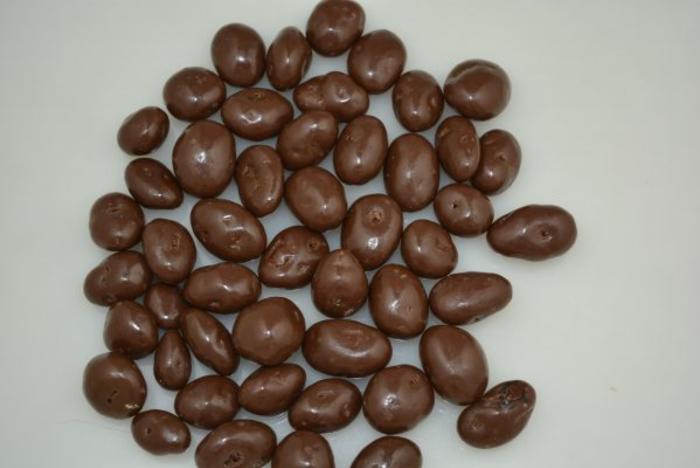 The Peanut Patch's Chocolate-Covered Raisins
Martha's Garden
If you haven't indulged in a chocolate-covered Medjool Date, you need to stop by Martha's Garden and see why Yumans rave about their unique delights. One of Yuma's oldest cultivated fruits, Medjool Dates are nature's sweet treat. Martha's Garden amplifies these date's natural sweetness by covering them in dark, milk, and white chocolate. If you are gifting someone who is a lover of all things sweet, Martha's Garden offers gift baskets and nationwide shipping, so you can share this Yuma delicacy with your family and friends, near or far. But don't forget about your own sweet tooth! Stop by Martha's Garden, 9747 S. Avenue 9 ¾, and grab some of these delectable chocolate-covered dates, or take a tour of their date palm grove.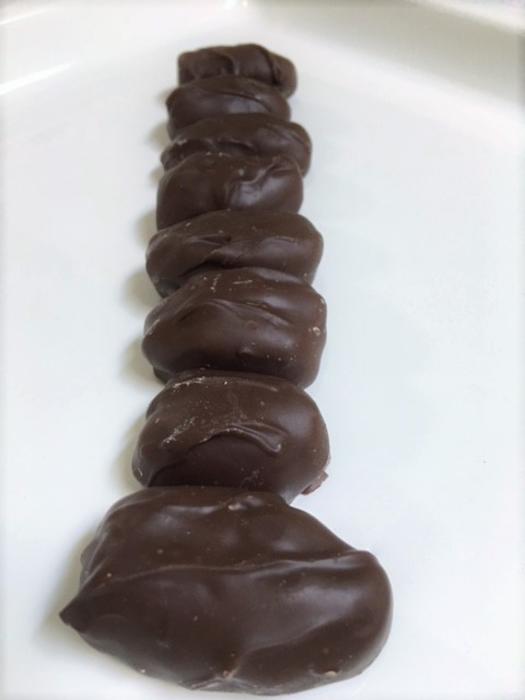 Martha's Garden's Milk Chocolate-Covered Dates
Celebrate Chocolate-Covered Anything Day on December 16 and indulge in the sweetest of treats right here in Yuma. Dark, milk, or white chocolate, anything covered in the sweetness of chocolate is the best way to celebrate this national day.