Cheese lovers, rejoice! Today, January 20, is National Cheese Lover's Day. Indulge in the ooey, gooey, cheesy dishes offered in Yuma, Arizona, but make it alfresco-style. No matter the cuisine, we have put together a list of restaurants with outdoor seating, in queso you need a few ideas.
Da Boyz
When you think of a day dedicated to cheese lovers, you imagine a big pizza pie, topped with many different cheeses. At Da Boyz downtown, the Da 5 Cheese Pizza combines bleu cheese, mozzarella, provolone, feta, and parmesan for an ooey, gooey bite every time — doesn't that sound so gouda? If you are someone who eats gluten free, you can still indulge in the cheesy creation with their Gluten Free Crust. Take your pie outdoors onto their lovely patio in the middle of bustling Downtown Yuma to honor the day alfresco style.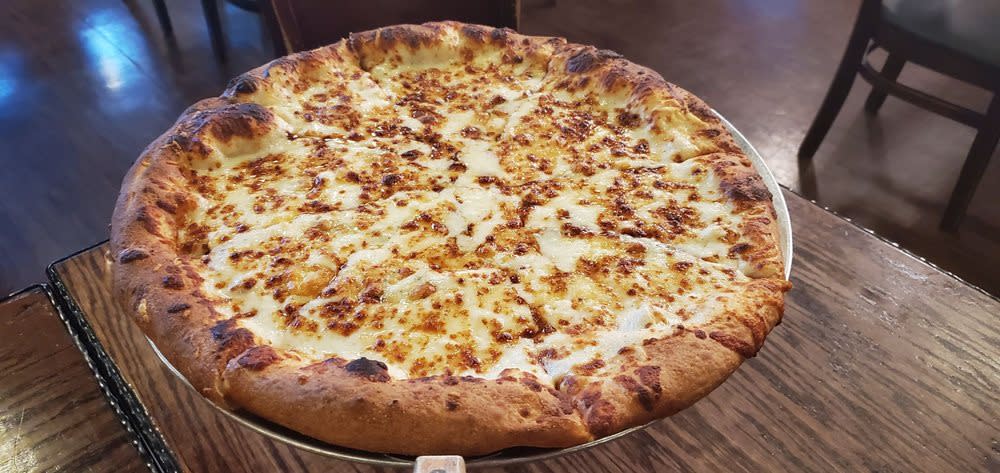 Da 5 Cheese Pizza from Da Boyz — Mel J. from Yelp
Prison Hill Brewing Company
Seasoned Sidewinder fries smothered in hot, melted cheese curds and Guinness gravy — nothing gets feta than this. Prison Hill Brewing Company is known for their wide selection of craft beer and some of the finest food in Downtown Yuma. Their Poutine is a popular appetizer, but add their chicken or pulled pork for a hearty, cheesy entree. Stop by Prison Hill Brewing Company and sit on their outdoor patio to enjoy your cheesy goodness and enjoy the fresh Yuma air.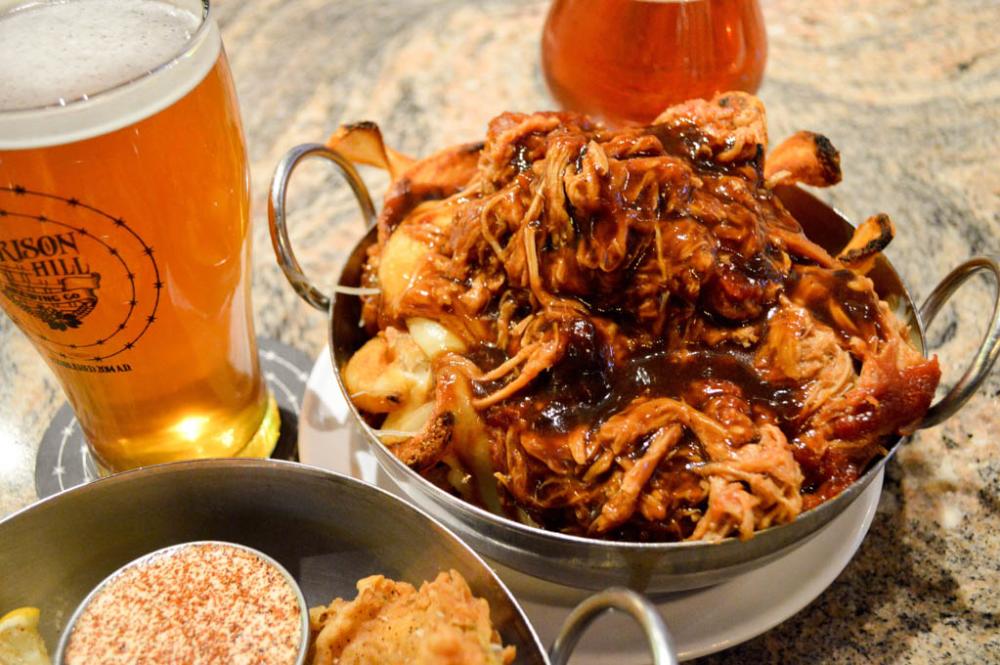 Poutine with Pulled Pork from Prison Hill Brewing Company — Good Eats Arizona
Chretin's
Mexican cuisine is known to stuff, top, and melt cheese all over burritos, tacos, and more. At Chretin's, they are not shy with their cheeses. The Queso Gringo Dip takes their homemade chorizo and tops it off with a heavy hand of spicy cheeses — how brie-lliant. This hot skillet of cheese makes for the perfect shareable appetizer. For the cheese lovers that appreciate a more mild option, Chretin's Toasted Cheese is a large tortilla sprinkled with different cheeses. If you are looking for a fiesta on this national day, head over to Chretin's where you can enjoy any of their cheesy creations on their patio seating.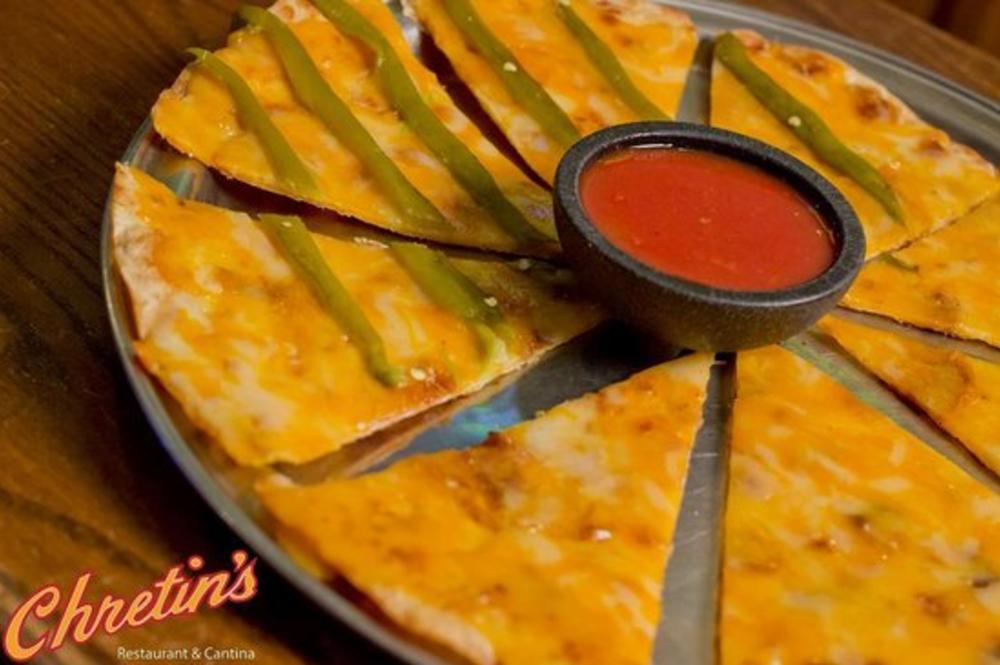 Toasted Cheese from Chretin's
Wheezy's
National Cheese Lover's Day wouldn't be a true celebration if we didn't mention mac n' cheese. But, we know a place that offers the perfect way to indulge in this American classic — The Mac Daddy Burger from Wheezy's. This local bar and grill takes an originary, loved dish, and turns it into a unique entree between two buns. The stacked burger showcases mac n' cheese atop an angus burger patty and bacon. This muenster of a burger is a hit for the cheese lovers. Take it onto their patio and pair this cheesy masterpiece with one of their beers on tap for a true alfresco feast.
Mac Daddy Burger from Wheezy's

Don't lose your rind trying to find a place to get cheesy, celebrate National Cheese Lover's Day Alfresco style at one of these local restaurants in Yuma, Arizona. Take a photo of your cheesiest dishes from these restaurants and tag us in your social media post. We'd love to hear your grate puns!