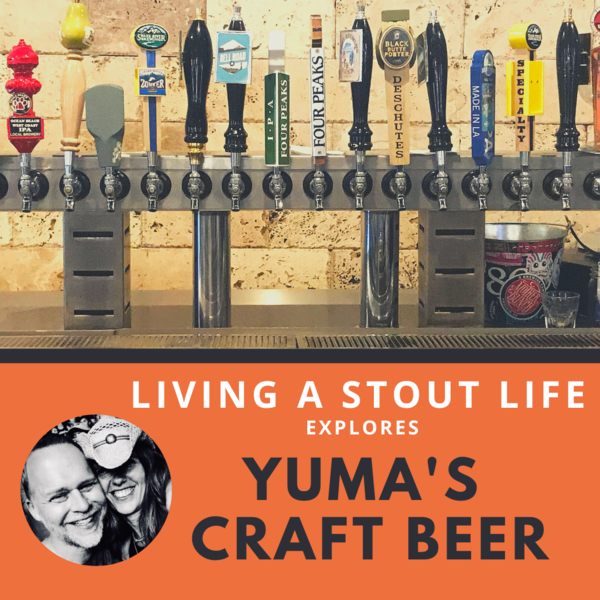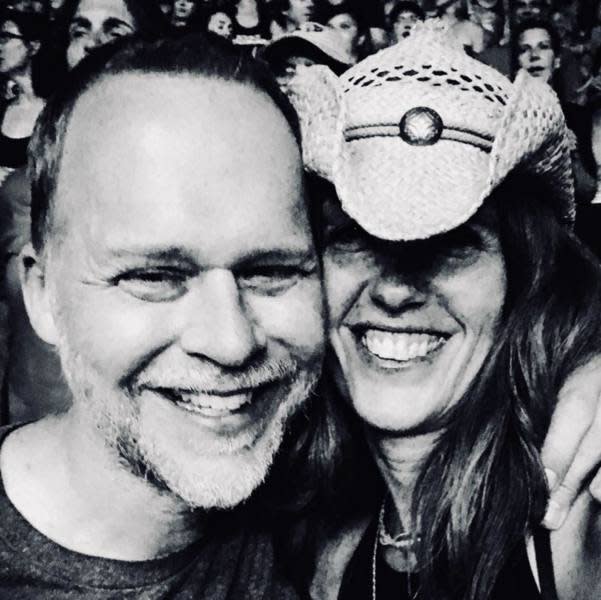 Quenching the Desert Thirst
by: Ken Pishna of Living a Stout Life
While you might know Yuma, Arizona, best for its prison in the old Western "3:10 to Yuma" starring Glenn Ford or perhaps the remake starring Russell Crowe, there is quite a bit more to this desert town than the movie.
While the prison in the film is quite real, it's no longer the sole reason that people find their way to Yuma. Believe it or not, it's now a must-stop place if you love good beer.
Once housing murderers, train robbers, and polygamists, the Yuma Territorial Prison ceased functioning as an active home for inmates in 1909. It still stands today as a nationally registered historic site that you can visit and be awed by the conditions in which prisoners were once housed.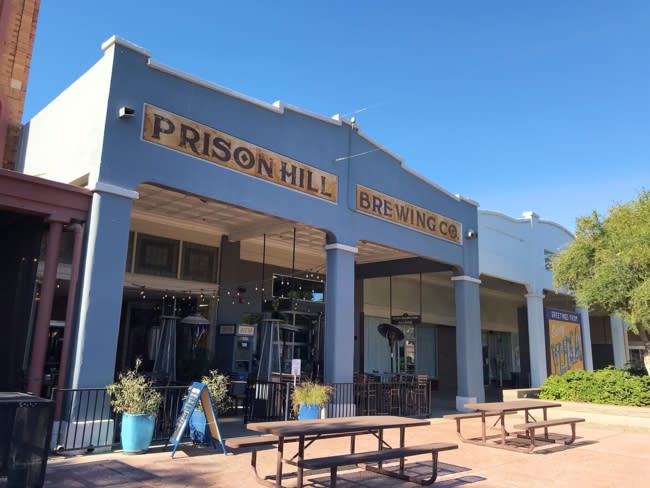 Prison Hill Brewing Co. - Craft Brewery
It also serves as the inspiration behind Yuma's lone craft brewery: Prison Hill Brewing Co. Owner Chris Wheeler started Prison Hill Brewing themed around the Yuma Territorial Prison not only because the brewery is less than a mile from the prison, but also as a nod to his great-grandfather, Jesus Gil, who served time in the prison because of the fallout from a poker game gone sideways. He was eventually pardoned by the Governor.
While the prison theme plays well in Yuma's Downtown Historic District, Prison Hill Brewing is built on stronger foundations than that. Wheeler has built a solid tap list that generally contains a line-up of eight Prison Hill beers, a mix of flagships (like Grand Theft Hefe and Warden's Wife Cream Ale) and rotating seasonal beers (Chango Malo Coconut Stout), as well as several more taps with guest beers (dubbed Conjugal Visitors) and a full bar with house-infused spirits inspired by Wheeler's college days.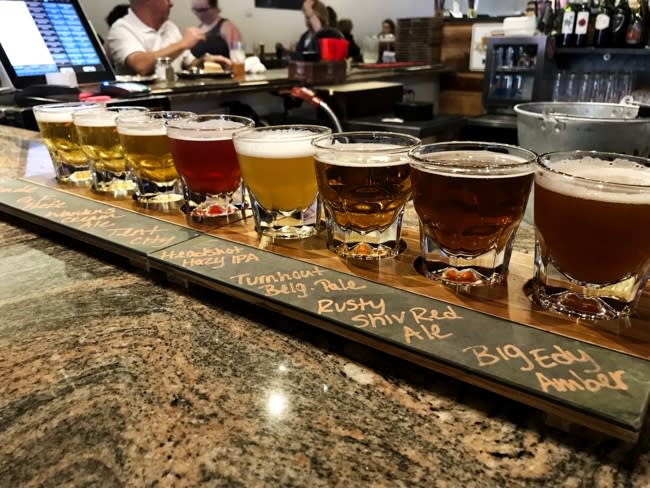 Not only is Prison Hill a great watering hole during Yuma's 300-plus days of sunshine per year, they also serve a full menu of food. Most of the food items are artisanal in nature, including their signature fried avocado and meats that are smoked in-house, such as the Snitch, the Wrecker or the Prison Hill Smoked Meat Plate.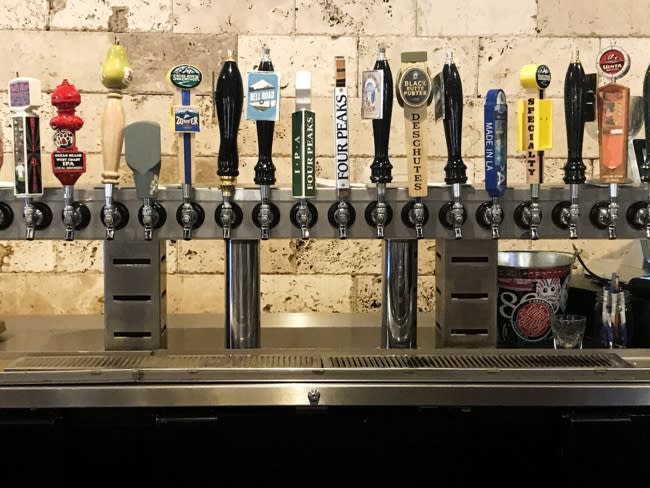 The Pint House - Craft Beer Bar
No beer tour could be complete with just one stop. Yuma's Historic District has got you covered. Across the street from Prison Hill is The Pint House, a quintessential beer bar with more than 50 craft beers from across the country on tap.
The Pint House also has a full bar and numerous food options, including artisan pizzas and signature dishes, such as their Thai Chicken Tacos and The Yuma Impossible Burger.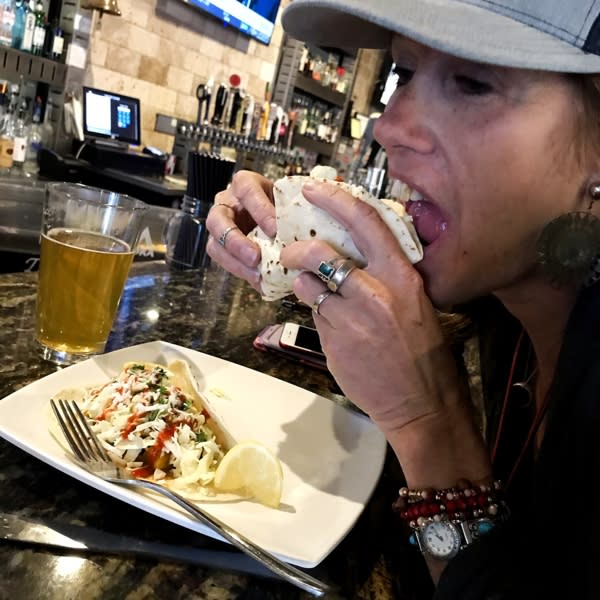 And if your flock of snowbirds needs a place to meet-up for an annual gathering, The Pint House also has a private lounge to host an event, which includes a private bar.
Old Town Wine Cellar - Wine Shop/Wine Bar 
Okay, so maybe beer isn't fully your thing. Maybe you or someone in your group would like a little vino? You're covered for that, too.
Right next to The Pint House is the Old Town Wine Cellar, a unique wine shop/wine bar that is famous for its wine tastings and carefully curated selection of wines and hard-to-find bottled beers. The owner, Mike Shellhamer, is also involved in many of Visit Yuma's events, helping with wine and beer pairings for events like the elegant Sunset on the Ranch Dinners.
Prison Hill Brewing Co., The Pint House and Old Town Wine Cellar are now offering your favorite drink for pickup.  
Ken Pishna is an author, roaming homebrewer and craft beer geek. Together, with his wife, they tour the country in their 24-foot RV searching for craft beer adventures while building a travel and beer blog appropriately titled LivingAStoutLife.com. When not trying to steer his mountain bike clear of trees, he's searching for the next off-the-beaten-path brewery… although sometimes that is one in the same.