If you are holiday shopping for a husband, boyfriend, brother, father, or friend, Yuma's Visitor Information Center (VIC) offers many items that make the perfect gift for him.
Our Yuma t-shirts are always a hit. Pair a Yuma ball cap, golf balls, and one of the fishing bob keychains to make a complete gift set. The VIC gift shop also has Yuma pint glasses, which are always a fun addition to any kitchen or bar collection. If you are holiday shopping for someone who is a history buff or just enjoys a good read, we sell many types of books from reads on outlaws, haunted highways, ghost towns in Arizona, and much more.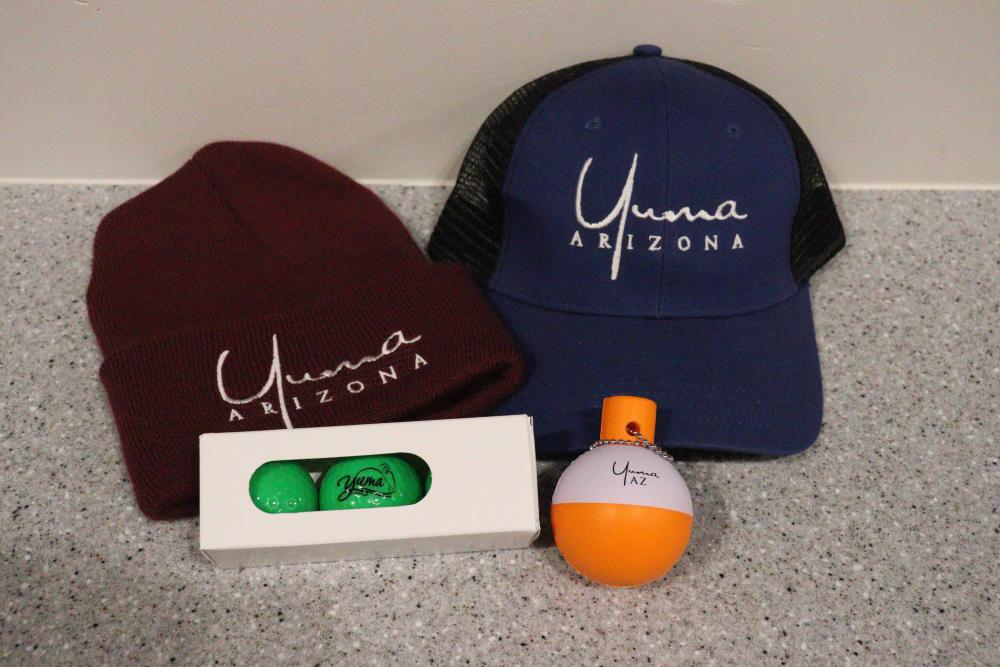 If you need assistance putting together a Yuman gift for him, our VIC staff will help you. Stop by any day from 9 a.m. to 5 p.m. and see all the offerings the Yuma Visitor Information Center has for your holiday gift shopping.