Shopping for the woman in your life? A wife, girlfriend, mother, sister, or friend, Yuma's Visitor Information Center (VIC) has a variety of items that make the perfect holiday gift for her.
Baskets are always a thoughtful present to give. For the wine lover in your life, the VIC offers Yuma wine glasses and wine stoppers that pair perfectly together. If she appreciates southwestern home décor, we sell authentic ceramic tiles, wind chimes, locally made pottery, kitchenware, and more. If she is more of a foodie or kitchen connoisseur, we sell locally made salsas and jellies from Mama Bella's, as well as authentic vanilla and locally made ceramic hot plates. Give a uniquely Yuman gift she will be sure to appreciate.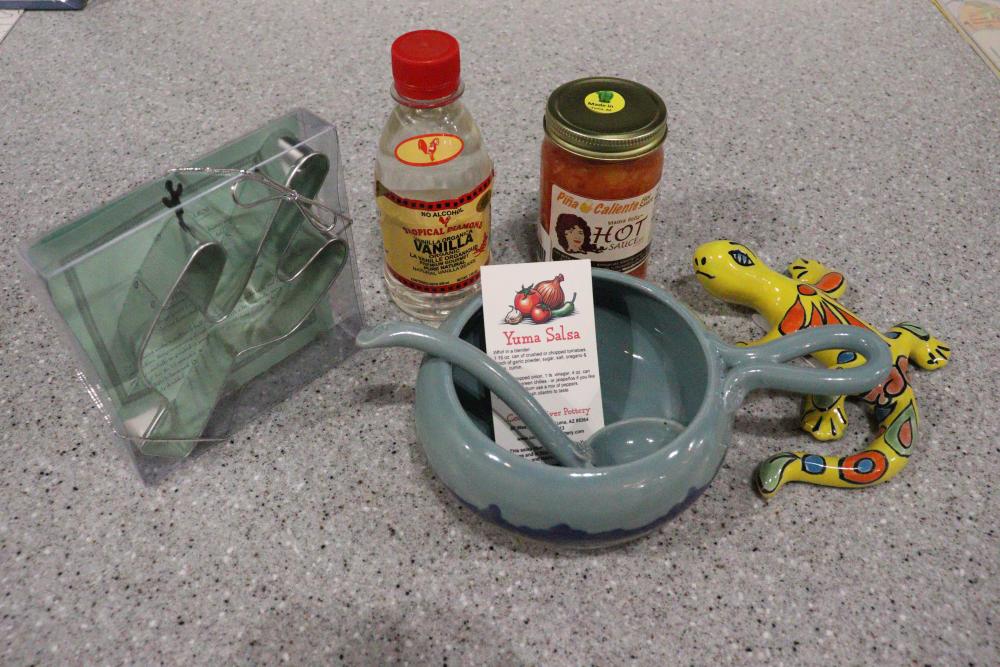 If you need assistance putting together a Yuman gift for her, our VIC staff will help you. Stop by any day from 9 a.m. to 5 p.m. and see all the offerings the Yuma Visitor Information Center has for your holiday gift shopping.