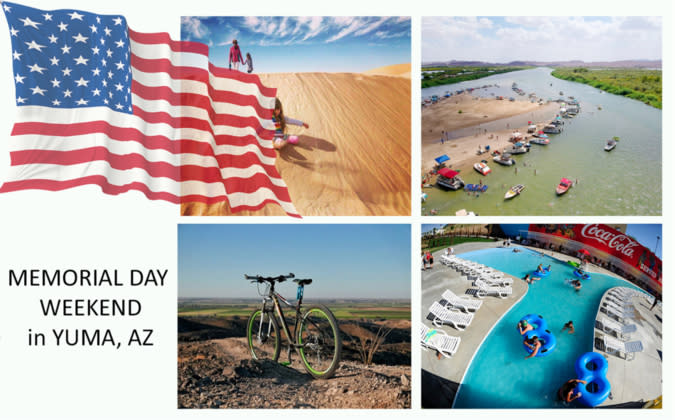 The unofficial start to summer is here and, in Yuma, the options are endless for you to get outside and celebrate the changing of seasons!  
We are enjoying unusually mild weather, predicted in the high eighties for the weekend!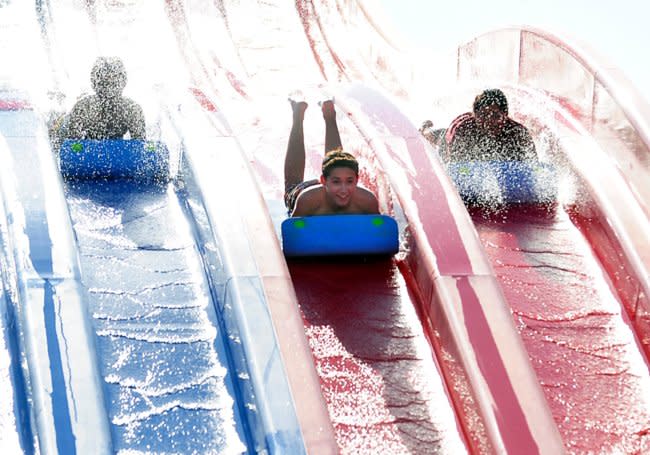 Water Play — Waylon's Water World is one of the best water parks in The Grand Canyon State.  There is something for everyone at Waylon's: water slides, a meandering lazy river, Syd's kids zone, and toddler area. In between soaking up fun in the sun, kick back in a private cabana, grab a snack, or, for the adults, sip your favorite beer or cocktail at the poolside Z Hide Away Bar. The park's adjoining Z Fun Factory is a blast with mini-golf, go-karts, a state-of-the-art arcade, and much more. Waylon's Water World and Z Fun Factory are open from 10 a.m.- dusk for the holiday weekend.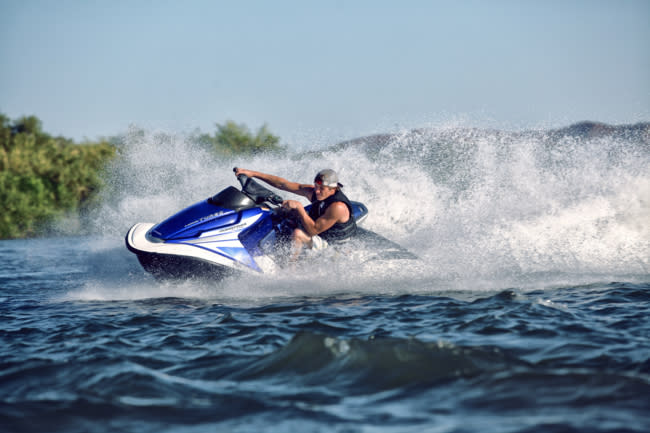 Go Tubular! — If you think the Arizona desert is all sagebrush and sand, think again. With cool waters streaming down from the Rocky Mountains, the Colorado River snakes its way along the Arizona-California border and down into the desert southwest, where it gently flows by Yuma's Historic Downtown. Along the route, various lakes and reservoirs provide boaters, waterskiers, anglers, and birders with beautiful waterways to relax, rest, and recreate. Don't have watercraft? Give Jet Rent a call. Prefer a casual cruise along Yuma's riverfront? Make a reservation with Yuma River Tubing, or bring your own float and enjoy the gentle flow from Yuma's Gateway Park to Centennial Beach at West Wetlands. For information about boating in Arizona, visit the Arizona Game & Fish Department's website.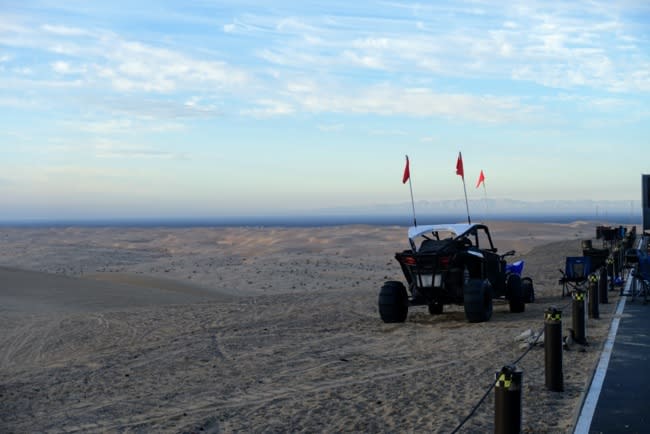 Do The Dunes—The slopes of the Imperial Sand Dunes offer endless outdoor adventure. Found across the California border, just west of Yuma, the dunes are made up of thousands of acres of sand. Once a filming location for the Sarlacc scene in "Star Wars: Return of the Jedi", and most recently, Jumanji 3, starring Dwayne "the Rock" Johnson, this National Recreation Area is like stepping onto an alien planet and ranks as one of the best places to take a selfie before you die.  Also, before unloading your off-road vehicle, be sure to acquire the necessary permit.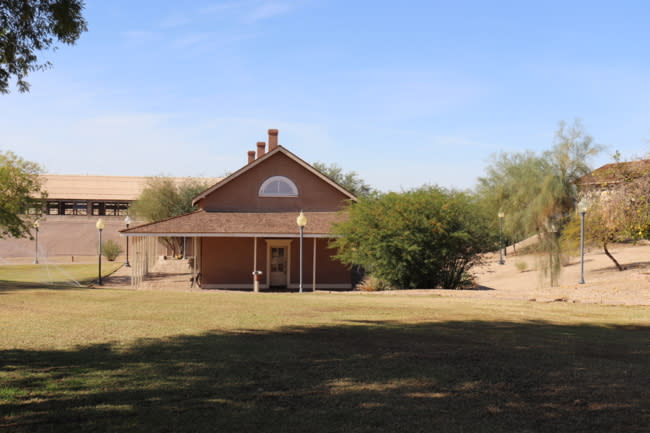 Visit a State Park — Bits of Yuma's storied history are preserved and retold through two State Historic Parks which are as unique as anything you'll find in Arizona. Get locked up at Yuma Territorial Prison, the Arizona Territory's first penitentiary, made popular by the 1957 and 2007 films "3:10 to Yuma." Then, head along the Colorado River to Yuma Quartermaster Depot which is part of the Colorado River State Historic Park, for a look at how the U.S. Army used the river to ship (literally) supplies up to Yuma from the Gulf of California for distribution throughout the southwest. Both parks are open daily, from 9 a.m. to 5 p.m. through the month of May (abbreviated summer schedules begin June 1). At Colorado River State Historic Park, you will also find Yuma's Visitor Information Center with more ideas of things to see and do in Yuma, and the Yuman Interest Gifts & Souvenirs Shop.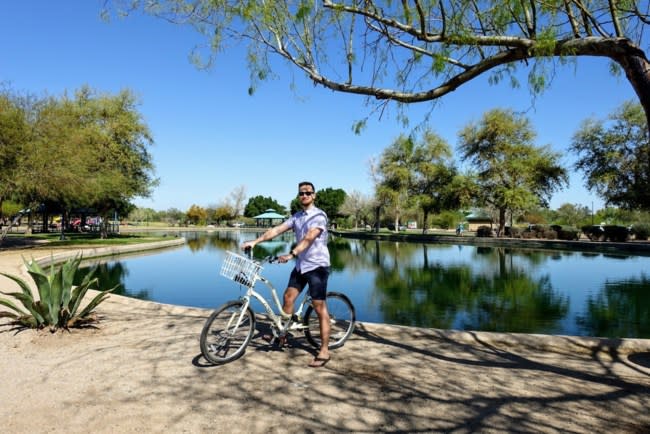 Take a Bike Ride—May is National Bike Month!  Yuma's multi-use trail system is great for easy cruising on a bike, and if you didn't pack one in your luggage, you can rent bikes by the hour ($10/hr)  or day ($25/day) at the Yuma Visitor Information Center located at Colorado River State Historic Park. But for hard-core mountain bikers, there are some hair-raising single and double-track trails in the nearby hills, including a network in the Sugarloaf area (off Avenue 7E/Laguna Dam Road three to four miles north of Highway 95). Maintained by local volunteers, these trails are unmarked, and even the easy ones have gnarly sections. Looking to ride with company? Foothills Bike Club and Sonoran Cycles Yuma organize group road rides.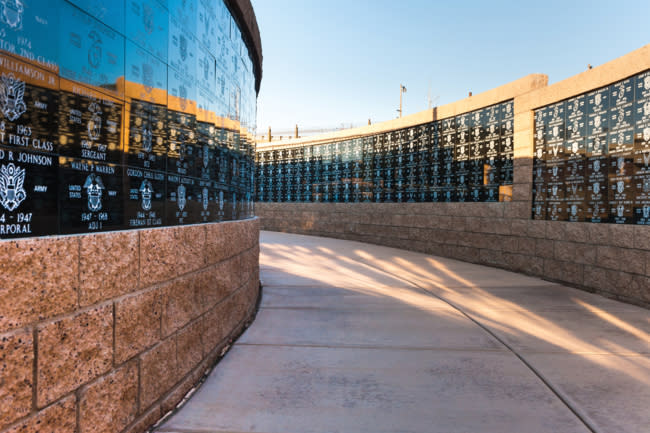 A Salute to Service — Pay tribute to our military at Yuma Armed Forces Park.  
The park is the only site in Arizona that honors all military veterans, living or deceased, from all branches of service.  Open year-round, the public is welcome to wander the walkways surrounded by the names of three-thousand servicemembers.