It is almost that time of year — river season. Exploring the Colorado River and surrounding lakes is a common activity both visitors and locals enjoy as the temperatures begin to rise. From a relaxing float down with friends to ripping around on a jet-ski, Visit Yuma put together a few tips on what river activities to explore, where to rent equipment, and common spots to enjoy the water.
How to Explore the River and Surrounding Lakes
Water activities on the river are endless. Whether you are someone who wants to park a chair at one of the beaches and kick back, or someone that seeks a thrilling water excursion, there are a range of ways to enjoy the water. Kayaking, paddleboarding, canoeing, and tubing are the most common activities for a more self-guided, relaxed experience. Hop on at one of the many entry points along the river and float or paddle down (learn more on locations below). For those interested in heart pumping water adventures, jet-ski or water-ski at one of Yuma's lakes.
Where to Rent Water Equipment
Depending on your activity, you will want to make sure you have the proper equipment before you head for the water. If you enjoy a calmer way to explore the river, take a float down with Yuma River Tubing. YRT will get you all set up, from a tube rental to a shuttle ride from West Wetlands Park, and offers two types of floats. For those interested in a bit more activity while exploring the river, 310 KPR offers hourly and full day rentals for kayaks and paddleboards, and even drops off and picks up the equipment at most entry points on the water. If you want to conquer one of the many lakes in Yuma, rent a jet-ski with Jet Rent. Jet Rent offers delivery and also provides safety equipment with your rentals. If you are looking for a more guided and zen experience on the water, join Paddalini for one of their yoga classes on the river.
Where to Explore the River
There are many entry points for the river to kick off your water excursions. Yuma River Tubing offers two floats: a Happy Hour float and a 3.5 hour Gila float. If you want to explore the river at your own pace and time, there are different access points to enter the river, from Centennial Beach to West Wetlands Park. For those seeking a larger span of water to boat or jet-ski at, Yuma is home to many lakes — Squaw Lake, Mittry Lake, Martinez Lake, and Senator's Wash. Click here for a detailed list of locations, and click here for a map of the Colorado River.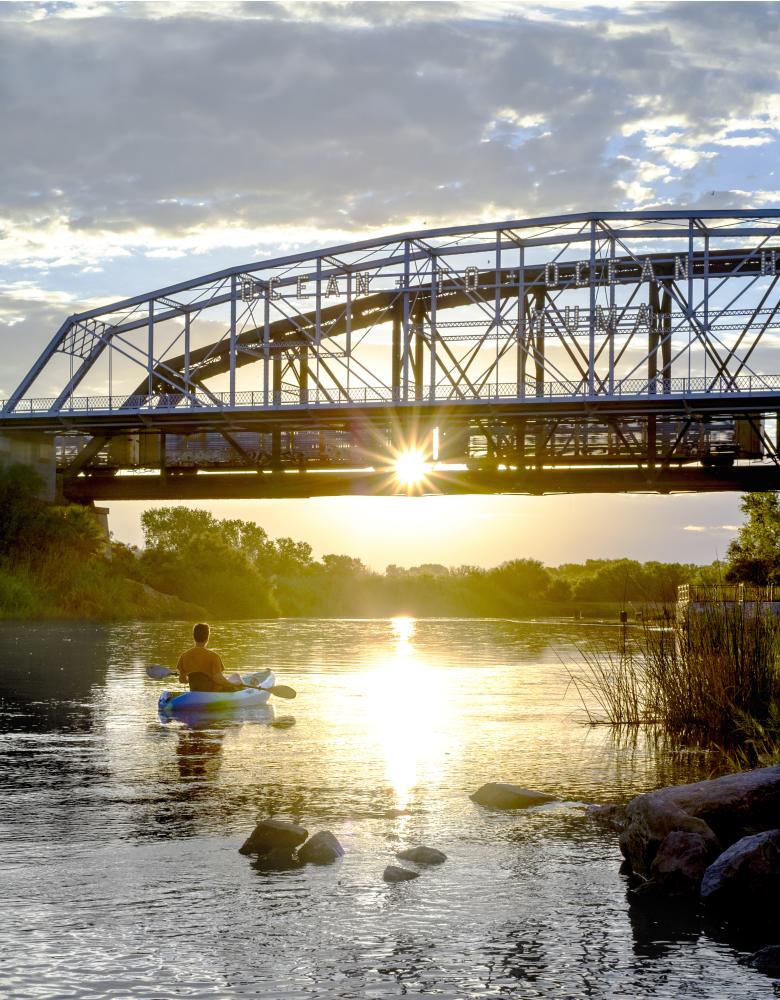 The Colorado River offers many recreational activities enjoyed by visitors and locals alike. Being a desert oasis with access to an extraordinary river is what makes Yuma a premier travel destination year-round. Whether you float down, jet-ski around, or just enjoy one of the beaches, the Colorado River is worth exploring when visiting Yuma.