Welcome to Yuma, Dove Hunters!  
Yuma is the Dove Hunting Capital of the United States.  The 2022-2023 Dove Hunting Season kicks off on Thursday September 1st at 1/2 hour before sunrise and runs through Thursday September 15th at sunset.  We've got plenty of ideas for how you can spend your time in and out of the fields.
Here's the Top 9 Things to Do While You Visit Yuma for Dove Hunting!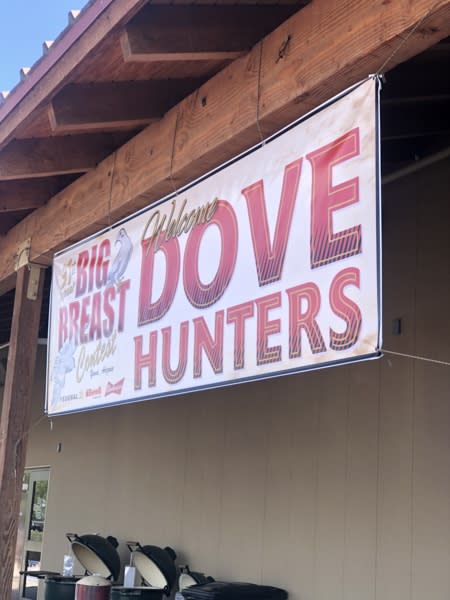 Sprague's Big Breast Contest
Check back for more info!

Shop Sprague's
Sprague's Sporting is Yuma's Dove Hunting Headquarters.  Sprague's has been in business in the same location since 1956. They stock and sell all major lines of products and are known for their level of customer service and product knowledge of guns.  You can purchase all of your last minutes supplies including ammo, gear and guns too.  Licenses are also available on site.   
Shoot in the Clint Curry Memorial Youth Dove Hunt
Kids ages 8-16 (who can safely handle a shotgun) are welcome to the hunt, September 3rd.  Hunt ends at 10 a.m. Kids must be accompanied by an adult.  Mentors will also be on site to assist new hunters. To get there head West .7 mile from Avenue 18E and Co. 6th Street.  Hunters ages 10 and up must have a valid Arizona Hunting license. For more information call 928-271-7834.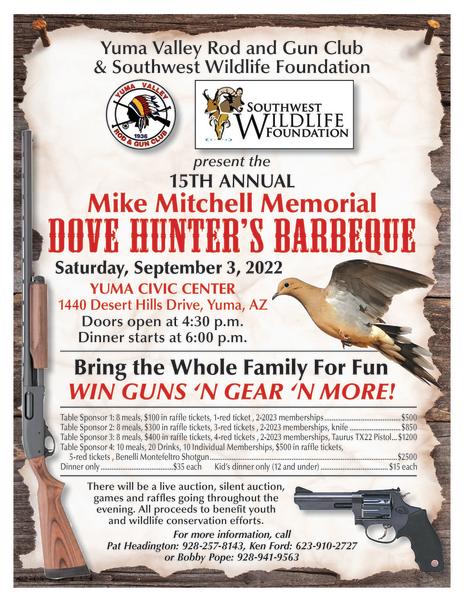 Fill Up at the Dove Hunter's BBQ
The 15th Annual Mike Mitchell Memorial BBQ is presented by the Yuma Valley Rod and Gun Club and the Southwest Wildlife Foundation.   Doors open Saturday September 3rd at 4:30 p.m. and dinner starts at 6:00 pm. The whole family is invited to the Yuma Civic Center for food, a live auction, a silent auction, games and raffles.  Tickets are $35, children 12 and younger are $15. Proceeds for the event will benefit wildlife conservation efforts. The Civic Center is located at 1440 Desert Hills Drive.  
Pre-Game
Check back for more info! 
To get there head down Highway 95 -15 miles east of Yuma, turn West on Adair Range Road and it's the first range on the right.  It starts at 7 a.m., until they can't get a full squad. $5 to shoot. For more information, call Bob Avila, (928) 919-0622. Proceeds from the shoot benefit the Youth Scholastic Clay Target Program.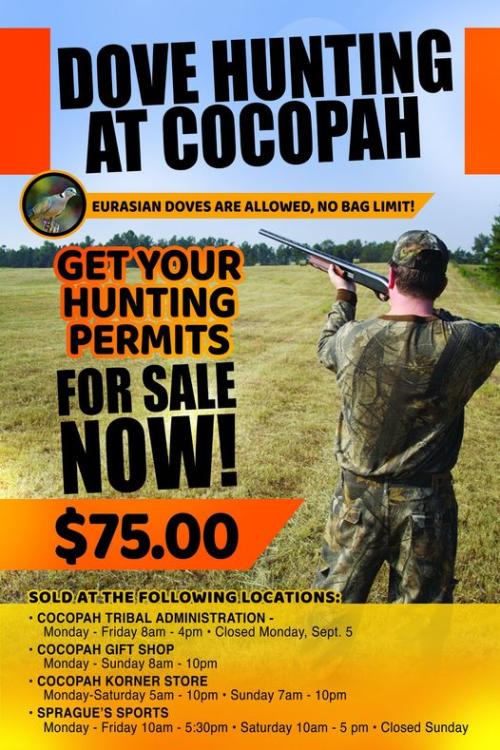 Dove Hunting at Cocopah!
Eurasian Doves are allowed, no bag limit! $75 for Hunting Permits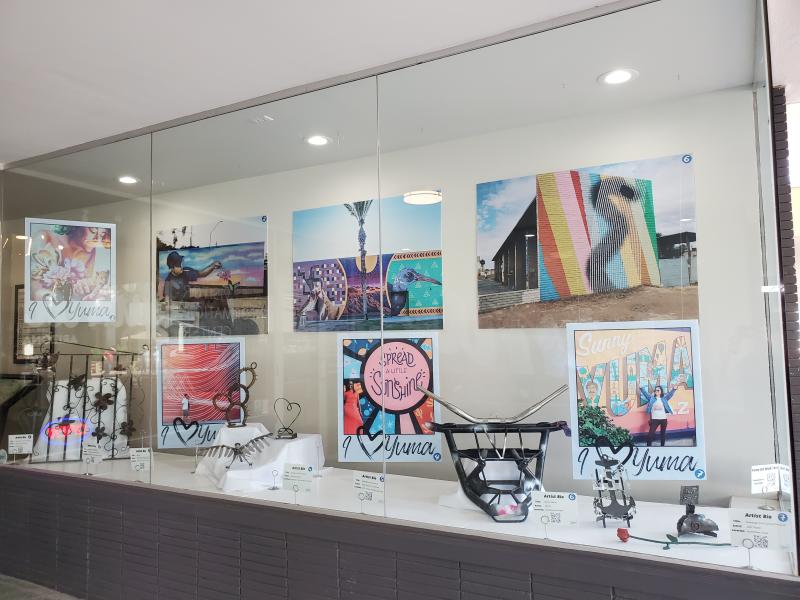 Check Out The Yuma Visitor Center
The Visitor Information Center (VIC) Souvenir Shop is conveniently located on Main Street in downtown Yuma, 264 S. Main St., to be exact! Visit Yuma's souvenir shop offers local items available to purchase to give as gifts or to help you remember your visit. Visit Yuma welcomes you to explore everything Yuma has to offer, and the best place to learn about all the fun you can have is at the Visitor Information Center
Taste the 2022 Dove Cook-Off
The Arizona Chapter of Backcountry Hunters & Anglers is hosting the cook-off at the Yuma Civic Center. Chefs will create their best "dove dish" on the grill. They'll be judged on dish presentation, flavor, creativity, and hosting.  The cook-off kicks off Saturday, September 3rd at 1:30 p.m. The Yuma Civic Center is located at 1440 W Desert Hills Drive, Yuma, AZ 85365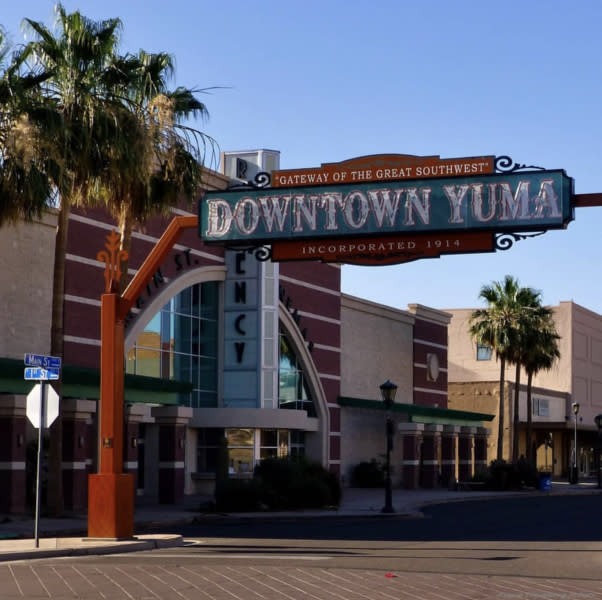 Experience Historic Downtown Yuma  
        Spend your time out of the field exploring Yuma's downtown.  Several of our most popular restaurants are located downtown including Lute's Casino, Da Boyz Italian Cuisine, Pint House Bar & Grill, 2FIFTY1 Downtown, and Prison Hill Brewery.  Check out Red Moon Ale House while exploring, their arcade offers a full menu and games for players of all ages. Finally, bring your crew to the Escape Room Yuma for an interactive game experience.  There, you get locked into a themed room for 60 minutes and the only escape is by solving puzzles and finding clues.
For more information check out the Official Dove Hunt website or purchasing a license by scanning the QR Codes below!
Purchase your License here!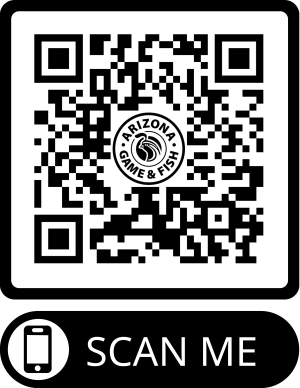 Visit the Official Dove Hunt website here!