Treat your Valentine Yuman-style. Visit Yuma created a list of places to shop and eat in Yuma for Valentine's Day, so you can spend more time with your loved one and less time looking for ways to enjoy this special day.
Where to Shop for Valentine's Day in Yuma
24 Karat Jewelers
Give the gift of personalized jewelry from 24 Karat Jewelers this Valentine's Day. At 24 Karat Jewelers, their specialty is engraving and offering a beautiful selection of rings, earrings, pendants, and more. Family-owned and operated, this local jewelry shop is the place to go for a necklace for her or a watch for him — engrave a special date or initials to make it a truly unique gift. Shop 24 Karat Jewelers for a personalized Valentine's Day gift.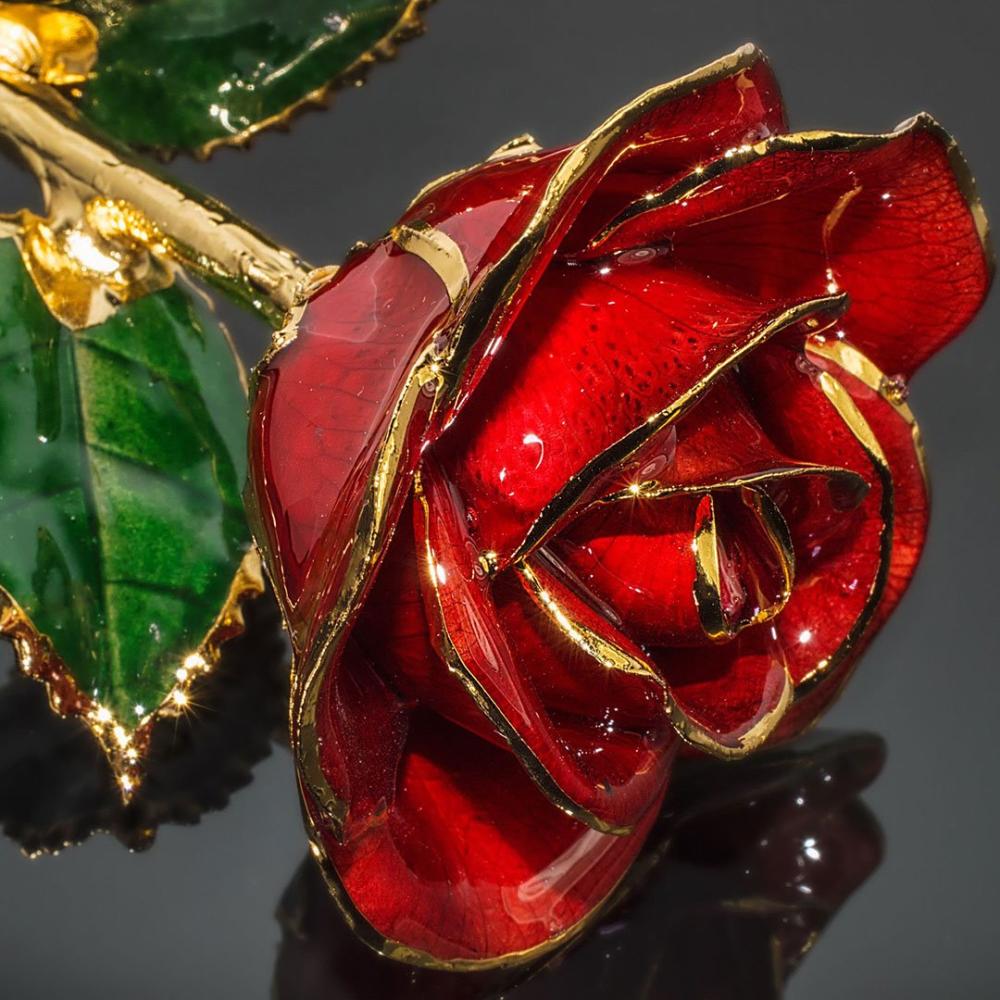 Paul Bensel Jewelers
Custom designed jewelry is one way to show your love and appreciation, and Paul Bensel Jewelers is the expert in creating one-of-a-kind pieces. Using their computer-aided design or by free-hand, Paul Bensel Jewelers can take a concept you have in mind and bring your idea to life. This jewelry store is also stocked with diamonds in nearly every cut, and bands in every metal you can imagine. Stop by Paul Bensel for a unique and personalized gift for that special someone.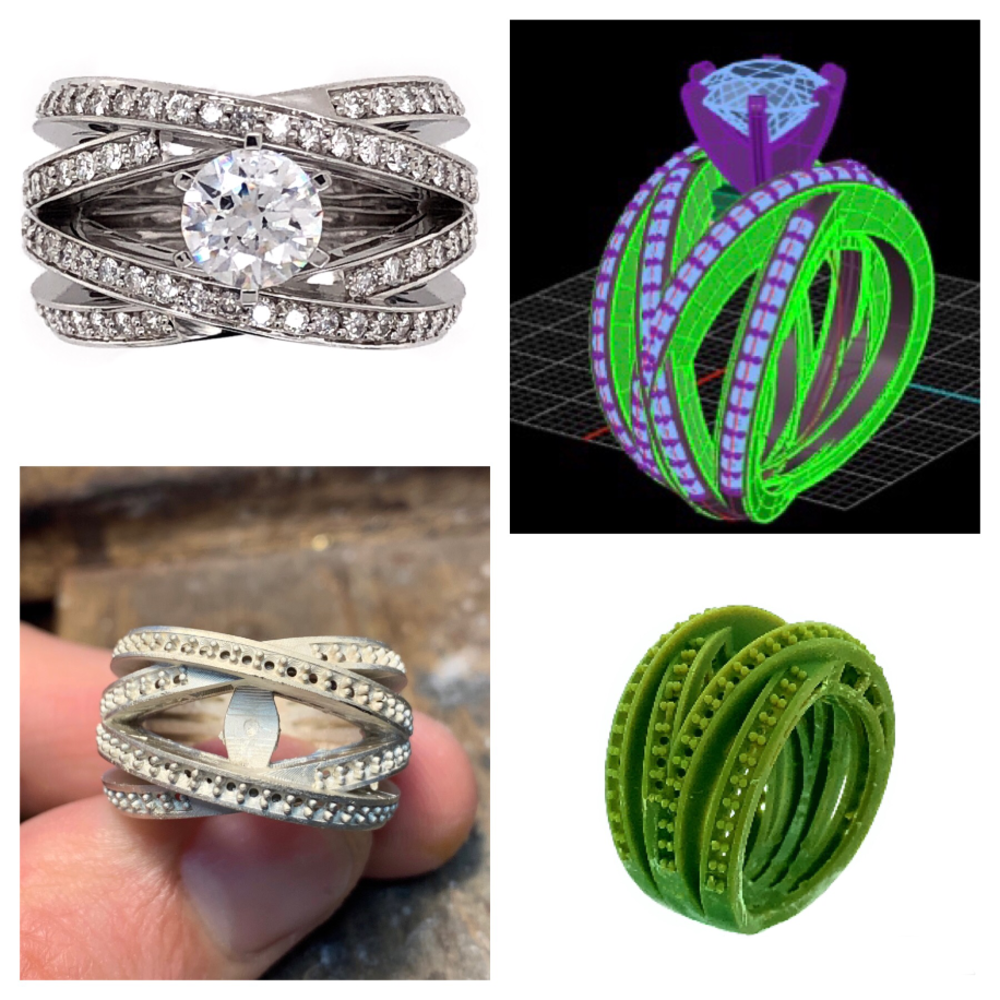 Brocket Farms
Valentine's Day wouldn't be complete without a sweet treat for your sweet someone. Brocket Farms makes their own specialty chocolates, like the Be Mine Crunch Bark and a wide variety of Valentine's-themed fudges, that make for a delightful gift. If you are looking for a more inclusive idea, Brocket Farms also offers two Valentine's Day gift boxes — a chocolate-themed one and a mix of tasty items in the other. Be sure to stock up on sweet treats for the special day at Brocket Farms.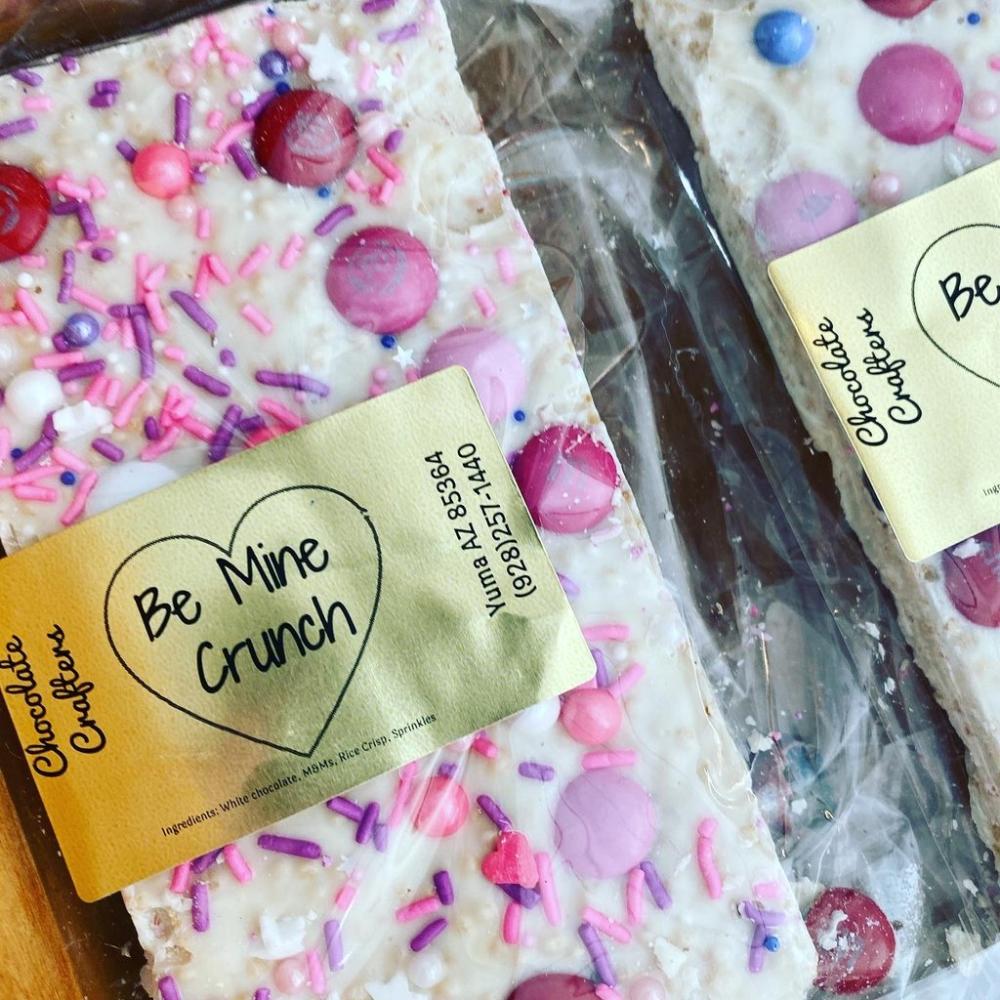 Dandy Home and Ranch
Gifting someone who isn't a fan of the sweet things in life? Dandy Home and Ranch offers unique Valentine's home decor items that your special someone will love. From a "Love You More" wooden sign to XOXO magnets, the offerings at Dandy Home and Ranch make for a perfect gift that can be cherished every day of the year. While you're there, grab a cute Valentine's Day card to wrap up your gift.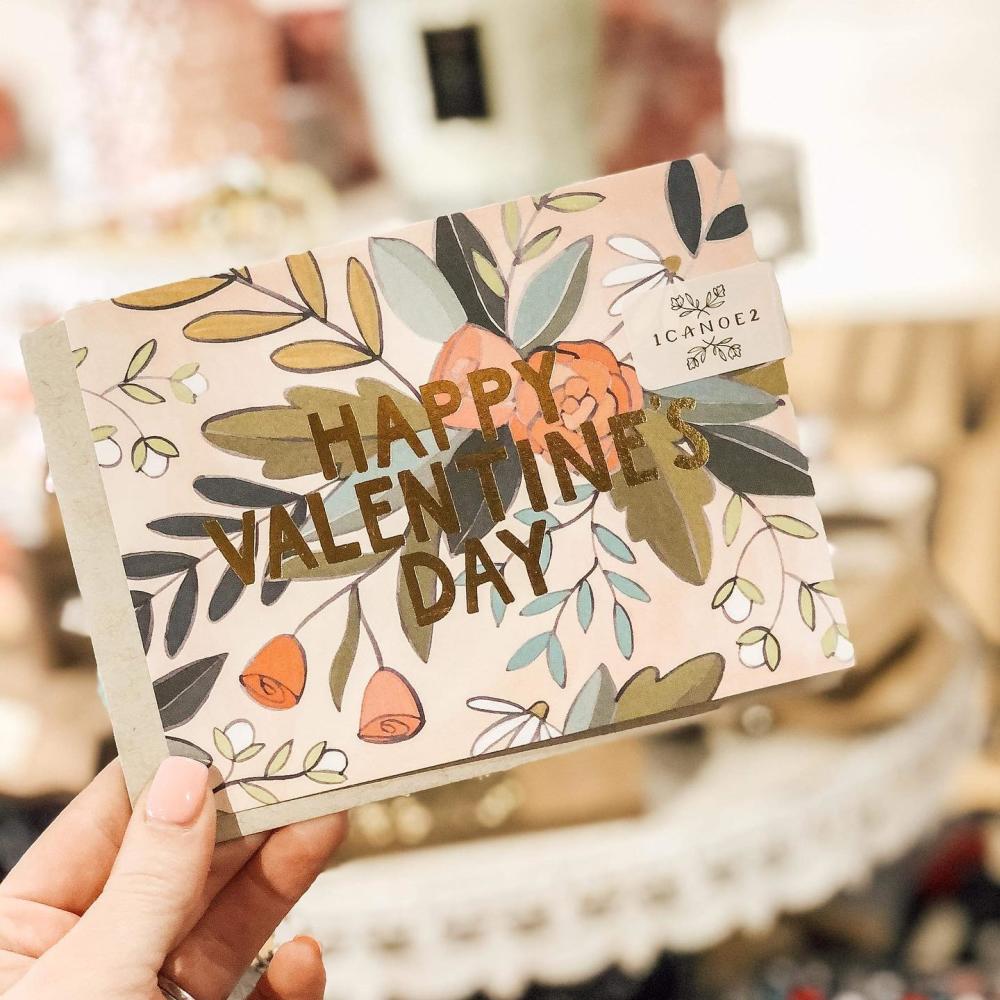 The Peanut Patch
Chocolate-covered strawberries are a classic Valentine's Day treat and The Peanut Patch is the place to go to stock up on these delicacies. Available in half and one pound quantities, The Peanut Patch offers both white and milk chocolate-covered strawberries. Order ahead of time and get your Valentine's Day shopping done early. Stop in to see the other unique offerings at The Peanut Patch.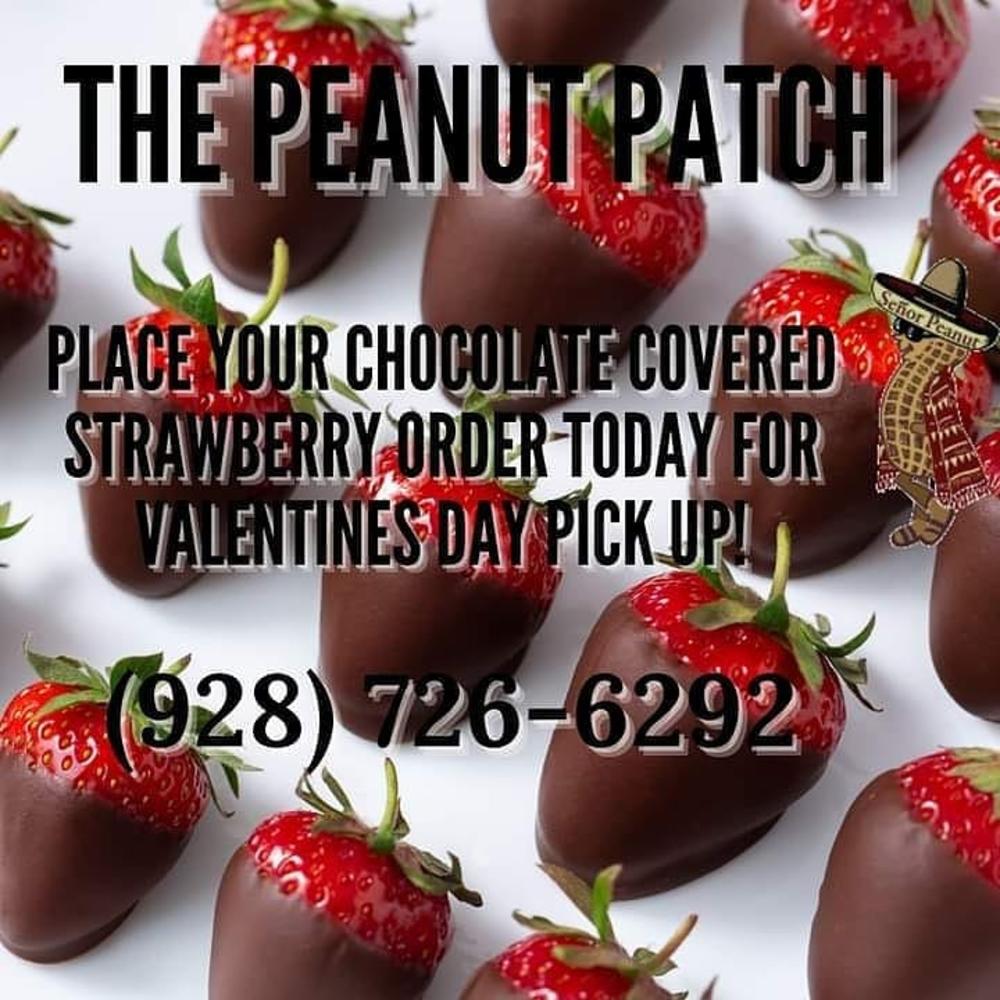 Yuma Visitor Information Center
Let the team at your Yuma Visitor Information Center help you pick out adorable desert southwest-inspired and Yuman items for Valentine's Day. Grab a Yuma ball cap and pair it with a Yuma coozy for the man in your life. For the woman, pair a Yuma wine glass and cork stopper for a complete gift set. You also can enjoy free gift wrapping when you purchase from our souvenir shop. Visit us at our new downtown location, 264 S. Main Street, and we will help "wrap up" your gift shopping.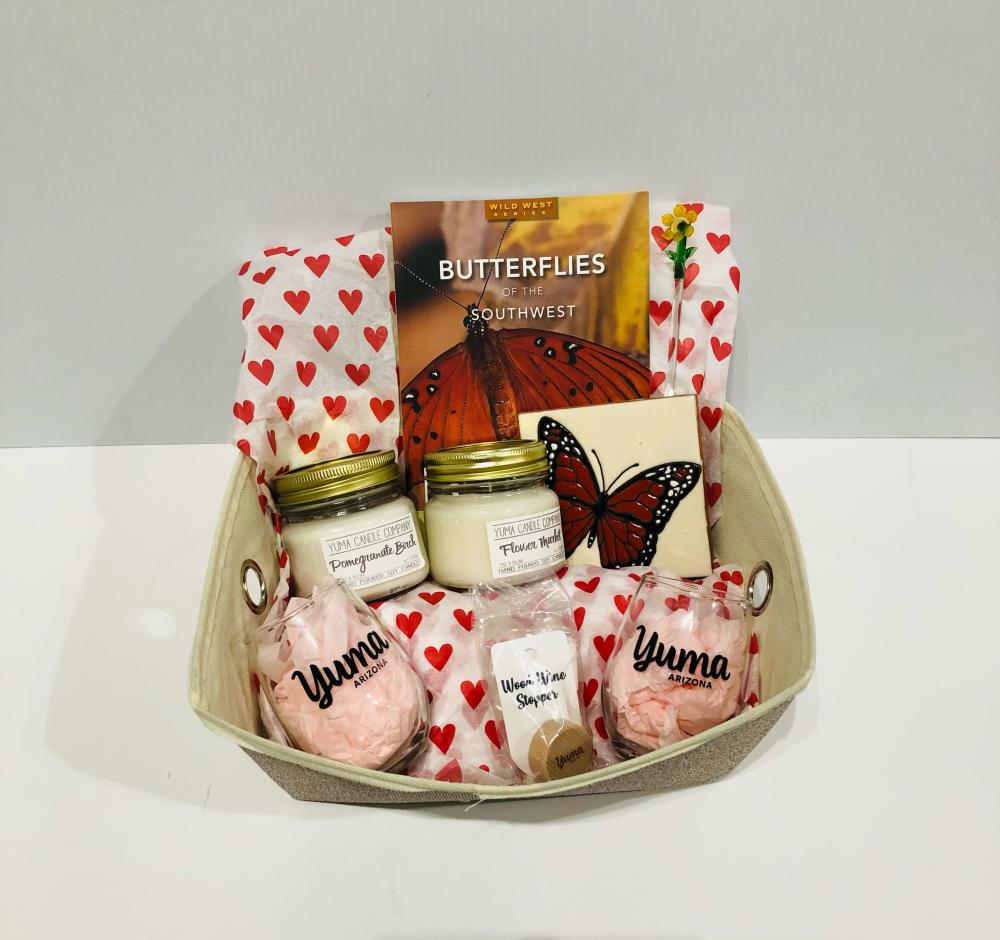 Where to Dine for Valentine's Day in Yuma
J.T. Prime Pop Up Kitchen
The ambiance is all about romance. At J.T Prime Pop Up Kitchen, the food is divine and the setting is perfect for Valentine's Day dinner. Offering a special Valentine's Day menu created by Chef Alex Trujillo — starting off with champagne and ending with creme brulee and chocolate-covered strawberries — the dishes in between will have you and your date full of love and amazing food. Call the restaurant for Valentine's Day dinner reservations and experience the unique offerings at J.T. Prime Pop Up Kitchen.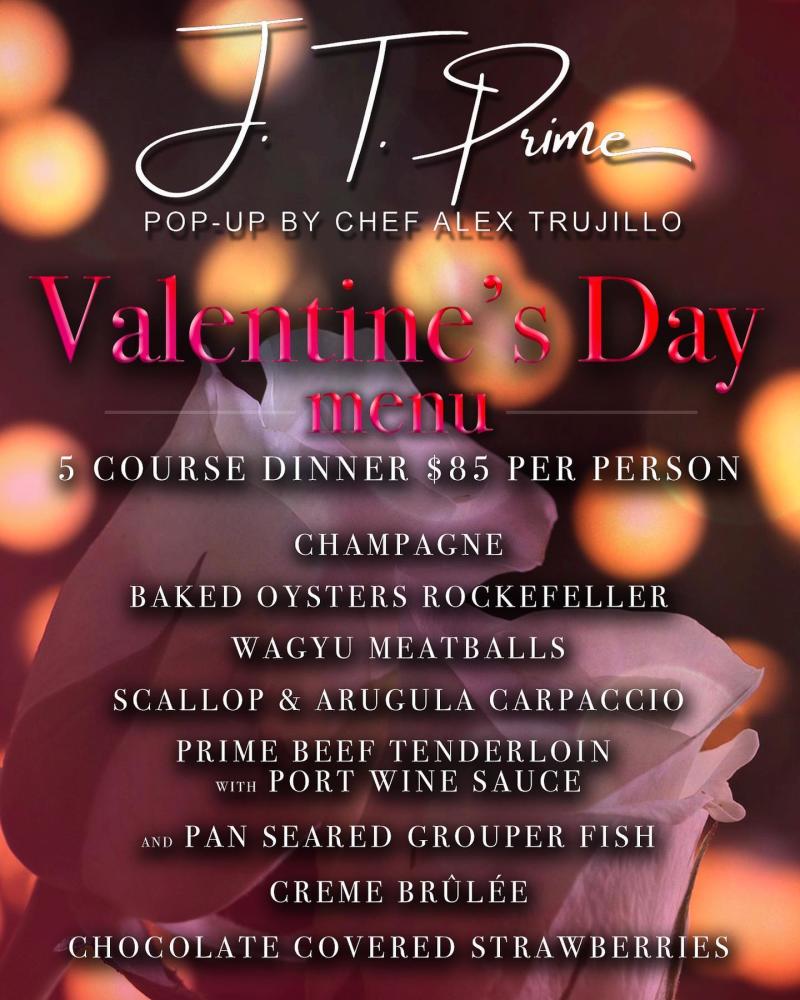 Julieanna's Steak and Seafood
With the new name, Julieanna's Steak and Seafood reopened just in time for Valentine's Day. With high-quality meat and seafood paired with one-of-a-kind side dishes, you and your date will experience a true fine dining experience. Chef Eddie Guzman crafted a menu perfect for the special day — filet mignon, oysters, pan-seared salmon, and much more. Finish dinner with a Mexican bread pudding to share or a slice of delectable chocolate cake. Make reservations and experience a luxurious Valentine's Day at Julieanna's Steak and Seafood.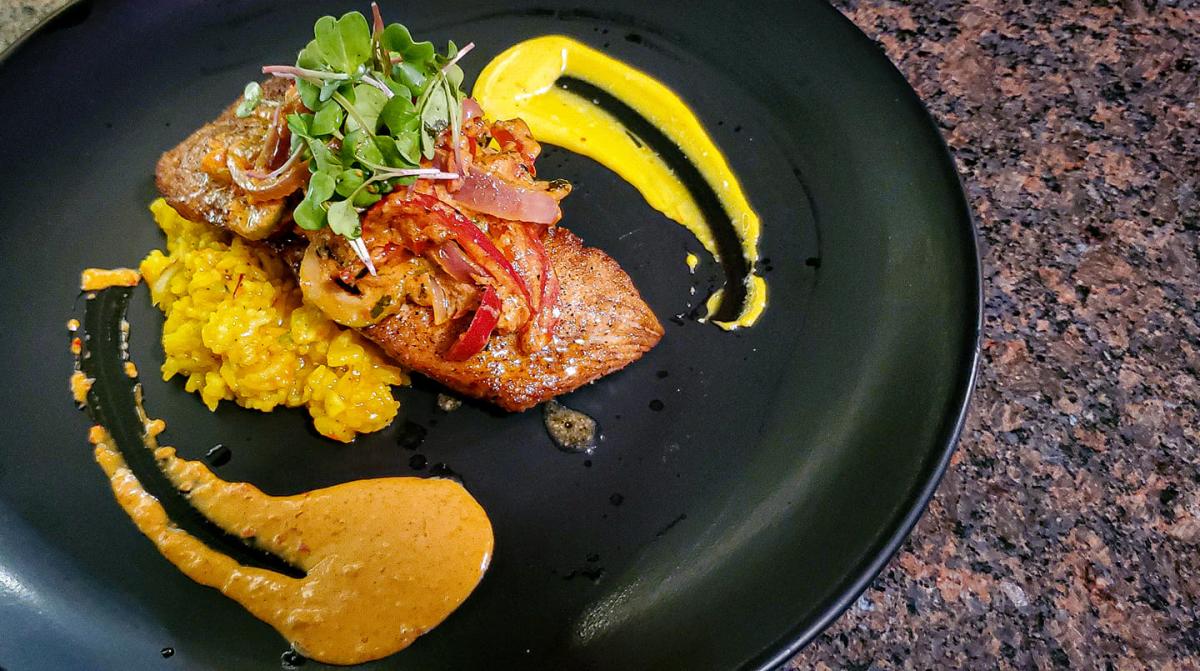 River City Grill
Do you plan to celebrate Valentine's Day a bit earlier? River City Grill is offering its exquisite Valentine's Day menu on both Saturday and Sunday. Enjoy their lobster and roasted filet mignon medallions or osso buco alfresco style; the warm winter weather and soft patio lighting create a magnificent ambiance. Commence your special dinner with champagne and homemade chocolate truffles or tiramisu. Make reservations at River City Grill for an unforgettable Valentine's Day dining experience.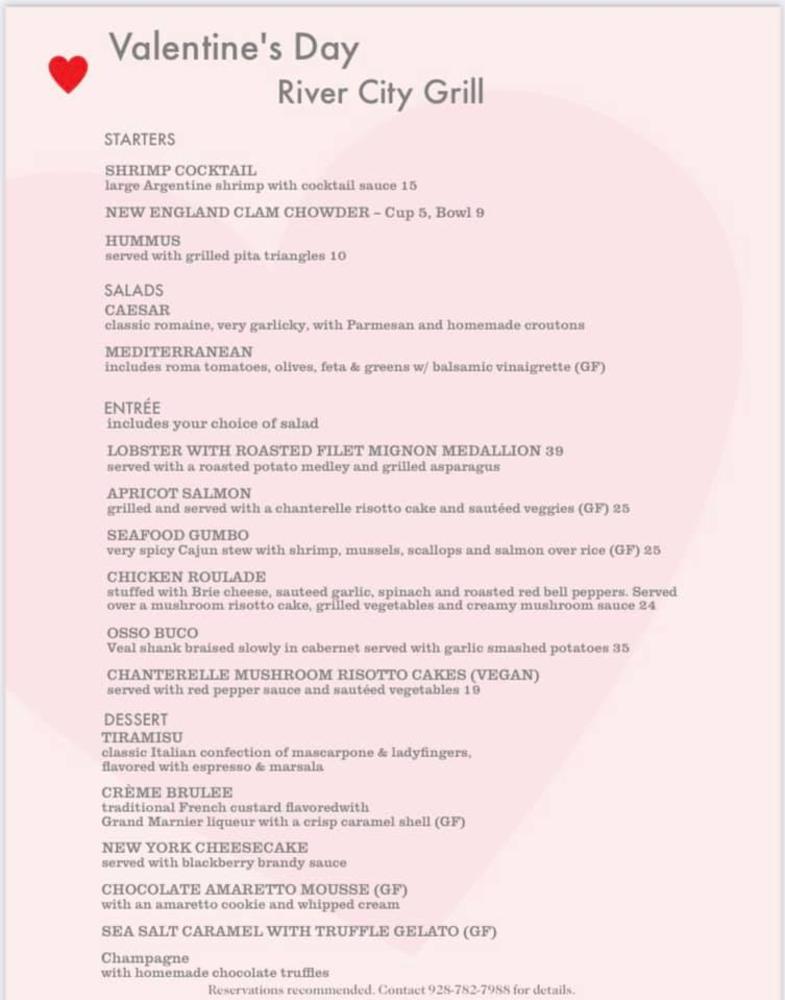 No matter how you spend this love-filled day, celebrating Valentine's Day in Yuma will be memorable for you and your date. Are you shopping or dining at any of Visit Yuma's suggestions? Tag #VisitYuma in your social media posts — we love to see our locals and visitors supporting Visit Yuma members!