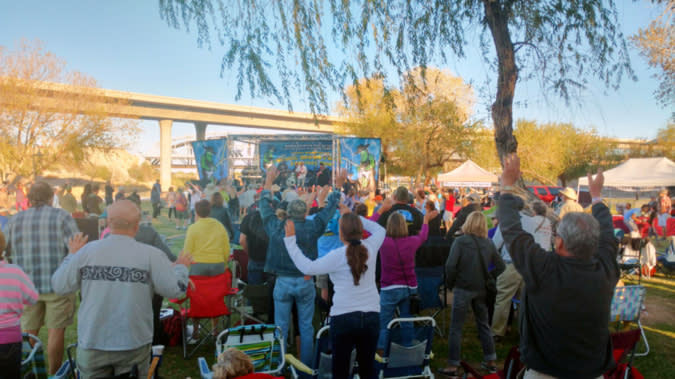 Blues empresario Robb Bower shares the lowdown on the celebrated blues festival's much anticipated return to Gateway Park in Yuma on February 17
We will be returning to our sister city of Yuma Arizona for our 4th Annual… Boogie, Brews & Blues Festival. It will once again be held at Gateway Park right along the beautiful Colorado River ! What a great setting for some a** kicking Blues !

So get it on your calendars now !! Saturday February 17th 2018… get your tickets now onlinemake your hotel reservations and get squared away… now !!

After the fun we had putting on a show in the rain, in… 'America's sunniest city',
last year, we're… 'Cocked, Locked and ready to Rock' this year !!

This year things will be 'back to normal'…sunny, warm, relaxing and totally fun !! It's a pleasant 2 hour drive from San Diego… straight shot !!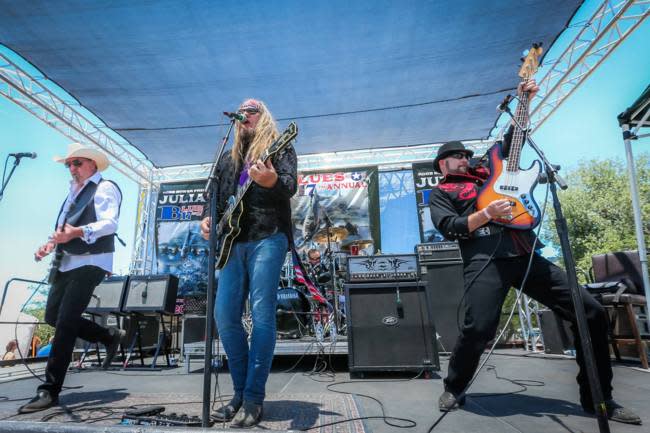 I have the distinct pleasure to announce to you… this year's performers !! Of course… The McCoy Brothers Band will open the show…it's tradition !! Following us will be Len Rainey & The Midnight Players… with him will be Johnny Vernazza & Walter Gentry, 2 San Diego's greats!! What a fun and funky band !! You'll see !! Then a 'Blast From The Past'… the triumphant return of…
The Blitz Brothers aka Richard Blitz and Co. They are one of San Diego's oldest and finest premier Rock / Blues bands !! Still got it…Mucho Energy !! Then…all the way from Charlotte North Carolina… The Ben Robinson Band. Ben and I go way back…and they're gonna tear up the stage as usual,
with their rockin' Blues!! And finally… but not least … our headliner for this year's show … will be… The Alastair Greene Band.

I first met Alastair while his was completing a 7 year run playing lead guitar for The Alan Parsons Project… and he was great at it,
so many feelings and styles… he just nailed it !! Simply awesome… and a nicer guy just doesn't exist !

Since then, Alastair has moved on with his musical journey,now with his own band making big waves in the Blues world !! His newest CD "Dream Train" is blowing minds, opening ears and climbing the charts ! Deservedly so !! Alastair has played with a lot of great musicians over the years and some are on his CD…Walter Trout, Debbie Davies and so, so many more !! He will most definitely blow the top off our stage !!…not to mention our Allstar Jam Session at show's end !!

So Folks …That's all the news, that is news…for now !! I…and the entire Bower clan, would like to wish Y'all… a very Happy, Healthy and Productive 2018 !! See Y'all in Yuma…