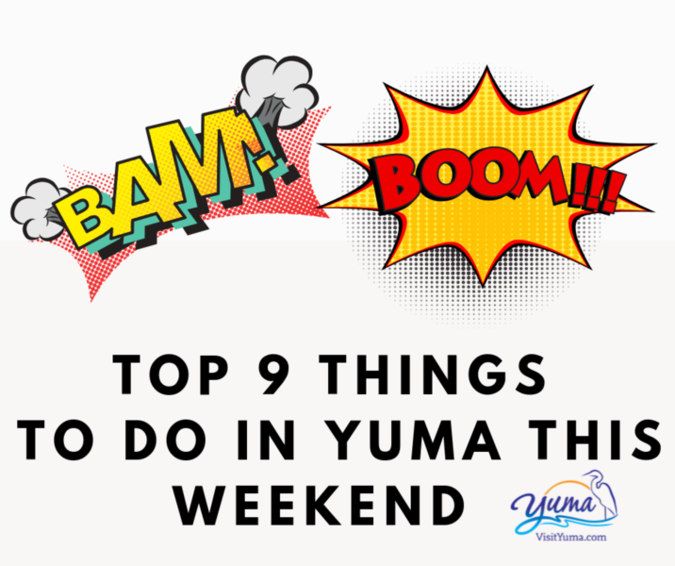 Fall is in Full Swing!  And you don't have to wait until the end of the month to show off your costume.  Get decked out at YumaCon this weekend. Or rock out to all of the live 80's music around town.  And if you just need to keep things a little more mellow we've got something for you too. BAM!
Here's the breakdown of the Top 9 Things to Do this weekend.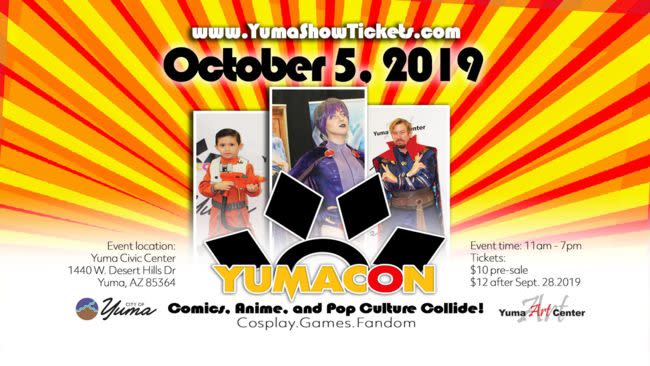 Get Your Geek On
YumaCon is the place to be this weekend in character, of course.  Hang out with other fans, play video games, and attend panels. Meet new friends and talk with special guest groups and cosplay judges. Play tabletop games and explore the vendor gallery for all your geek merchandise needs. Celebrate the arts and see why YumaCon is the place where comics, anime, and pop culture collide at the Yuma Civic Center, Saturday from 11 a.m.- 7 p.m.   Call 928-373-5040 for more information.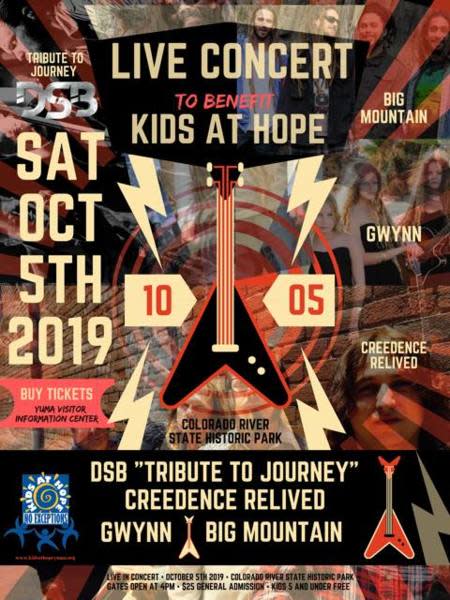 Attend the Benefit Concert 
Headliner Big Mountain will be joined by Yuma's own GWYNN, Creedence Clearwater Relived (America's best CCR Tribute Band) and DSB (America's best Journey Tribute Band) to raise money for Kids At Hope.  Enjoy a night of music and food under the stars at the Colorado River State Historic Park this Saturday at 5 p.m. Kids at Hope is a non-profit organization focused on demonstrating that all children are capable of success.  Tickets can be purchased for $25 or online here.  Children 5 and under free.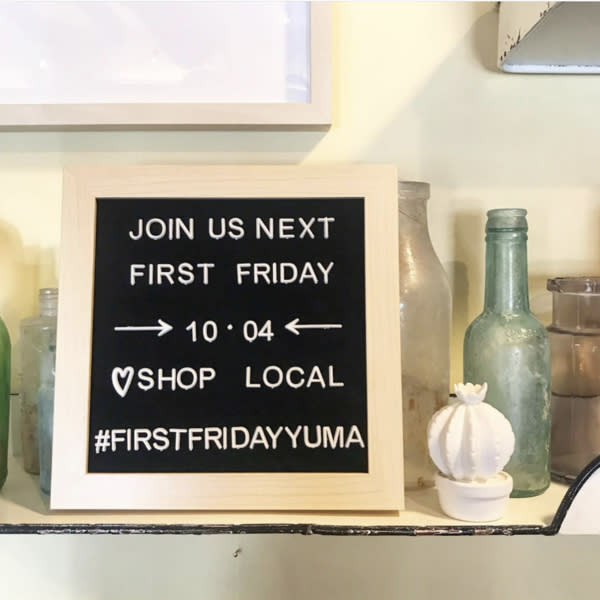 #ShopLocal at First Friday 
Explore local businesses located on Main Street, Madison Avenue and Maiden Lane on Friday evening.  The shops stay open a little later and offer specials to encourage shoppers to #ShopLocal.  Visit Jack Mellon Mercantile and wander through three rooms filled to the brim with antiques, bobbles and rare books.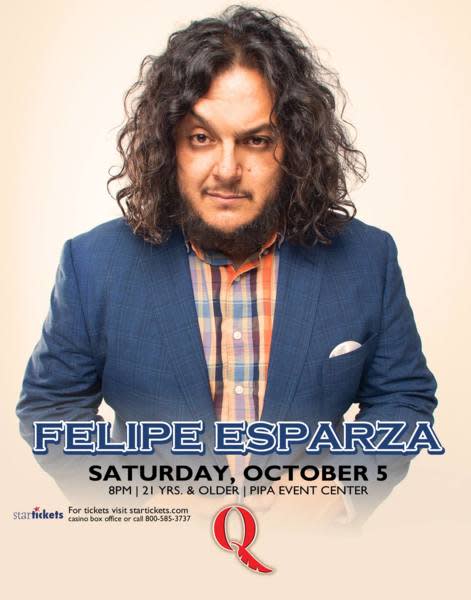 Get Your Giggle On 
What's up Fool?" If you know this podcast, you know all about Felipe Esparza and his brand of telling-it-like-it-is in comedy.  See him at the Quechan Casino Saturday night at 8 p.m. Esparza won "Last Comic Standing" in 2010 and hasn't stopped since. Known for his physical comedy and prowess as a large, sexy beast, Esparza keeps his audiences right where he wants them--laughing all night.  Purchase tickets here.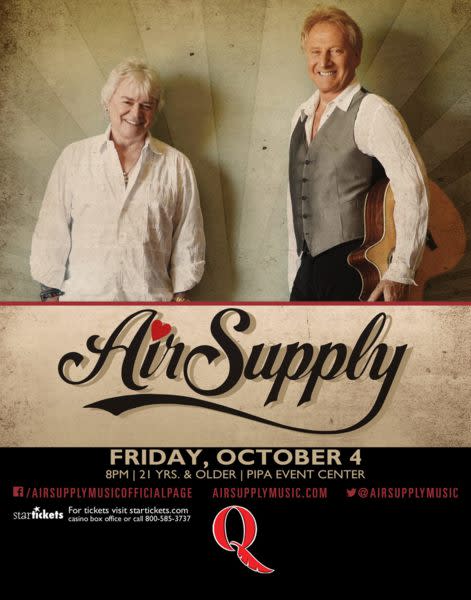 Get Lost in Love
See Air Supply at the Q, this Friday October 4 at 8 p.m.  Air Supply has had eight top-ten hits in the United States including All Out of Love, Making Love Out of Nothing, and Here I Am.  The soft rock duo consists of English singer-songwriter and guitarist Graham Russell and Australian lead vocalist Russell Hitchcock.   Purchase tickets at the casino box office or startickets.com
The show is 21 and up.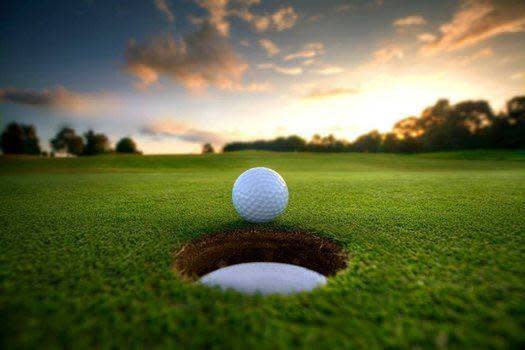 Get Your Golf On 
Wildcats unite at the alumni golf tournament.  University of Arizona Yuma-area alumni, friends, and family are welcome to the annual golf tournament taking place Saturday, Oct. 4, 2019, at the Yuma Golf and Country Club. The tournament will have two flights: the first beginning at 8:00 a.m. and the second beginning at 1:30 p.m. Spots will be allocated on a first-come, first-serve basis. Each flight will have its own respective set of winners. At the end of the second flight, they'll host the annual BBQ dinner, where all friends and family can join in for happy hour, dinner, partake in the auction, and have a great Saturday night at the Country Club raising money for a good cause that stays local. The tournament aims to raise funds for local area students to attend the University of Arizona full-time, whether at main campus in Tucson or at UA Yuma. Their mission is to provide financial support to the best and brightest students, based on merit. The scholarships are awarded by a YumaCats' Scholarship Committee composed of Wildcat alumni who dedicate their time to conduct in-person interviews with students and learn more about their academic goals. For more information contact the Yuma Golf & Country Club at 928-726-4210.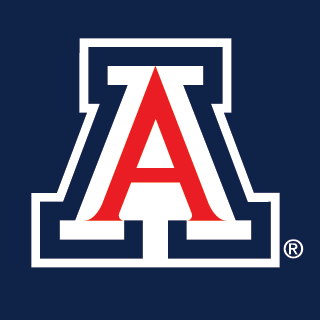 BEAR DOWN … Ward Facing Dog
Yoga and mimosas is on the menu at the Yuma Golf and Country Club.  The first of two yoga classes will be at 9:30 a.m. and the second will be at 11:00 a.m, this Friday. . Each will be an hour long, accessible for all levels, and held inside of the Country Club. Cost is $10 per person and includes mimosas after the yoga hour session. No prior experience is necessary. The event aims to provide a fun activity to boost camaraderie among Arizona Wildcats and friends in the area, while the U of A Alumni Annual Golf Tournament Fundraiser is going on outdoors at the County Club. All proceeds will go toward funding local scholarship for students from Yuma attaining a higher education at the U of A (either main campus or UA Yuma). Some mats will be available to borrow, though participants are encouraged to bring their own yoga mat if they have them.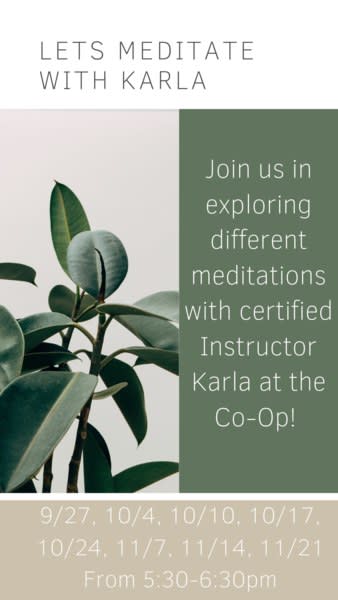 Be Still. 
Mediate with Karla on Main Street this Friday night.  The hour long meditation session is the perfect way to recenter after a busy week.  The experience will be lead by, Karla Billdt, a certified instructor with a passion.  The event is free of charge and will be held at the Littlewood Fine Arts & Community Co-op.   Please sign up at https://www.littlewoodcoop.com/class/lets-meditate-with-karla-1   If you can't make it this week, mediation sessions are scheduled for the following dates… 10/10, 10/17, 10/24, 11/07, 11/14, 11/21.

Red Moon Ale House 
Red Moon is Ale is hosting a Batwoman premiere party.  The Batwoman series is based on the DC Comics character Kate Kane / Batwoman, a costumed crime-fighter.  Enjoy Batwoman Chilli Cheese Grilled Cheese while you chill out and watch.   The show starts at 7 p.m. Red Moon Ale House is located in historic downtown Yuma.