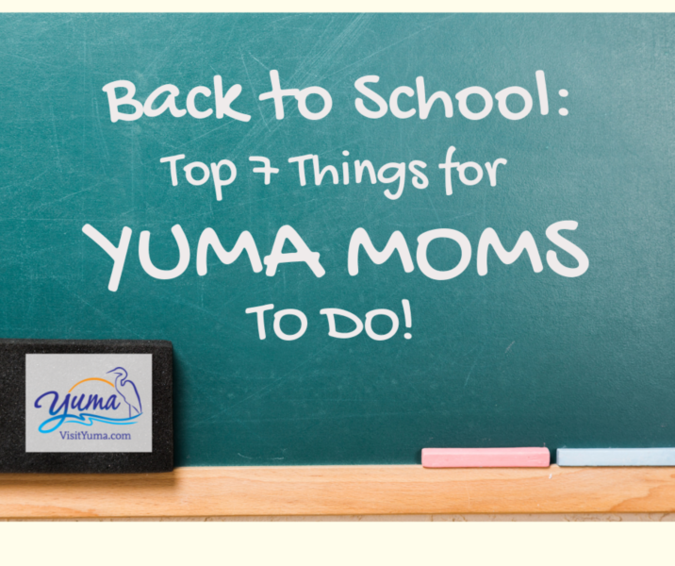 Back to school season is such a bittersweet time.  Summer has been full of quality time with the kids.  We have traveled to explore new places. We rediscovered our favorite Yuma eateries, waterways, and family attractions.  However, the constant kid friendly entertainment can make for a worn-out mom. Visit Yuma is gifting this virtual list to caretakers who deserve a treat after providing a summer full of fond memories.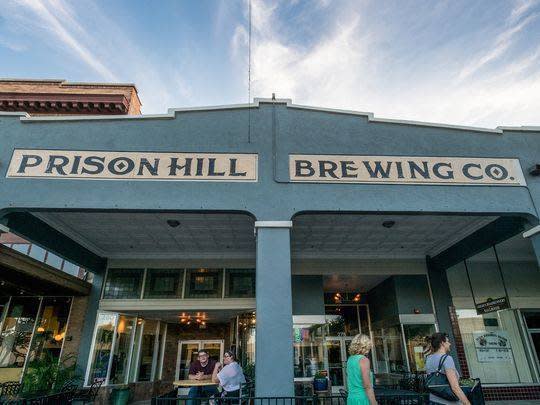 Grab Lunch with the Ladies
Grab your crew from the PTA, soccer team or dance class and go on a lunch date! In fact, make a "lunch bucket list" from our favorites link below and dine some place different every month. Check out your dining options here.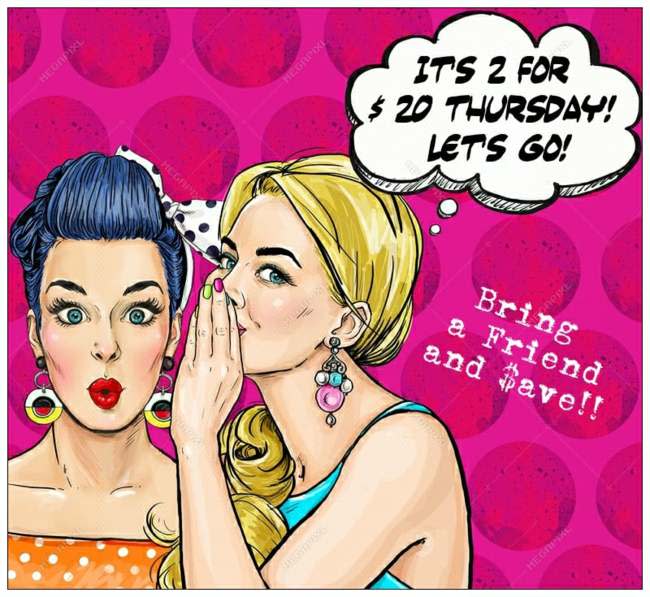 Treat Yourself to a Beauty Treatment 
You've worked hard all summer moms, so it's okay to splurge on a back to school treat for yourself too!  Imagine an hour of peace and quiet and the feel of a relaxing massage. Our favorite spots include Lotus Day Spa, A Healing Touch Day Spa, Massaging Momma and Sonoran Sol Massage.  Have you been letting your brows get bad this summer?   Nohemi's Threading Studio will make your brows beautiful again.  Grab your best girlfriend and go in on Thursday for their two for $20 eyebrow threading deal.  They are now located at The address will be 316 S. Main Street, Yuma, Arizona. Call 928-344-1087 today for a consultation.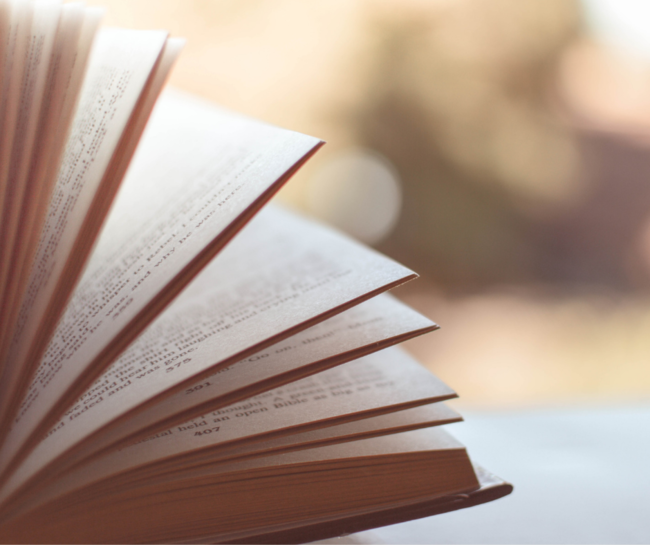 Get Back to the Books 
Make it "back to the books" for kids and moms alike.  Head over to one of the eight Yuma County library locations and turn back into a bookworm.  You'll be setting a good example for the kids and not breaking the budget!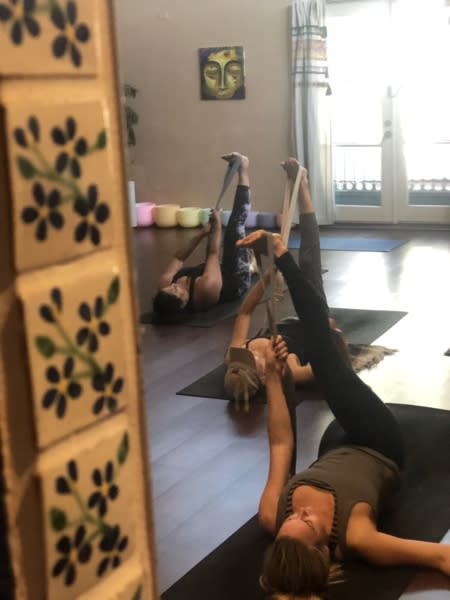 Restart your Fitness Routine
Moms have spent plenty of time swimming in the pool this summer.  It is finally time for the physical activity to be your choice, not the kids.  Now is a great time to start a new fitness routine to continue through the school year. The YMCA offers group fitness classes including cycle, Zumba and strength training. If Namaste is what you need, Studio Y Yoga offers a full line up of yoga and meditation sessions.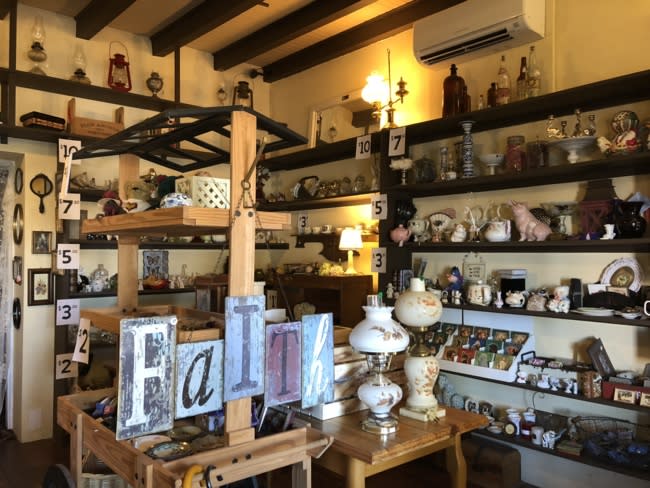 Retail Therapy
Yeeeeeeesss, please!  I bet you can catch summer sales!  Yuma Palms' favorites are stocked with items for everyone in the family.  Or you could branch out and explore downtown to #shoplocal. Belle's Boutique, Dream Gift Shop, Ms. Betty's Boutique and Jack Mellon are filled with treasures.  Finally, Yuma's nationally known Dandy Home & Ranch is unveiling their fall goodies and is running a half price sale on remnant items too.  Workshops at Dandy also restart this month follow this link to reserve your spot.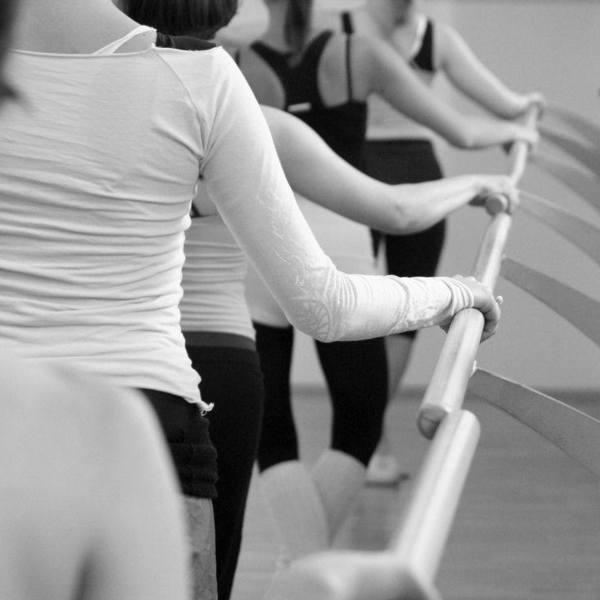 Let your creative juices flow 
It's likely you've been making masterpieces with the kids during the hot summer months.  Now it's time to up your game, mom. The Littlewood fine arts community co-op is now open in downtown Yuma.  They offer a variety of classes throughout the week including drawing, jewelry making, and writing.  Dance into the school year at Ballet Yuma.  Adult Basic Ballet class starts this week.  The course is designed for all levels.   You can drop in or commit to 12 weeks of leaping and learning.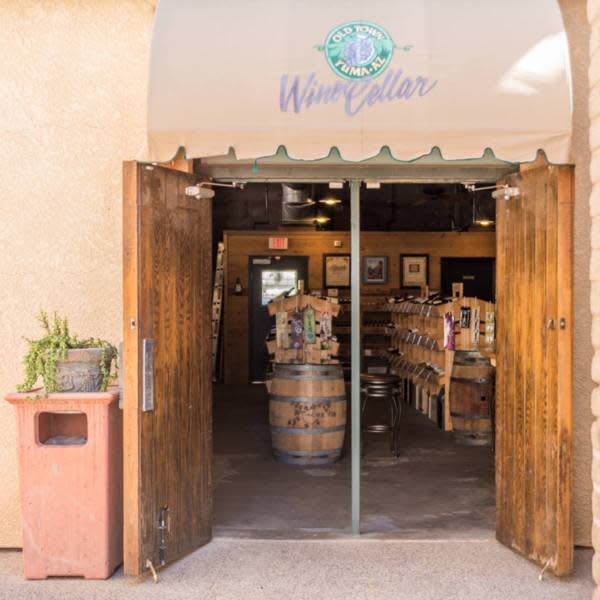 "Wine" Down
Visit the Old Town Wine Cellar in downtown Yuma.  Take your time tasting their weekly offerings of wine and imported beer.  And then bring home your favorite bottle for the adults to toast the end of a sensational summer & start of a successful school year!