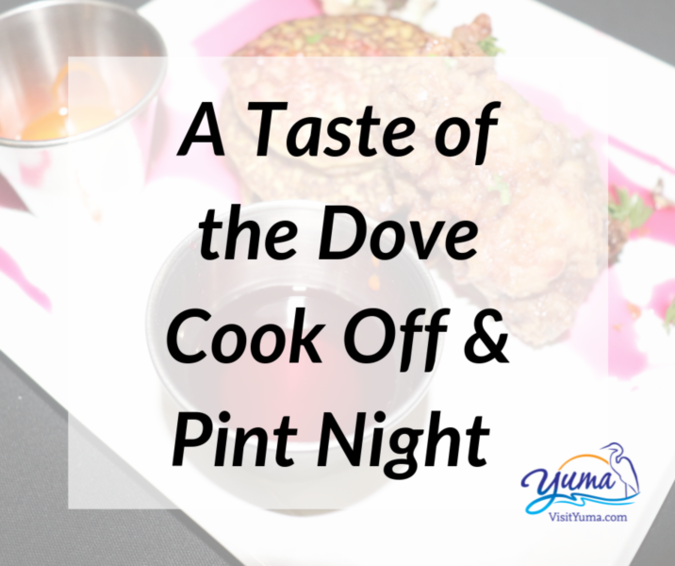 H-O-T, that's the only way to describe the first annual Dove Cook-Off and Pint Night!
First of all, because the competition was held on a warm summer night in Yuma, AZ.
Secondly, because each chef used a grill and they were all working up a sweat.  Finally, the flavor of the meals were on the spicy hot side. Many of competitors used a southwestern flare in their cooking and the judges ate it up!   10 chefs and their teammates from all over the region came together at the Pint House Bar and Grill in downtown to compete. Contestants worked against the clock to make a culinary masterpiece with dove meat from the hunt earlier in the week.  
Here's a breakdown of what they created…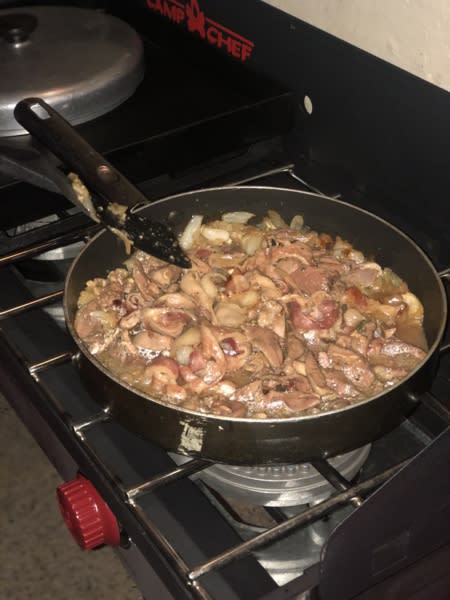 Beer Braised Dove Poutin created by Karen & Brad Bentz
The Bentz husband and wife team kicked off the competition.  
Brad explained, "It is french fries with gravy and dove," as he took a bite from his wife.  The pair said they were excited, "to meet other OCD (Obsessive Cooks Disorder) hunters and show off their prize dove recipe!"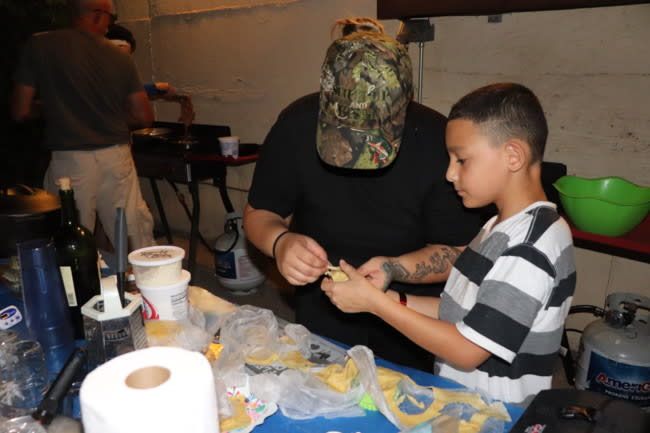 Dove Dish created by Eva Garcia & her son 9 year-old Vincent Cazares
The dish consisted of ravioli stuffed with dove and cheese.  
He didn't have fun dove hunting.   So I wanted to show him the whole aspect of hunting and how fun it could be.  He didn't like the hunting part, but he loves cooking. So he still gets to be a part of everything we do," explains Garcia.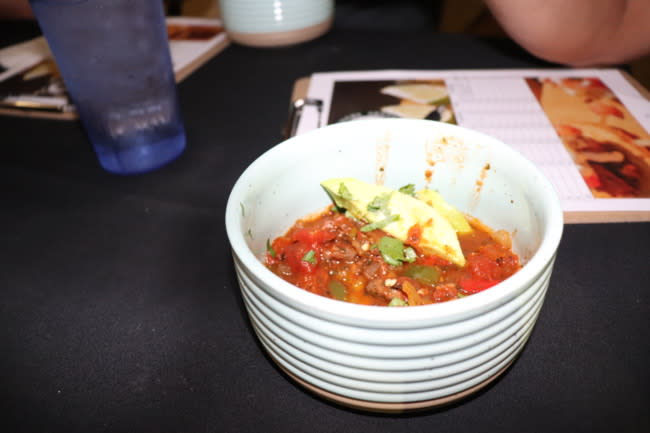 Paloma Ranchero created by Ryan Toon
  "It is basically like a mexican stew or red chili with dove meat instead of beef or pork,"   explains Toon. The Paloma Ranchero was very colorful and garnished with fresh avocado. "It is unique.  It didn't rely on just the dove. It had its own flavor. The dove enhances it. It has a very western flavor," explained judge Deputy Mayor Gary Knight.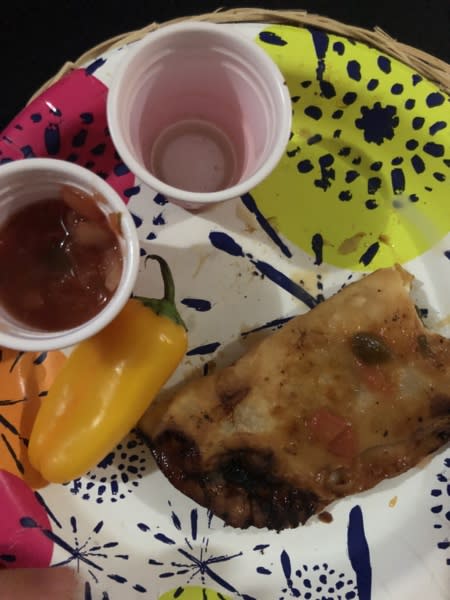 Dove Empanada created by Ken Knutson 
Inspiration for the Dove Empanada came from a favorite TV show.  
Knutson says, "It is new to us I saw an episode of meat eater and I wanted to do what this guy did with fish."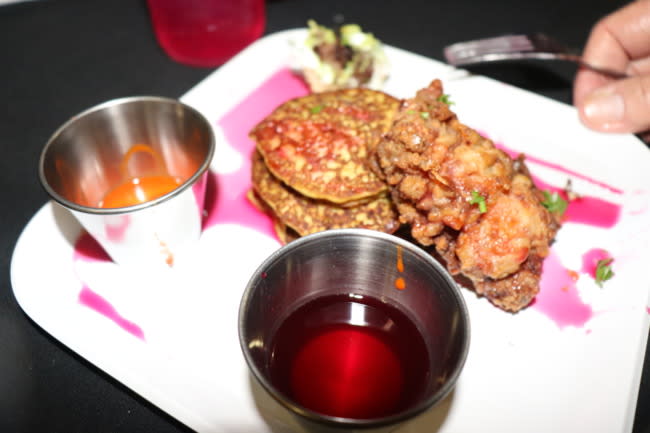 WINNER ~ Feathers & Flapjacks created by David Ross & Mary Cravens
Ross is an ICU nurse from Tucson and an Air Force Reservist, dad and husband.  He says, "I've been hunting for going on 4 years now, and I really got into it as a way to connect with nature and my food."  They scored 214 points to win the competition.  
"We did a Dove-ocado Toast with candied dove breasts acting as the bacon on top of avocado with jalapeno goat cheese," Ross explained.  "The main dish was flapjacks and feathers. Whole fried doves with mesquite pancakes topped with prickly pear maple syrup and a side of hot sauce."    The winning pair served the dish with a prickly pair limeade.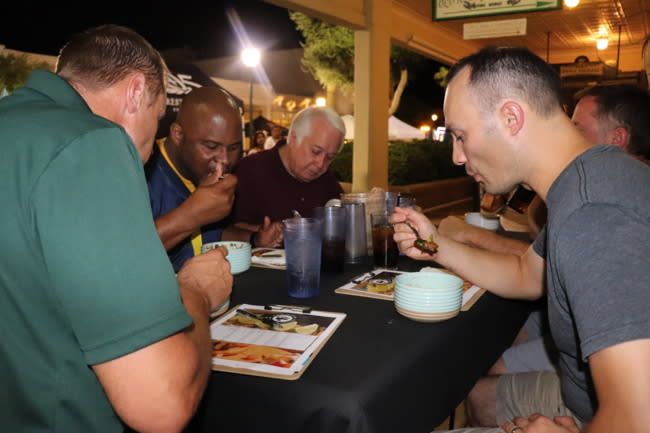 Brawley Sauce created by Rick 
The chefs named their famous sauce after their hometown.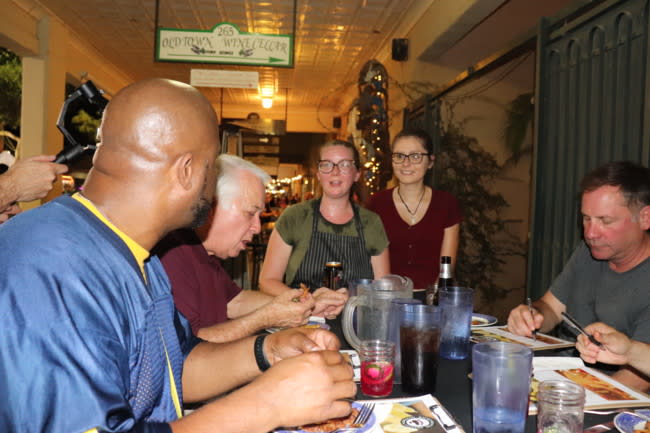 Spicy Dove Waffles created by Sarah Kingery 
The judges cleared their plates of the sweet and spicy combination.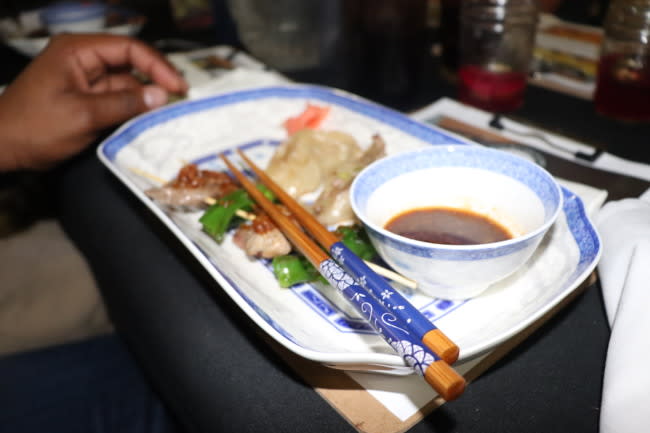 East Meets West created by Johnathan O'dell
O'Dell spoke told the judges the history of dove hunting inspired his dish. 
The kabobs were served with chopsticks.  Major points for presentation.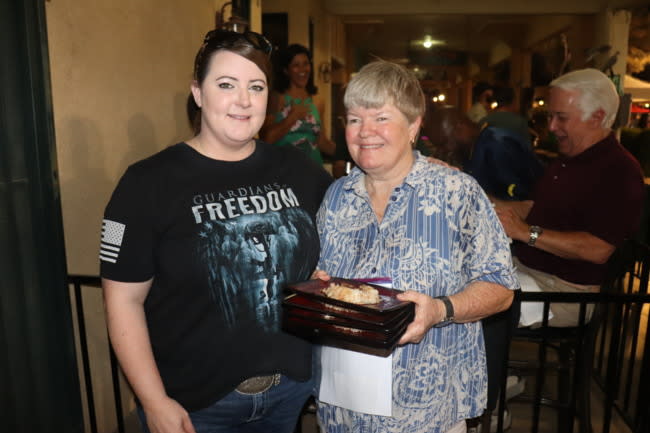 Flaming Dove created by Katherine Weddle & her daughter Chelsea 
"Smokey and sweet" is how the mother/daughter duo described their dish.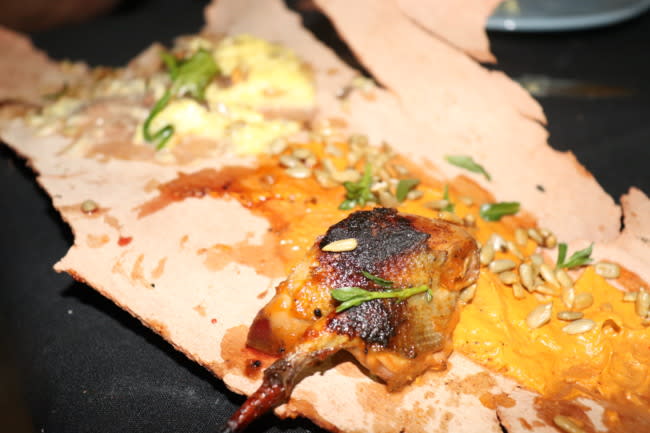 Grilled Dove with Prickly Pair BBQ Sauce created by Eric Hanson
The final team presented their dish with a family style approach.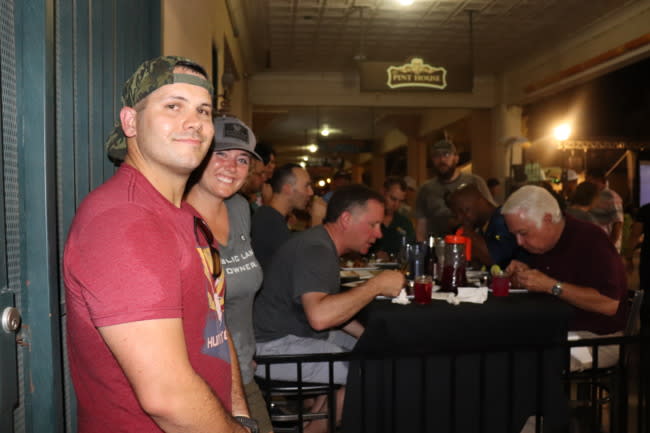 The competition was organized by the Arizona Chapter of Backcountry Hunters and Anglers.  Justin Nelson explains, "we wanted to show people that dove is more than just poppers and we love experiencing with wild game.  Some of the best most nutritious food you can create is with game and we are having a great time doing it." Nelson crowned David Ross champion on the main stage at the Celebrate the Heat Luau.  Upon winning Ross said, "we had a good command of the timeline. We were on track to get everything done. And everyone was making awesome dishes. I am only bummed I didn't get to eat more of it."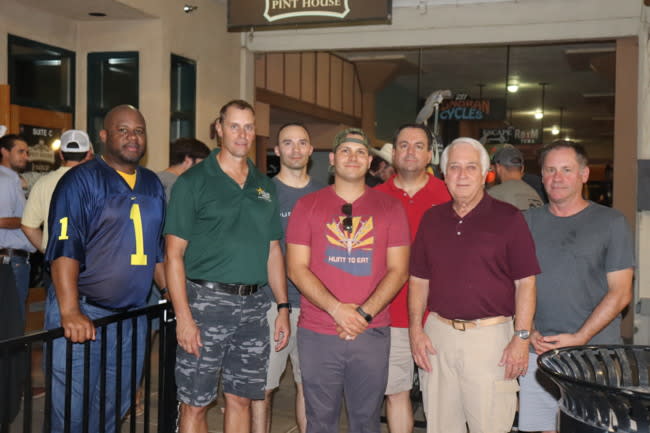 The judges included:
Gary Knight, Yuma Deputy Mayor
Edward C. Thomas, City of Yuma Councilmember
Col. Ross Poppenberger,  Commanding Officer Yuma Proving Ground
LCDR Keith Roxo, MAWTS-1 Flight Surgeon, MCAS Yuma 
Dr. Paul Lepore, Associate Dean, Arizona State University